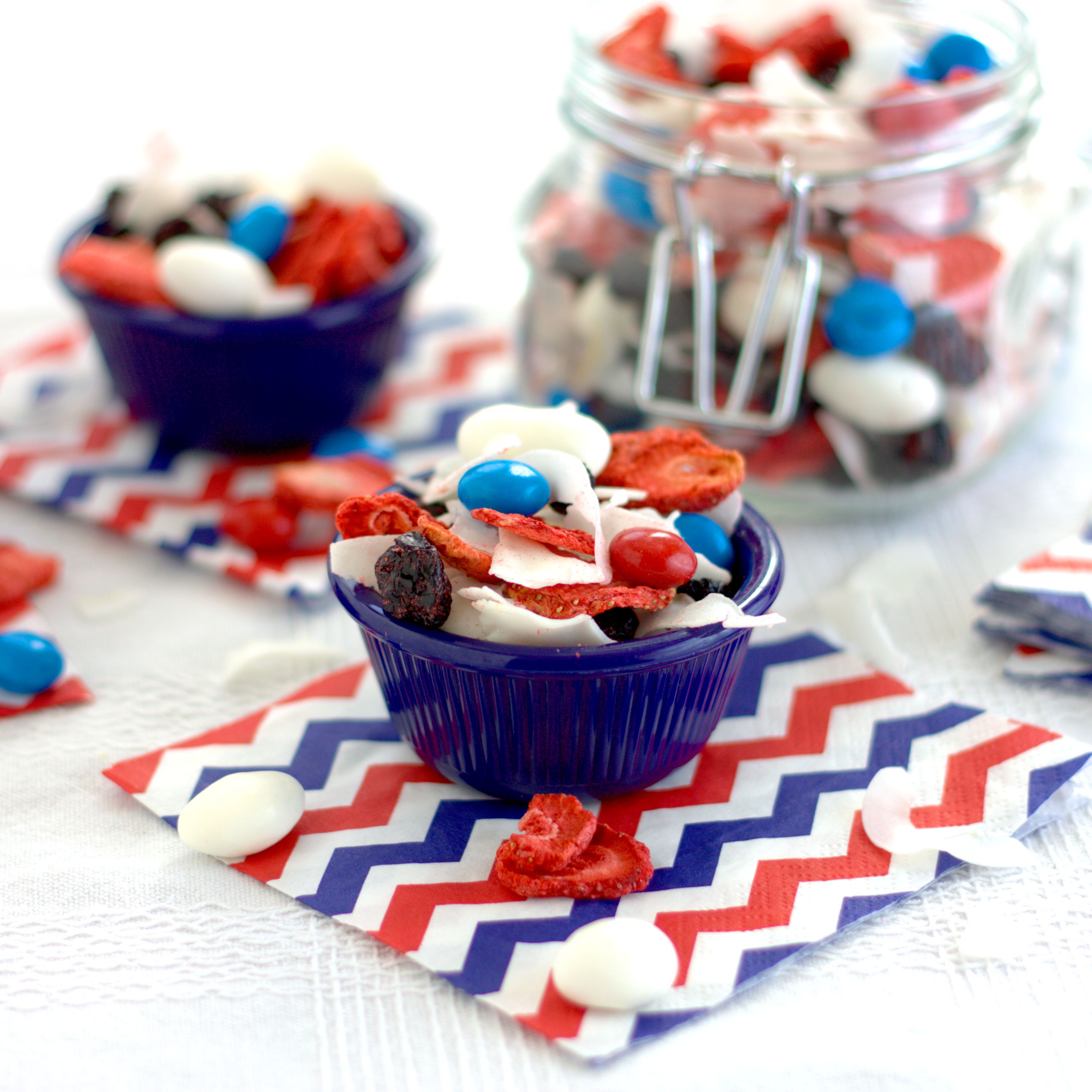 As the Fourth of July draws closer, I begin to think of the fun ways the U.S. celebrates its freedom: Parades, Fireworks, and BBQs. I enjoy all three and try to squeeze each of them in if I can. It is hard not to get wrapped up in the enthusiasm of the day and run rampant with patriotic colors of red, white, and blue. Flags are waved proudly, kids of all ages get to delight in sparklers and loud noises, and those who have served their country are honored. Friends & family get to relax, reflex on their freedom, and enjoy each other's company.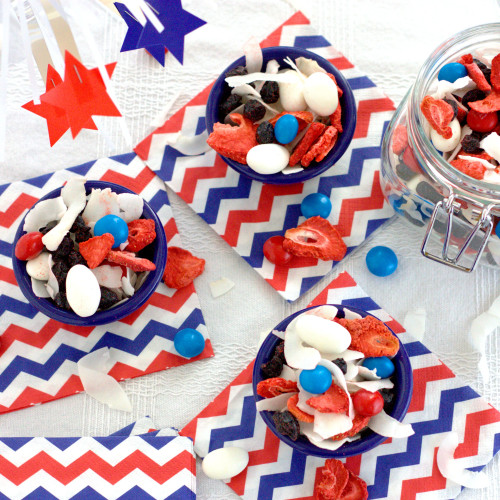 For this year's bash I decided to keep with the red, white, and blue theme. I mixed together freeze dried strawberries, yogurt covered almonds, coconut, dried blueberries, and peanut butter M&Ms® to make an eye-catching and tasty party mix that can easily be served at your celebratory BBQ or taken on the family road trip.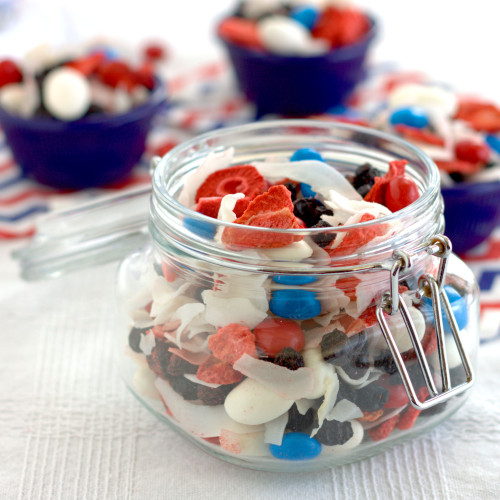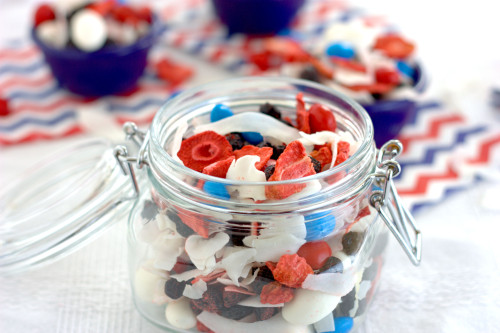 I think this 4th of July Party Mix is great for any gathering, since guests can take as little or as much as they would like, and you don't have to worry about spoilage like so many other typical BBQ dishes.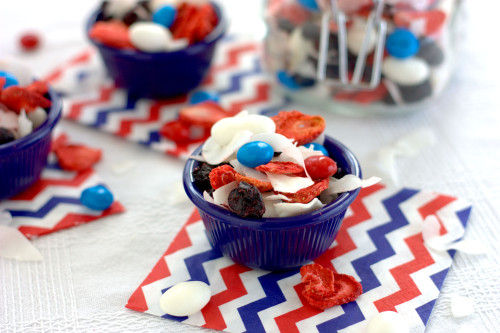 Just be forewarned, like the embers of fireworks this 4th of July Party Mix disappears quickly!
---
4th of July Party Mix
One 1.2 ounce bag of freeze dried strawberries (1 ½ cups)
1 cup yogurt covered almonds
1 cup dried coconut flakes
1 cup dried blueberries
½ cup red and blue peanut butter M&M® (or as many as you get from one 10.2 oz bag)
Mix together all of the ingredients in a large bowl. Store in a large container with a lid until ready to serve.
(832)