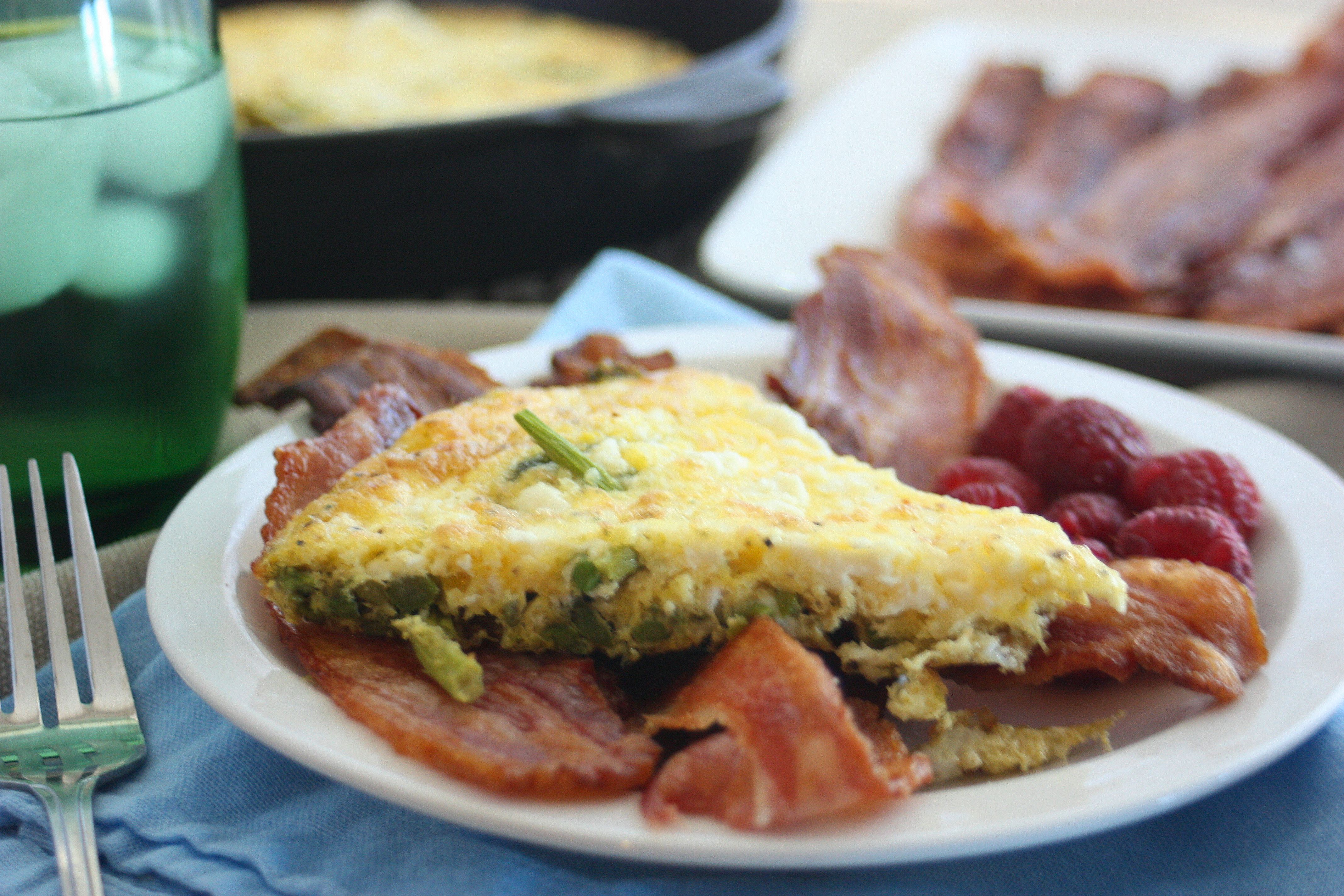 This week my husband and I split the grocery shopping in preparation for our Thanksgiving meal. As you can imagine, we ended up with some overlap – in this case asparagus.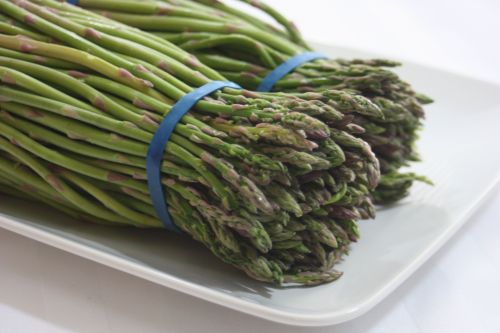 This wouldn't have been so bad, except our holiday guests have had to cancel at the last minute due to an everlasting cold, meaning we now have 4 and ½ pounds of asparagus to eat between two adults and two toddlers. I'm sure the week ahead will be filled with all sorts of asparagus salads, sautés, and soups.
The first recipe on my asparagus pare down list was my asparagus frittata. Not only is it a deceptively easy weekend breakfast, but leftovers make for a wonderful treat before rushing out the door for work.
I started with ½ pound of asparagus (woody stems removed) and gently sautéd them, then added some leftover mushrooms and onions from dinner the night before. Next, an egg mixture which included a bit of cream and seasoning was poured on top and finally covered with a bit of feta.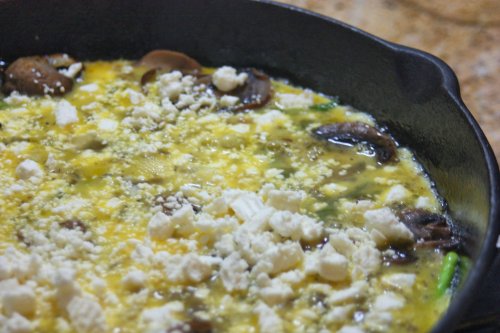 A few minutes over low heat on the stovetop followed by a few minutes under the broiler resulted in a beautifully, golden asparagus frittata. The whole family enjoyed the special Sunday meal, with the baby out-eating all of us!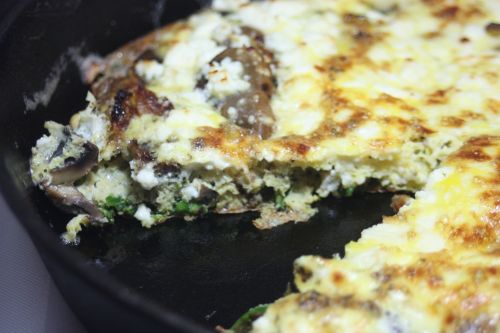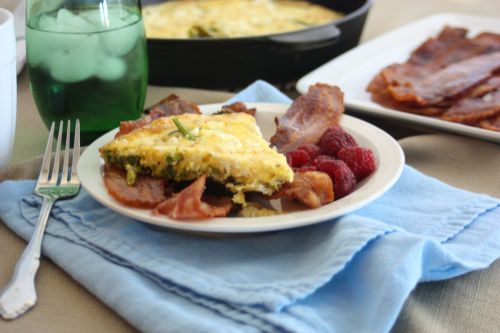 ---
Asparagus Frittata
½ lb fresh asparagus
6 large eggs
2 tablespoons heavy whipping cream
1 teaspoon italian seasoning
½ teaspoon onion powder
1/4 teaspoon salt
1/8 teaspoon black pepper
2 tablespoons butter
1/2 cup cooked mushrooms
¼ cup sautéed onions
4 oz feta cheese, broken in pieces
Preheat the oven broiler; Break off the woody ends of the asparagus, and then cut into 1 in segments. in a medium sized bowl mix together the eggs, whipping cream, italian seasoning, onion powder, salt, and pepper and set aside.
Put the butter in a 10-inch cast iron skillet and melt over medium-high heat. Add the asparagus and sauté for 3 minutes, or until softened. Reduce the heat to medium-low, sprinkle in the mushrooms and onions, and then pour the egg mixture over the vegetables. Place the cheese pieces evenly over the top of the egg mixture. Cook for 3-4 minutes, until the edges begin to firm and upon inspection the bottom of the eggs is beginning to brown. Remove from the stovetop and place in the broiler and cook for 3minutes longer, until the top is lightly browned and puffed. Remove from the oven, cut into eight wedges and serve immediately.
(559)