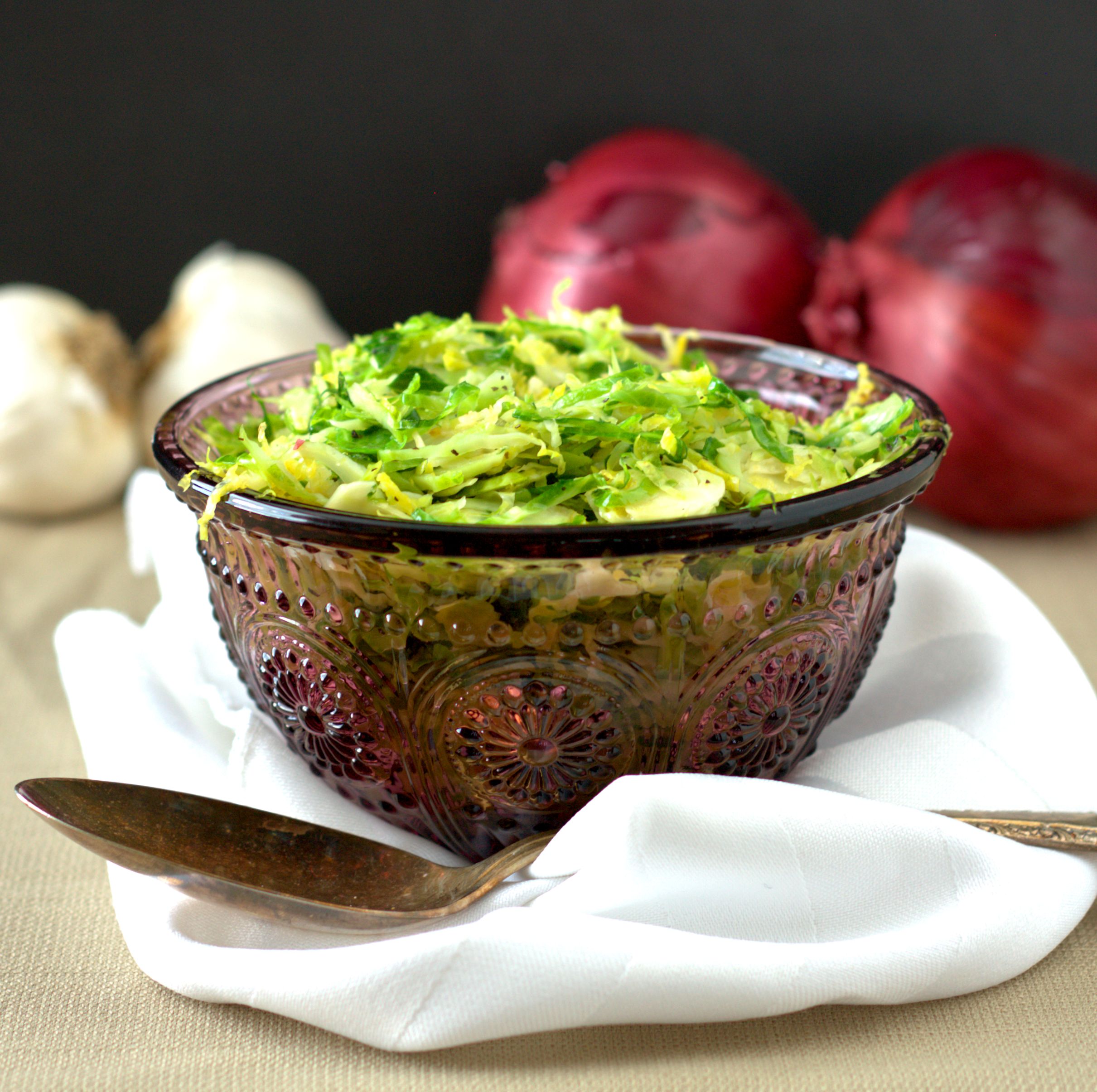 Perhaps it was a need to eat more vegetables to balance my latest intake of sweets, but one way or another I ended up with Brussel sprouts in my grocery cart this week.  I have mentioned before that the only way I can get my husband to eat them is by using my Flash Fried Brussel Sprouts recipe. I have been determined to try other means of cooking them as I don't always like pulling out my deep fryer, hence this Basil-Garlic Shaved Brussel Sprouts recipe.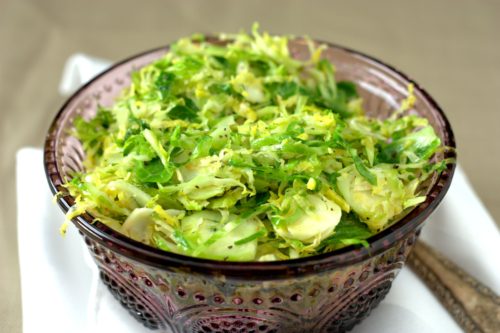 The idea of shaved Brussel sprouts has caught my attention since I thought that smaller pieces might minimize the cabbage taste (or just provide more surface area to coat with butter or other toppings to mask the taste).  I decided to keep the mixed in spices simple and classic with garlic and onion as the main flavors and then added basil for a sweet undertone.  The result was a fresh take on the veggie, and one that reminded me of something my grandmother use to make frequently for dinner.  I enjoyed the shaved Brussel sprouts as a side but I can easily see mixing in some other vegetables and protein for a healthy lunch salad.  I also managed to get my kids to eat some, which is always a huge win.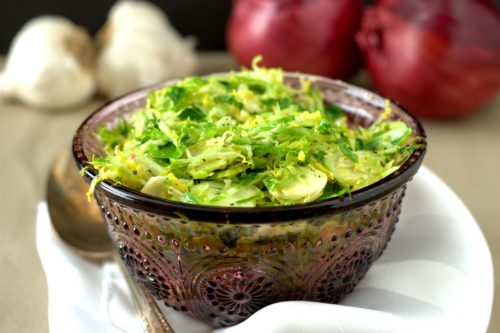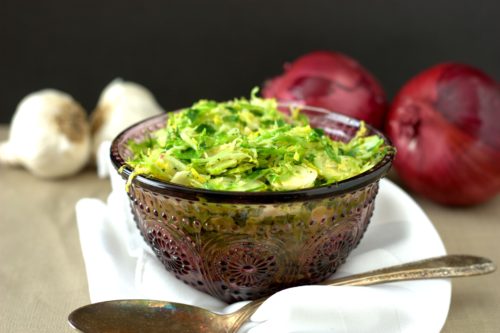 Basil-Garlic Shaved Brussel Sprouts
1 ½ pounds fresh Brussel sprouts, trimmed
3 tablespoons butter
2 teaspoons dried, minced onion
½ teaspoon dried granulated garlic
½ teaspoon dried basil
¼ teaspoon salt
¼ teaspoon black pepper
Using a 2 mm disk attachment, shred the Brussel sprouts using a food processor.  Melt the butter over medium high heat in a large saute pan.  Add the shaved Brussel sprouts to the pan and stir frequently.  Cook for 5-6 minutes, until the Brussel sprouts are slightly wilted and bright green.  Remove from the heat and sprinkle the spices over the Brussel sprouts, stir to coat evenly, and serve.
(396)