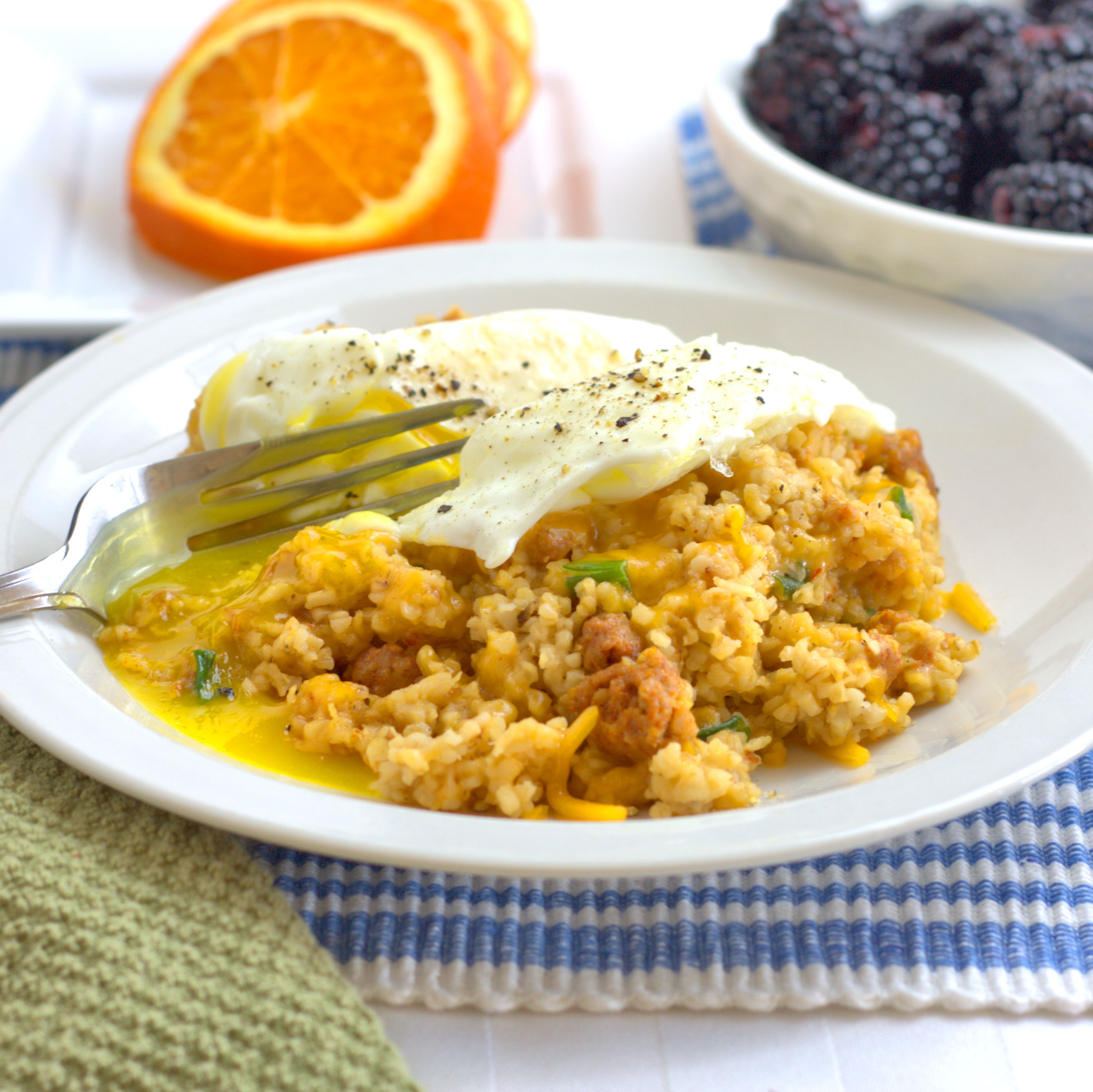 Part of my enjoyment from cooking comes from developing something new, especially for a contest.  Last year I experimented with steel cut oats, which was a key ingredient in the Spar for the Spurtle recipe contest. The recipe I entered was a Creole "grits" which I have had on my list to tinker with again since entering.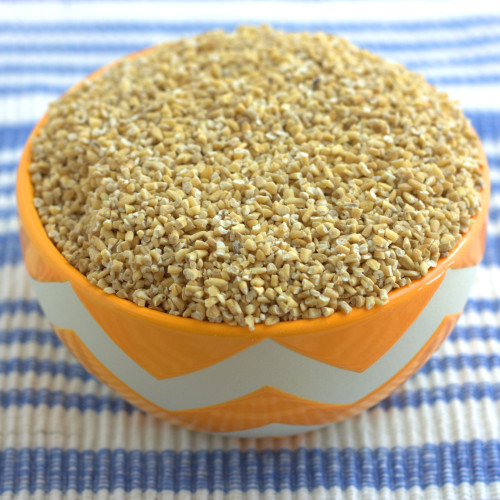 This week I decided to swap out the peppers and Andouille sausage for the equally as flavorful chorizo and green onions, which was just as much of a hit with my family. The unique part of the recipe is that instead of the typical ground-corn grits I have cooked steel cut oats as the creamy base, creating a nutty and slightly chewy breakfast side dish.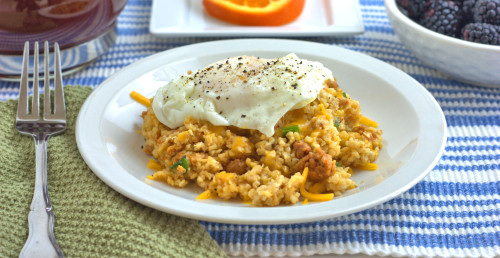 These Cheesy Chorizo Steel Cut Oat "Grits" can be enjoyed on their own, but why not add a fried egg?  It is the perfect complement to the "grits" for a well-rounded and satisfying meal.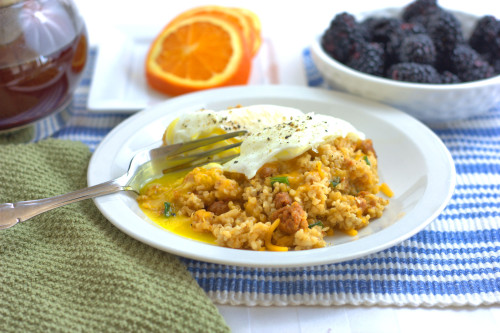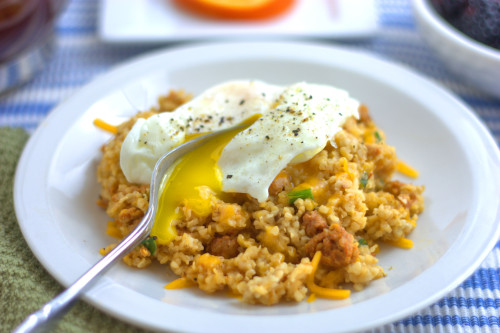 ---
Cheesy Chorizo Steel Cut Oat "Grits"
3 cups water
1 cup steel cut oats
¾ lb chicken chorizo sausage, uncased, pre-cooked
1cup shredded sharp cheddar cheese
4 green onions, diced
¼ teaspoon salt
2 tablespoons butter
4 large eggs
Add the water to a pot and bring to a boil. Add the steel cut oats and cook for 20-25 minutes, or until liquid has been absorbed and the oats are tender-chewy. Stir the sausage, cheese, onions, and salt into the pot. Remove from the heat, and keep warm.
In a separate, non-stick skillet, melt the butter over medium heat. Crack the eggs into four separate ramekins then gently add the eggs to the skillet, making sure the eggs do not touch. Cook until the whites are set, but the yolk is still a bit runny, about 3 minutes.
Evenly divide the "grits" between four plates, then top each pile of grits with a fried egg and serve immediately.
(1188)