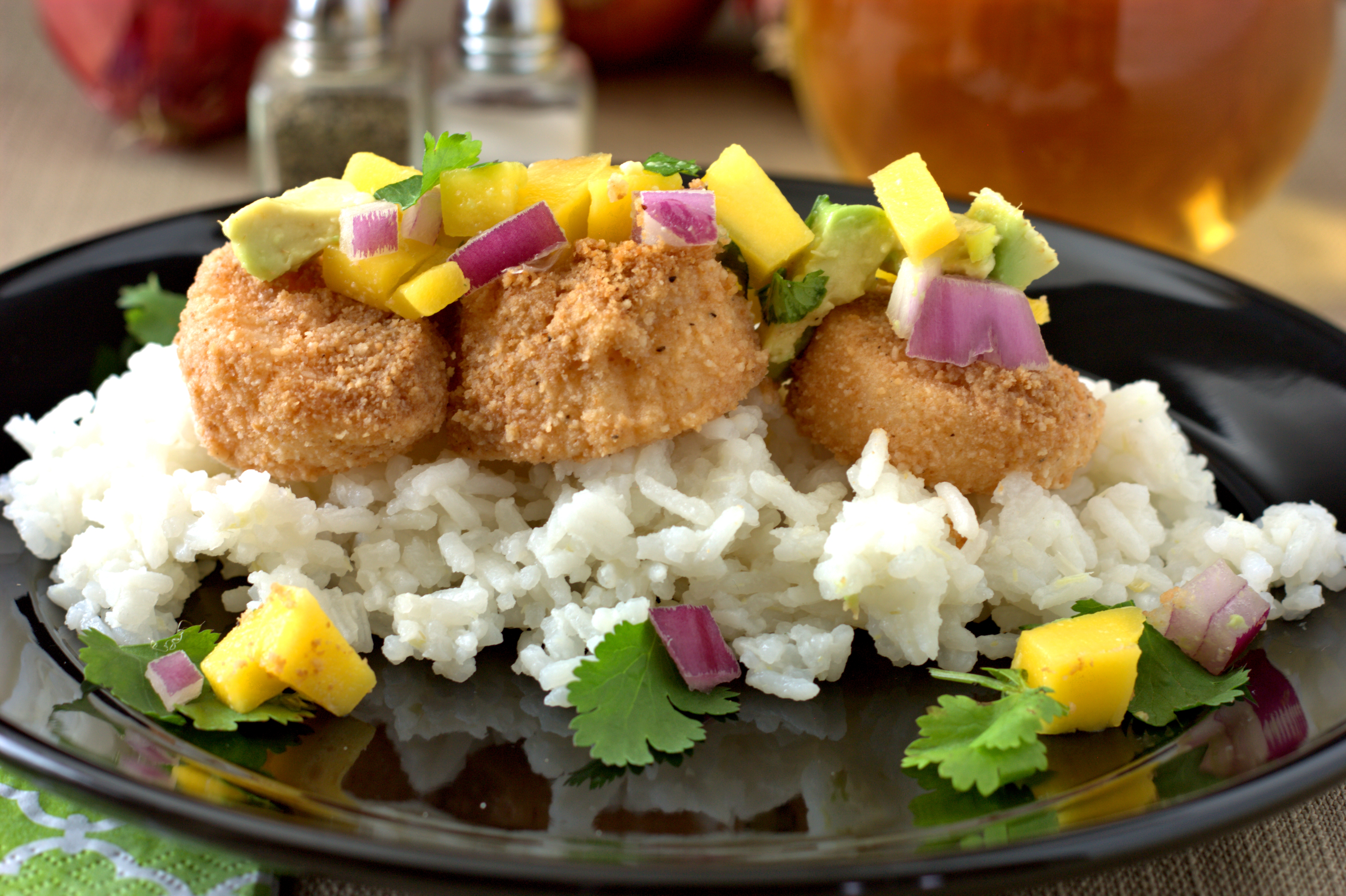 One of my favorite cooking tips is to bake scallops.  This results in tender scallops that turn out perfect every time. I enjoy sharing this tip so much, I decided to build my entry for the create TV cooking challenge around it (below).
Buried in my entry are two other tips: (1) toast flour and (2) use quick pre-prepared items to really build up flavor in an easy way.
I chose to coat my scallops with a coconut flour to create a nice tropical flavor, that isn't too over powering yet that stays well. The first step though is to toast the flour to eliminate the raw flour taste, and enhance the coconut flavor.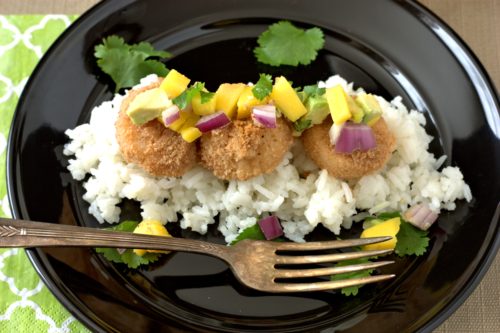 I also paired the scallops with jasmine rice, which is a floral scented, long grain rice. To the rice I added some lemongrass puree to give it that extra oomph (You can find the puree in a tube in the produce section of your local grocery store).
 Plating was simply layering the rice, coconut crusted sea scallops, and salsa for an impressive, yet easy dinner.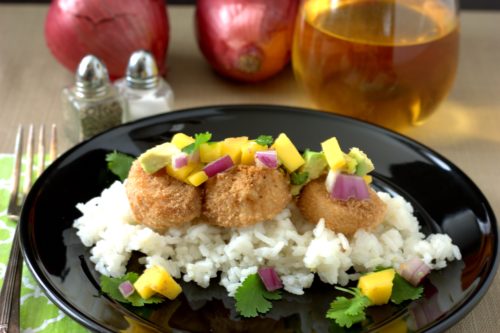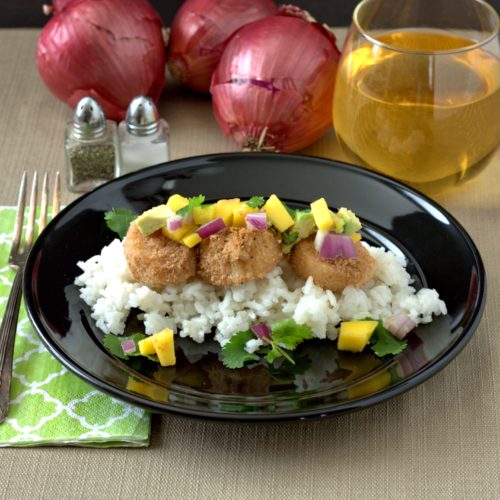 Coconut Crusted Sea Scallops with Jasmine Rice and Mango Salsa
½ cup coconut flour
½ teaspoon ground ginger
½ teaspoon ground black pepper
½ teaspoon salt
½ teaspoon garlic powder
¼ cup butter, melted
1 pound sea scallops
1 cup jasmine rice
2 ½ cups water
1 tablespoon lemongrass puree
1 mango, diced
1 avocado, diced
¼ cup diced red onion
2 tablespoons cilantro
Zest and juice of one lime
 
Preheat the oven to  350 °F.
While the oven heats, toast the flour. Add the flour to a nonstick pan over high heat, and stirring frequently for 2-3 minutes until the flour has an even, light brown color. Remove from the heat and add to a large bowl. Add the ginger, salt, pepper, and garlic powder to the toasted flour and stir to mix.
Dunk the scallops in the butter, coat in the toasted coconut flour, and then place in an 8×8 glass pan treated with non-stick spray. Bake the scallops for 30 minutes.
While the scallops bake, make the rice and salsa. To make the rice, bring the water, jasmine rice, and lemongrass puree to a boil in a medium saucepan. Cover and reduce the heat to low. Simmer for 15-20 minutes until all of the water is absorbed.
To make the mango salsa, combine the  mango, avocado, red onion, cilantro, lime zest, and lime juice.
To plate, place ¾ cup rice on a plate, top with some of the sea scallops, and garnish with the mango salsa. Serve immediately.
(1377)