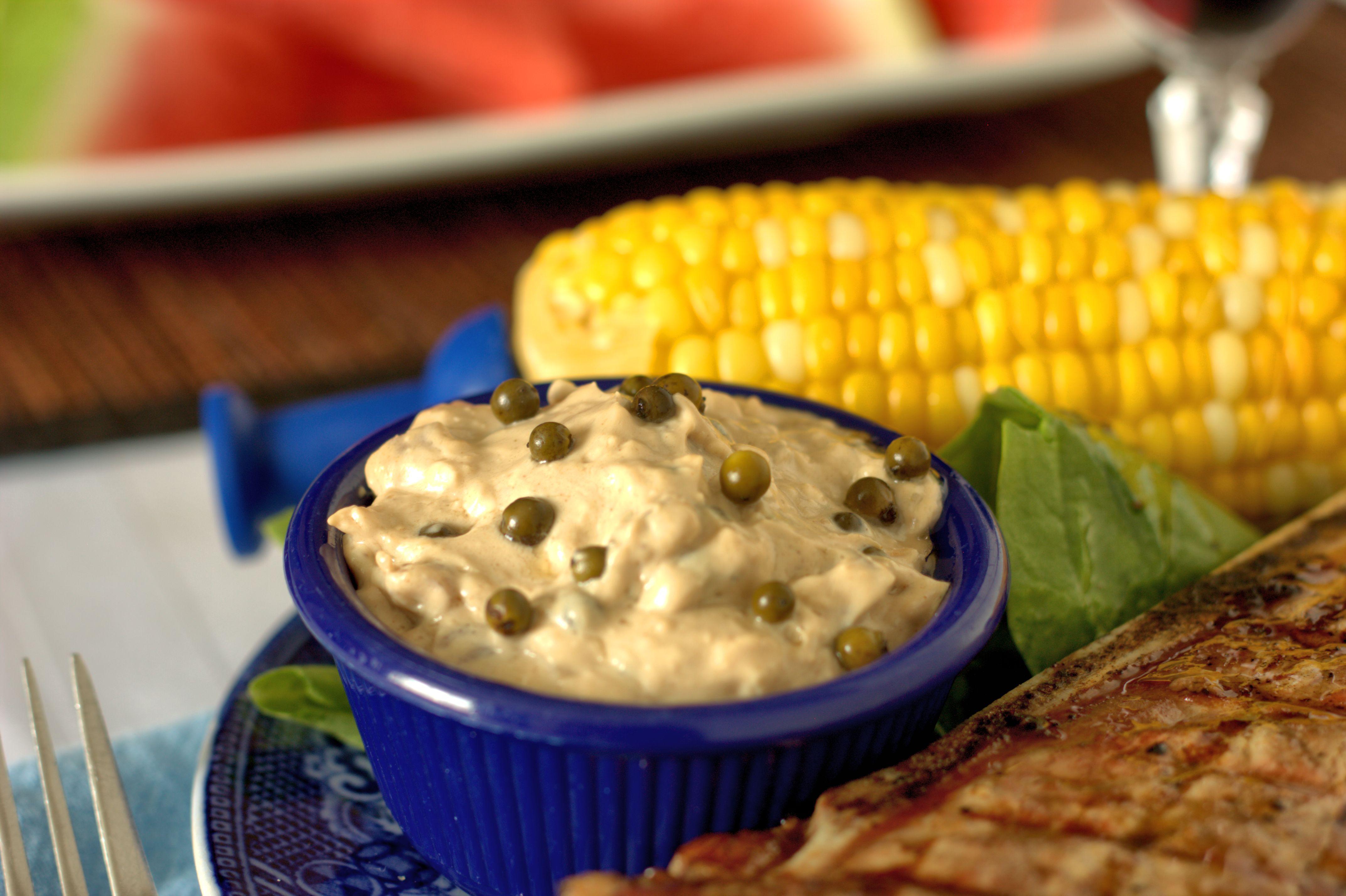 Every now and then I find an interesting ingredient at the supermarket. Most recently, I went to grab a jar of capers and came across brined green peppercorns. I had no idea what they were used for, but I'm sure it comes as no surprise that I just had to buy some to give them a whirl.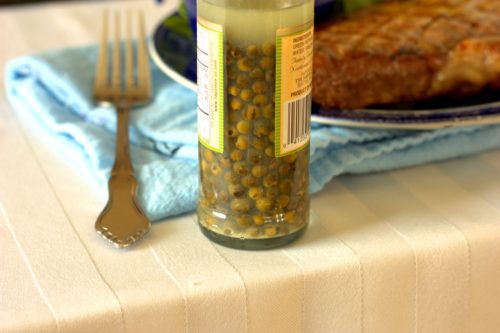 I did a little online searching and the most typical use is in green peppercorn sauce that is paired with steak. Most recipes call for a heavy cream, but I chose to use cream cheese for easier dipping and a slightly healthier sauce.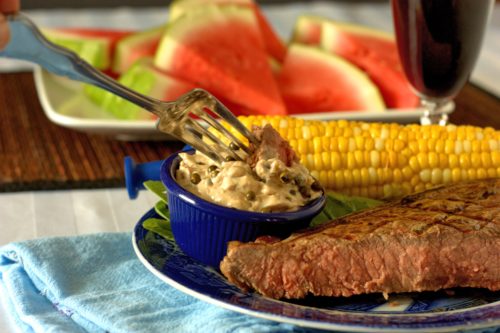 Once we tried the Green Peppercorn Sauce my husband declared it his new favorite steak sauce. If I let him, I think he would smear it on all things beef. If you are looking for a new take on steak sauce I highly recommend you give this a try.
Oh, and one last tip. Don't forget that even though these are brined it IS peppercorn – if you bite into one you are in for an intense "treat".
---
Green Peppercorn Sauce
3 tablespoons unsalted butter
1/2 cup diced shallot
1 1/2 teaspoons freshly minced garlic
3/4 cup beef stock
3 tablespoons brined green peppercorns, drained
6 ounces cream cheese
1 ½ tablespoon cream sherry
Add the butter to a sauce pan and melt over medium high heat. Add the shallots and garlic and saute for 2 minutes until fragrant and soft, then add the stock and peppercorns. Once it comes to a boil, add the cream cheese and stir to incorporate. Once the cheese is mixed in, remove from the heat and add the sherry; keep warm until ready to use. Refrigerate any leftovers.
(224)