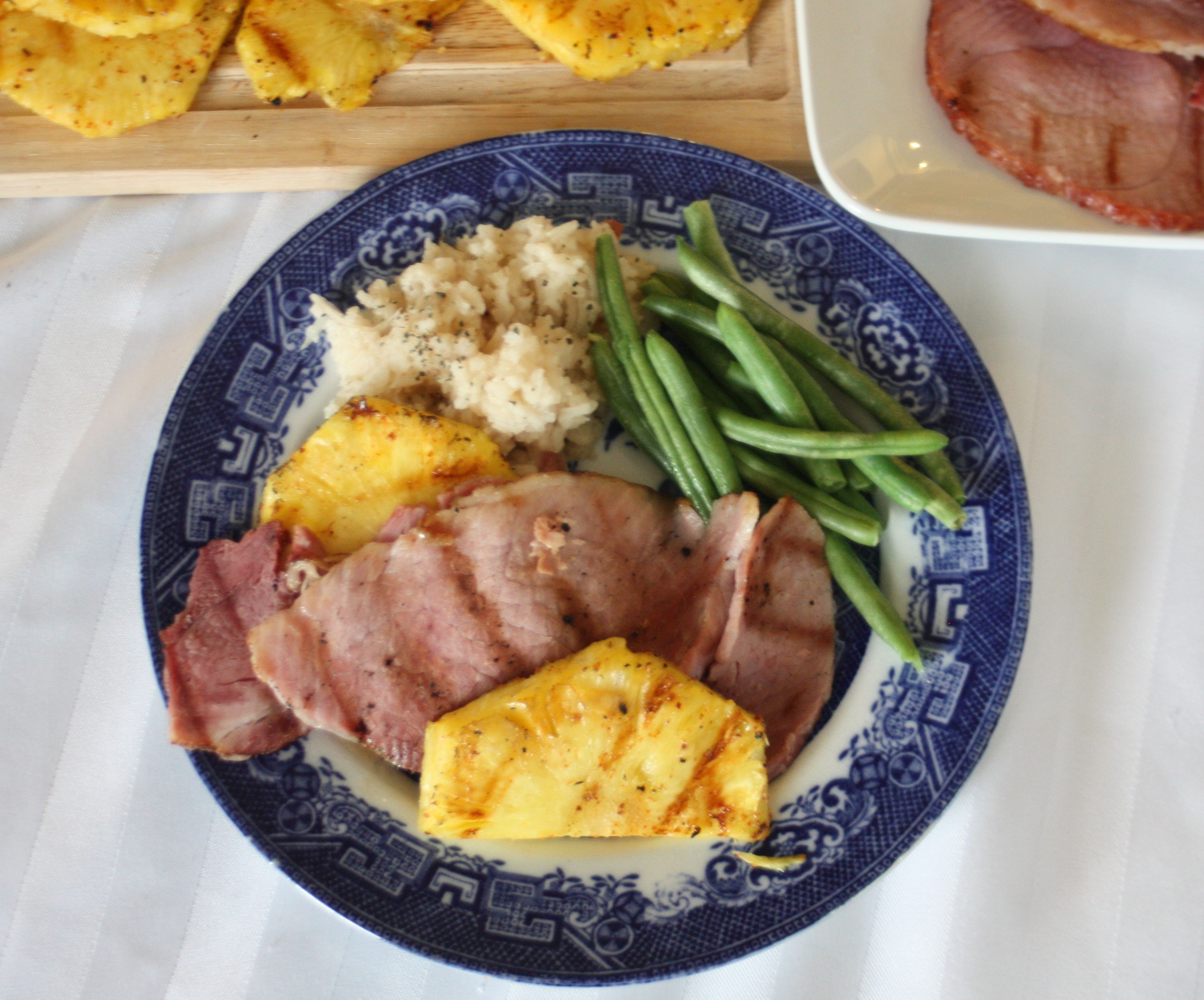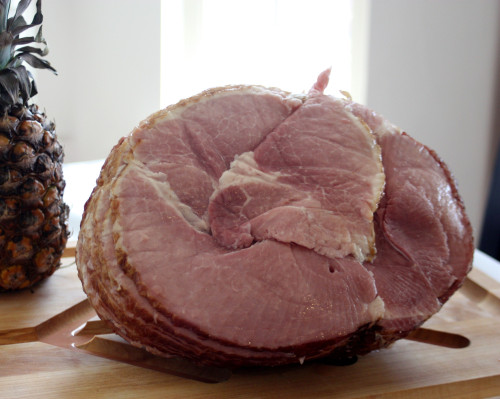 Spiral sliced ham is one of those food items that is a drool-over main event at Easter feasts, only to be passed by for other protein-laden treats as spring fades to summer. Since turning on the oven during the dog days of summer isn't fun, why not take the spiral sliced ham to the grill?
I removed individual slices of the ham from the bone, and then carved up a fresh pineapple as its grilling companion. The pineapple received a sprinkling of tijon seasoning, a chili-lime salt with a sweet undertone, before being kissed by flames.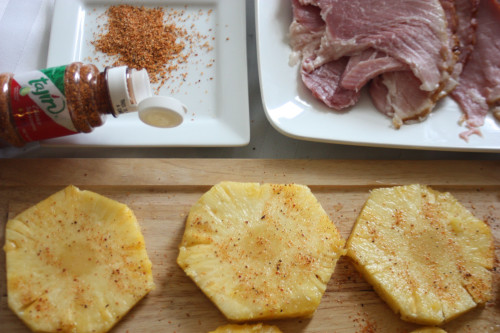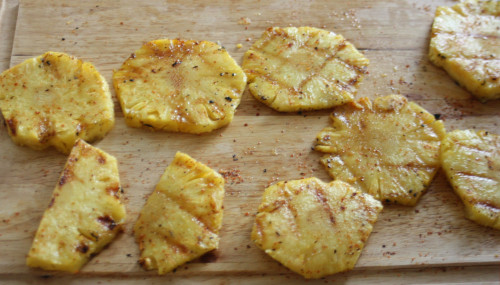 I grilled the ham for 1-2 minutes per side, and the pineapple 3-4 minutes per side over medium heat until grill marks formed and the pineapple began to caramelize.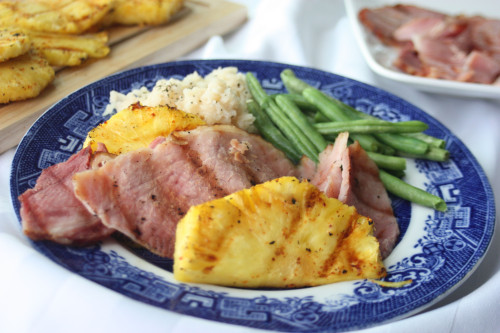 The result was a refreshing dinner without the hassle of a stuffy kitchen. What items have been new grilling adventures for you?
---
Grilled Spiral Sliced Ham & Pineapple
1 spiral sliced ham
1 or more fresh pineapple(s)
tijon seasoning or other lime-chili seasoning
Preheat a grill to medium heat. Remove enough ham from the bone to feed your crowd; set aside. Remove the stem and skin from the pineapple, and then cut into ½ inch thick slices. Sprinkle both sides of the pineapple with the lime-chili seasoning. Place the ham on the grill and cook for 1-2 minutes per side or until grill marks form. If grilling in batches, remove from the heat and keep warm. Place the pineapple on the grill and cook for 3-4 minutes per side or until grill marks form. Serve the ham and pineapple immediately.
(1562)