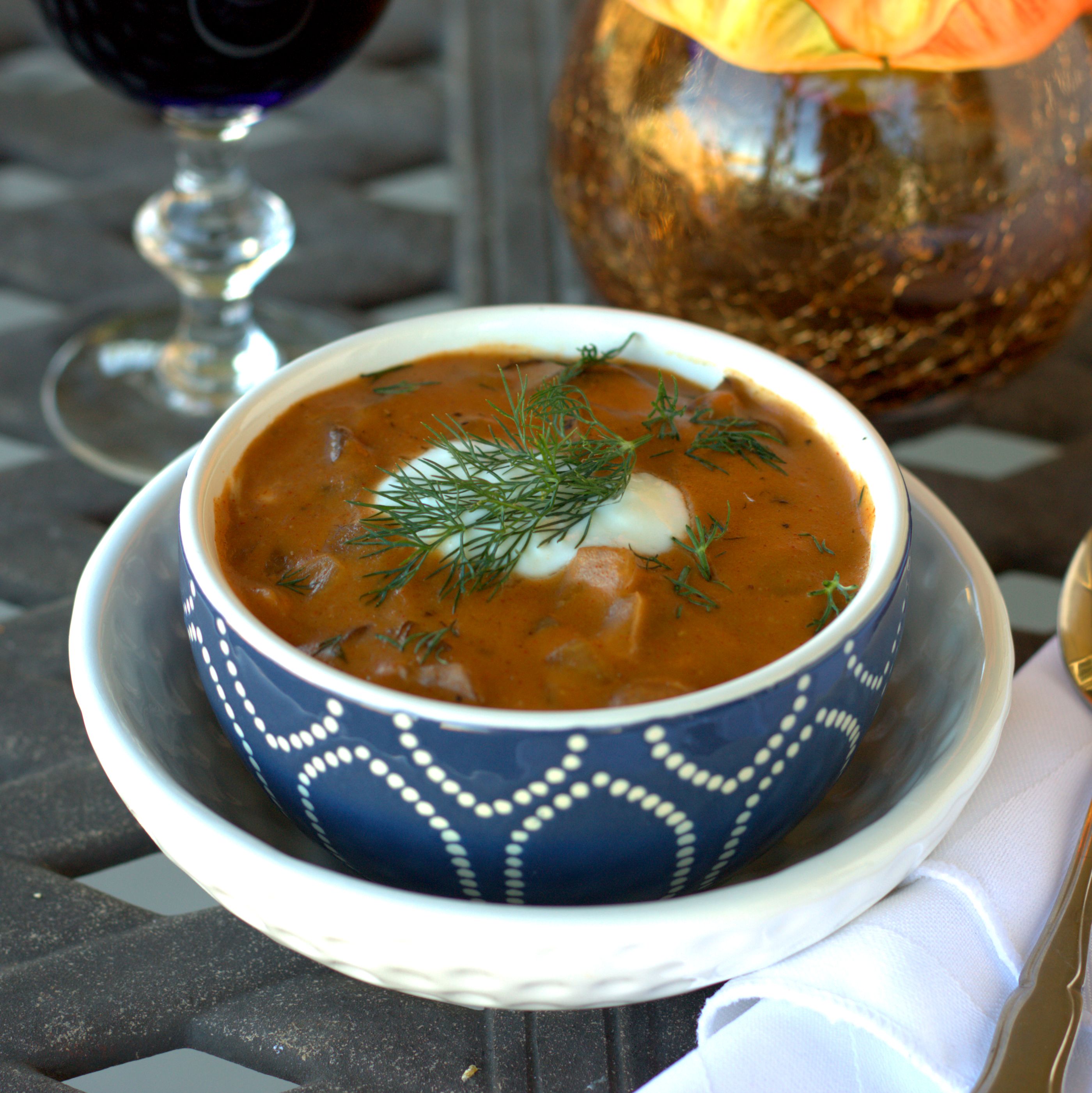 Back in May, I tried a new-to-me version of mushroom soup while on a work trip: Hungarian Mushroom Soup.  I had never heard of it before and I was intrigued.  When the dish arrived it was burnt sienna in color, and was a creamy soup with meaty chunks of mushroom. My guess was that the vibrant color was due to paprika, a classic Hungarian spice, but I wondered what other tweaks to cream of mushroom soup were typical for the Hungarian version.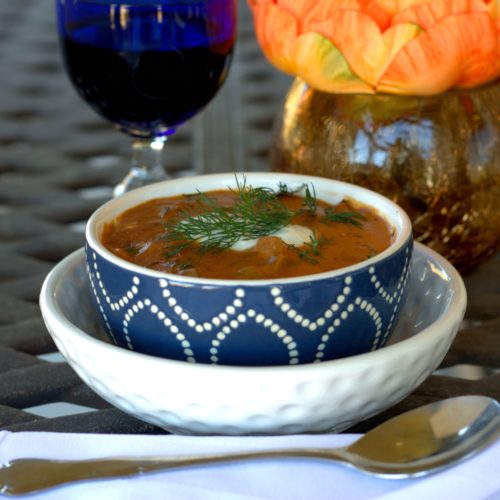 After some research, it appears that a few other swaps are common to Hungarian Mushroom Soup: fresh dill instead of thyme, beef stock instead of chicken stock/white wine, and a bit of soy sauce in the base.  The fresh dill gets used both in the base of the soup as well as a garnish, offering a fresh flavor profile to the soup.  While the recipe steps are similar to a  classic cream of mushroom soup, the ingredient swaps result in a hearty and noticeably spicy version of the soup.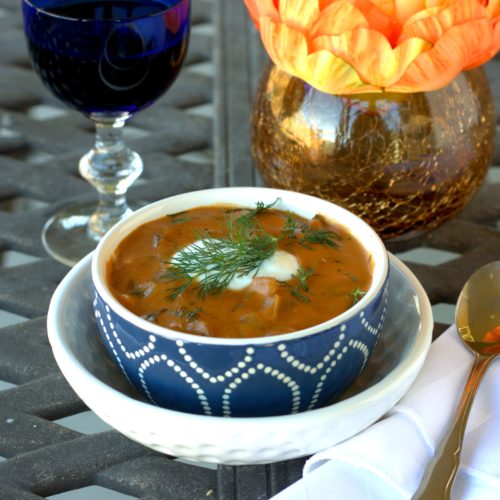 As the weather turns colder I am looking forward to trying a bunch of new soups, and this Hungarian Mushroom Soup is likely to stay in rotation.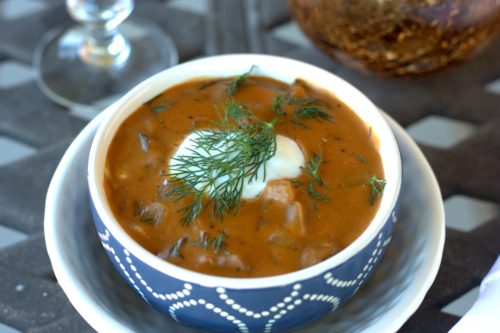 ---
Hungarian Mushroom Soup
4 tablespoons butter, divided
2 cups yellow onion, diced
16 oz baby bella mushrooms
3 tablespoons flour
1 cup milk
2 cups beef stock
1 tablespoon soy sauce
1 tablespoons paprika
1 Tablespoon fresh dill, chopped
1 teaspoon salt
2 teaspoons black pepper
Sour cream (optional)
Melt 1 tablespoons of butter in saute pan. Saute the onions for five minutes and then add the mushrooms and sauté for an additional 5 -10 minutes until the mushrooms are browned.
In a large pot melt the remaining 3 tablespoons of butter and stir in the flour, constantly whisking for several minutes until the mixture is a rich, caramelized brown. Add the milk, stock, and soy sauce, still whisking until the mixture is smooth. Add the paprika, dill, slat and pepper and simmer until the mixture becomes thick, about 5-8 minutes. Add the mushroom mixture, bring to a boil, reduce heat to medium, cover and simmer for 15 minutes, stirring occasionally. To serve, garnish with sour cream and additional dill, if desired.
(618)