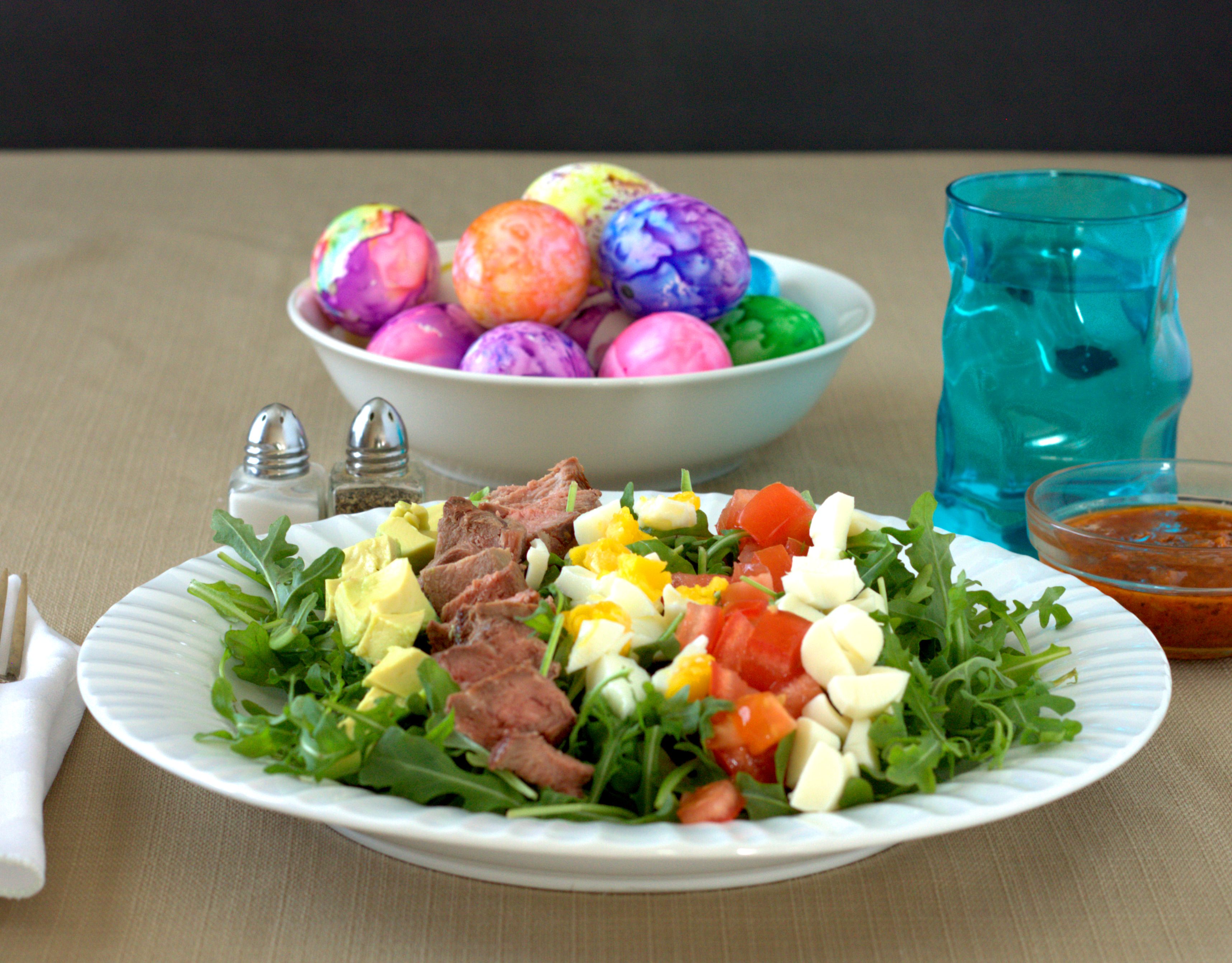 Like many of you, I colored Easter eggs with my children this week.  What I had in mind for this craft was a method that would be easy for both of my kids (ages 3 and 5) to do.  A while back I had seen a method using shaving cream or whipped cream which I thought would be the perfect pace for them.  As I described the upcoming craft to my daughter she got really excited and said that she wanted to pass out colored eggs to all of her friends. I explained to her that hard boiled eggs aren't an easy gift to give to others and that perhaps we should find a substitute craft she could give as gifts.
To my surprise (and probably revealing that I don't stay on top of the craft trends) there are colorable plastic eggs. This revelation solved two problems for me: (1) my daughter wanting to pass out dyed eggs and (2) no one eating hard-boiled eggs but me.
I decided to make a few hard boiled eggs and bought some of the plastic, colorable eggs to satisfy everyone.  We colored six of the plastic eggs using the shaving cream method, which turned out to be super messy and surprisingly not so thrilling for the kiddos. The result was also a more subtle, pastel color.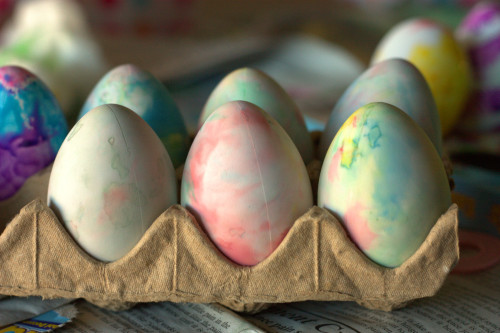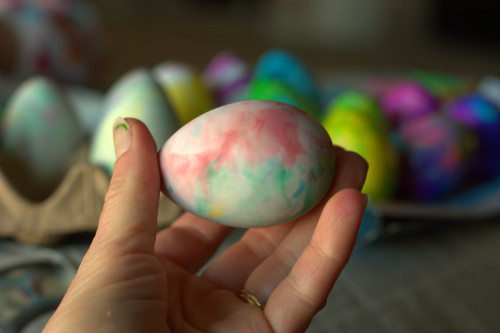 I had also bought a Dudley's roll it coloring kit in case the first method didn't work.  This turned out to be a HUGE hit with my daughter, and we spent a fun-filled afternoon coloring my hard boiled eggs and the remainder of the plastic eggs. Both sets of eggs turned out with a vibrant hue.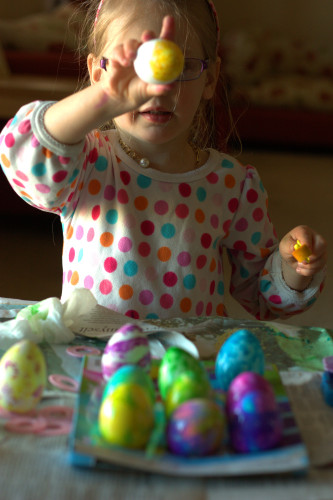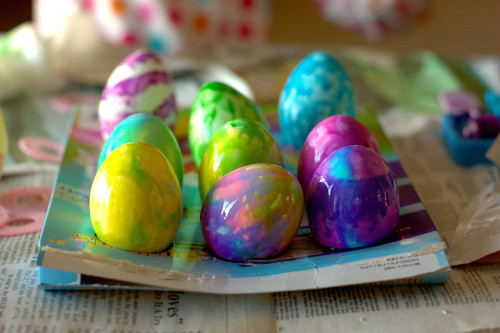 Even though the plastic eggs helped solve the "how many hard boiled eggs do I have to eat?" problem, I tasked myself with creating a different way to eat hardboiled eggs this week.  I decided to try a variation of a classic by making an Italian Cobb Salad.  The chicken and blue cheese are swapped out for steak and mozzarella, and the dressing is a mix of Italian dressing and jarred sundried tomato pesto for a refreshing take on a cobb salad.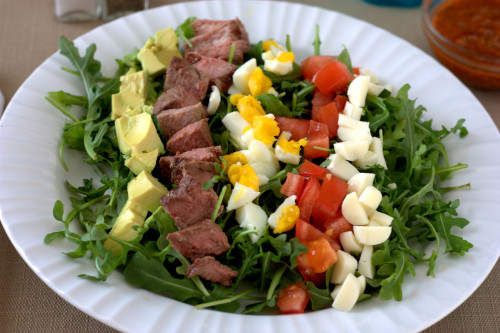 If your are looking for other hard-boiled egg tips, don't forget to check out my posts on how to make foolproof hard-boiled eggs or my Southwest Egg Salad.
Happy Easter!
---
Italian Cobb Salad (for one)
2 ½ cups arugula
½ avocado, peeled and chopped
2 ounces grilled steak, chopped
1 hard boiled egg, peeled and chopped
¼ cup diced tomato
1 ounce diced mozzarella
2 tablespoons Italian dressing
2 tablespoons sundried tomato pesto
Arrange the arugula on a dinner plate, then place in strips down the plate the avocado, grilled steak, egg, tomato, and mozzarella.  In a small bowl, stir together the Italian dressing and sundried tomato pesto.  Pour the dressing over the salad and serve.
(512)