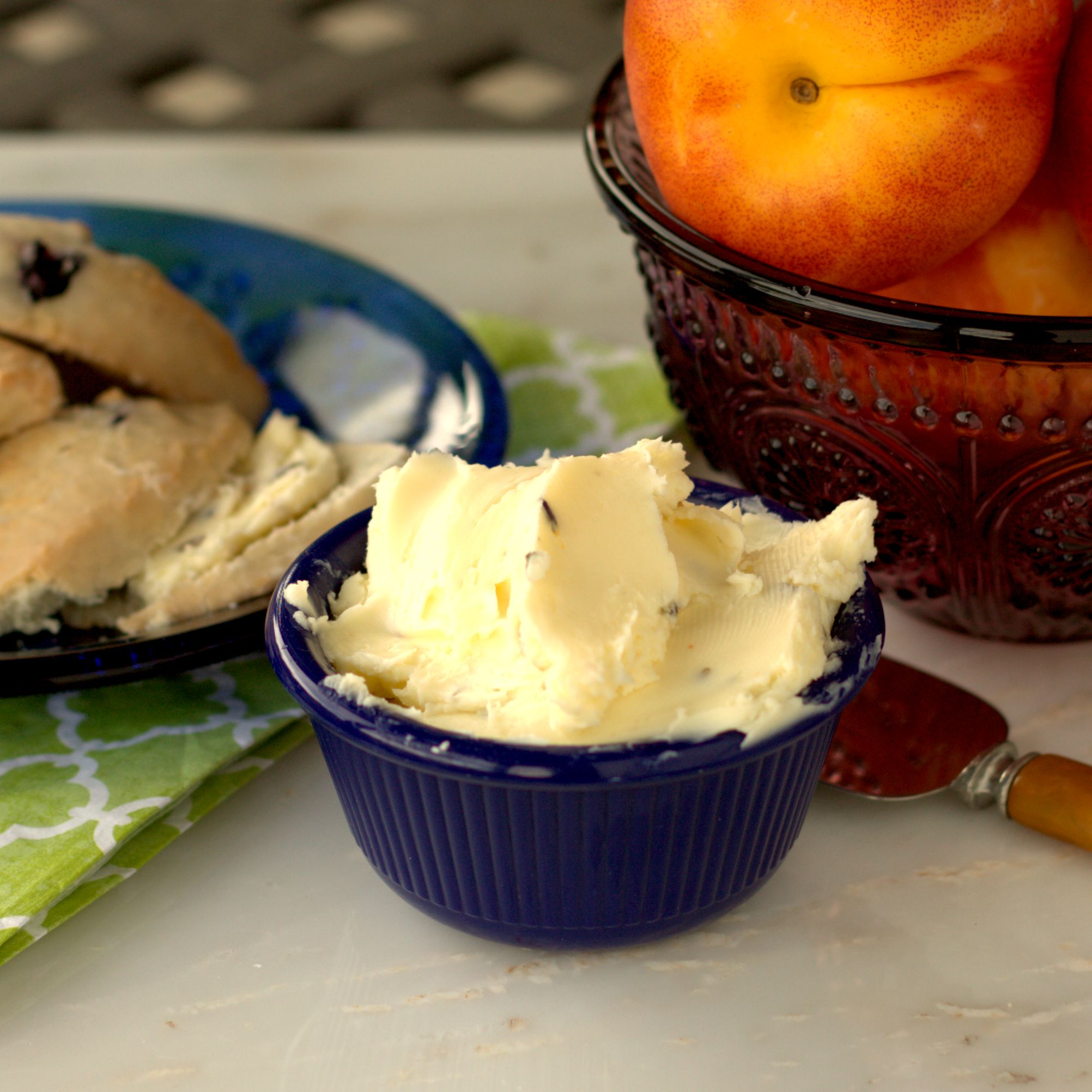 My daughter's preschool ended the year with a trip to a nearby agriculture foundation, Lowell Ranch.  The tour involved viewing the livestock projects for 4H and FFA and the agricultural barn plus hoop house, and finally making butter.  Making homemade butter is a great, simple experiment to do with kids of any age.  At the ranch, we used mini Ball jars and shook heavy whipping cream until chunks of butter formed.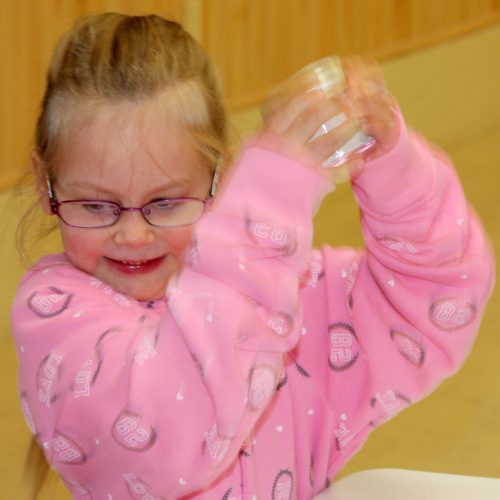 At home I used my standing mixer to re-create the effect.  I poured 2 cups of heaving whipping cream into the bowl, and 15-20 minutes later the whipping cream had transformed to butter and butter milk.  I poured off the butter milk and then "washed" the butter as recommended in other postings to extend the life of the butter.
Once you have butter formed, let your creativity take over – I made two kinds.  The 2 cups of whipping cream made about 1 cup of butter, which I divided in half.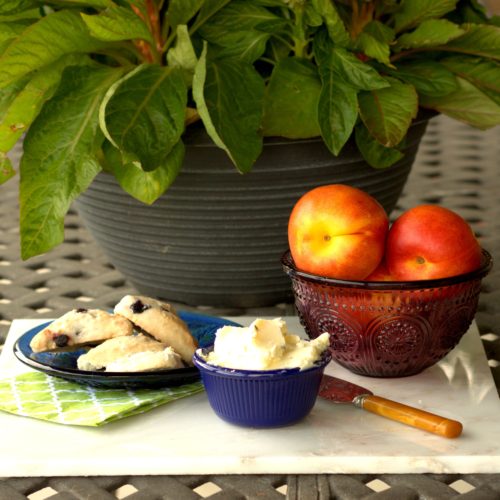 The first half I mixed in 1 teaspoon of lavender and ¼ teaspoon of pink, Himalayan sea salt for a unique savory butter to use on breakfast goods such as scones, toast, or bagels.  The remaining butter I mixed with a specialty alderwood smoked sea salt with the intent of using it on grilled steak.
Either way, homemade butter is a fun experiment to try at home and blend in whatever flavors suite your mood.  What flavors would you mix in?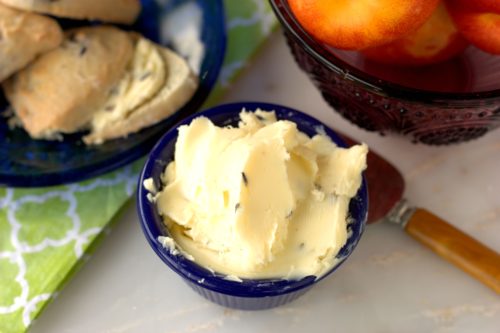 I also couldn't resist taking a picture of the butter stamp I bought at a garage sale.  While for now it is an interesting, decorative piece, perhaps I will try my hand at forming homemade butter into pretty shapes in the near future.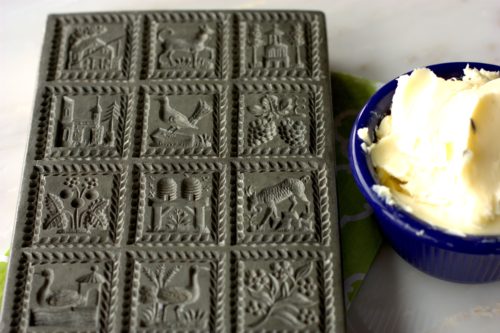 ---
Homemade Lavender –Sea Salt Butter
1 cup heavy whipping cream
¼ teaspoon pink Himalayan sea salt
1 teaspoon dried lavender buds
In a standing mixer, whip heavy whipping cream until beads of butter form and buttermilk pools at the bottom of the bowl (about 15-20 minutes). Pour off butter milk then "clean" butter by pouring in water and spreading through butter, then pouring off milky water. Repeat until water is clear, about 3 times. Once clean, mix in herbs and salt until well mixed. Refrigerate the homemade butter until ready to use.
Note: 1 teaspoon of lavender is reasonably powerful – feel free to reduce by half or more if you would like a very subtle floral note.
For the alderwood smoked sea salt, use ¼ teaspoon of smoked salt in replace of the pink sea salt and lavender.  Resist the urge to add more smoked salt to enhance the smoked flavor as you will end up with very salty butter.
(461)