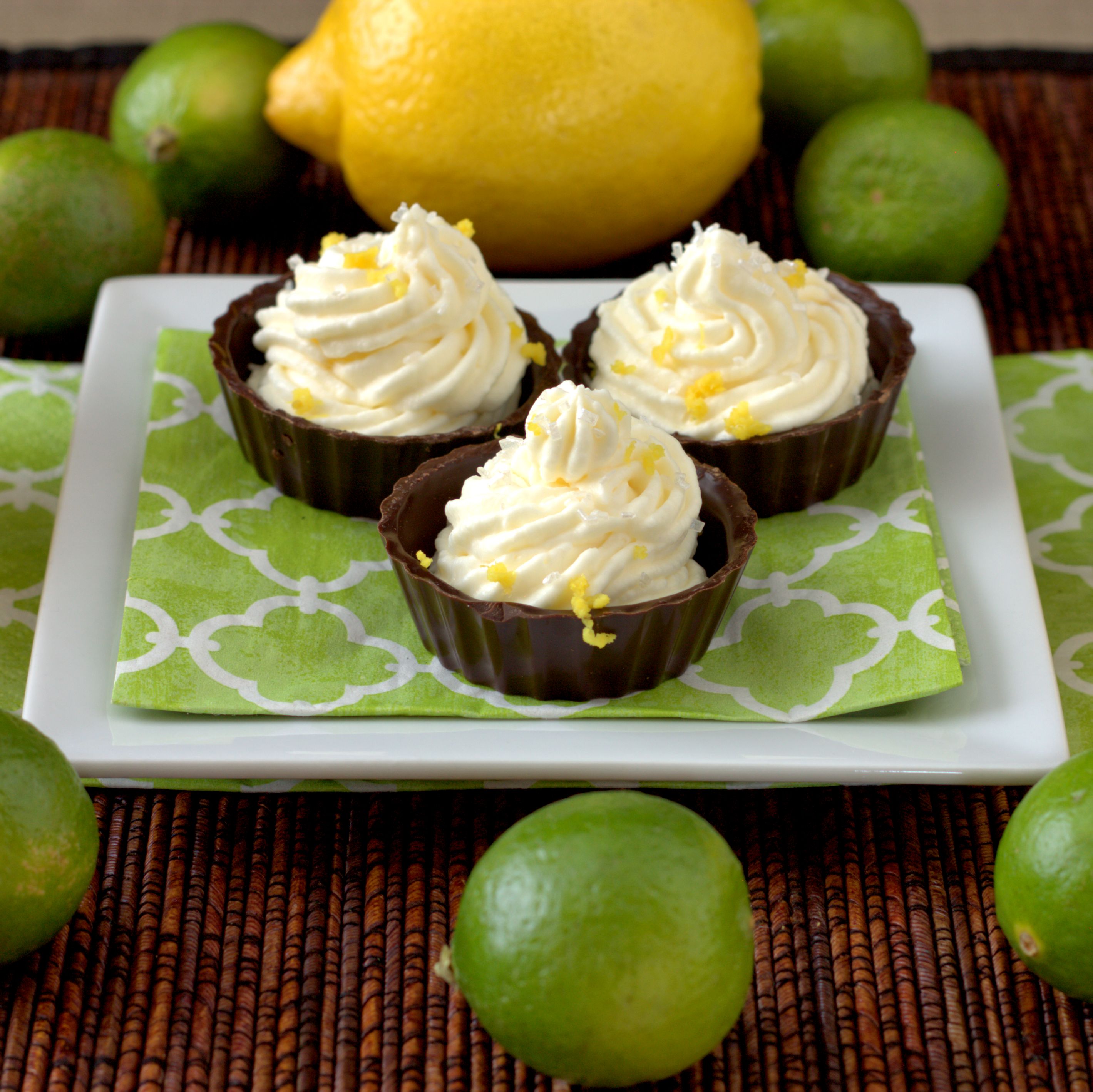 If you are looking for an easy yet wow worthy dessert, look no further.  These Lemon-Ricotta Cheesecake Cups take only minutes to make. Seriously, these no-bake bites are sure to delight any cheesecake lover.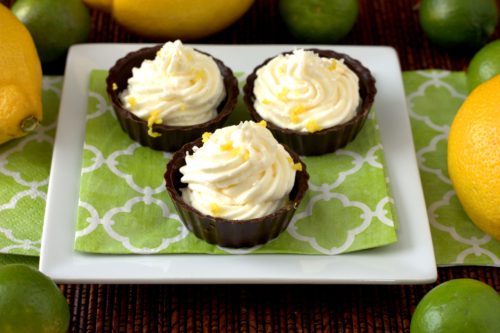 This recipe is actually a mashup inspired by two other recipes.  The first is a recipe by Liv for Cake, which featured a Bailey's Irish cream flavored cheesecake filling in a chocolate cookie cup.  I tried the recipe over Christmas and thought it was fantastic, particularly the no-bake cheesecake filling.  Since my husband LOVES cheesecake I couldn't wait to play around with other recipes that delivered the flavor of cheesecake without the time commitment a traditional cheesecake requires.  What came to mind is a new version of my Chocolate Cherry Cannoli Cups, where the filling in made a bit lighter with whipping cream and the pistachio and cherries are replaced with lemon curd.
Voila! A perfect combination of chocolate and lemon cheesecake.  I think I will be making these Lemon-Ricotta Cheesecake Cups for Valentine's Day!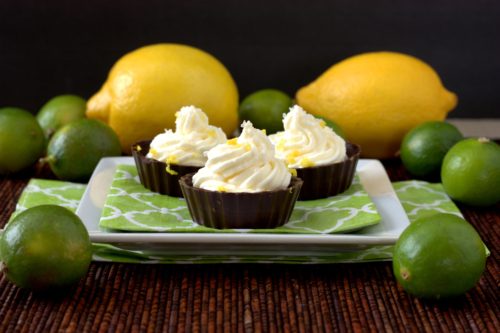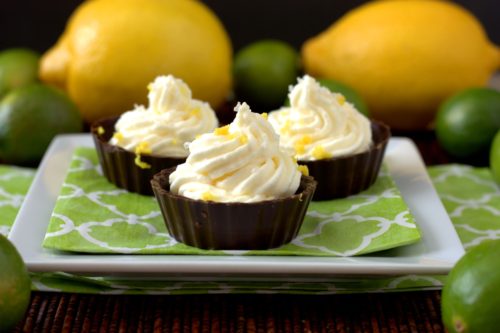 Lemon Ricotta Cheesecake Cups
 ½ cup heavy whipping cream
¼ cup ricotta cheese
2 tablespoons powdered sugar
2 tablespoons lemon curd
12 premade chocolate cups (such as these by Chocomaker)
Lemon zest and shimmery sprinkles for garnish (optional)
 
Add the whipping cream to a standing mixer and beat until stiff peaks form.  Fold in the ricotta cheese, powdered sugar, and lemon curd. Place the cheesecake mixture into a pastry bag (or 1-quart plastic sandwich bag with one corner snipped off and fitted with a piping tip)and evenly pipe into the twelve chocolate cups in a swirl pattern.  Garnish with lemon zest and sprinkles, if desired.  Refrigerate until ready to serve.
(403)