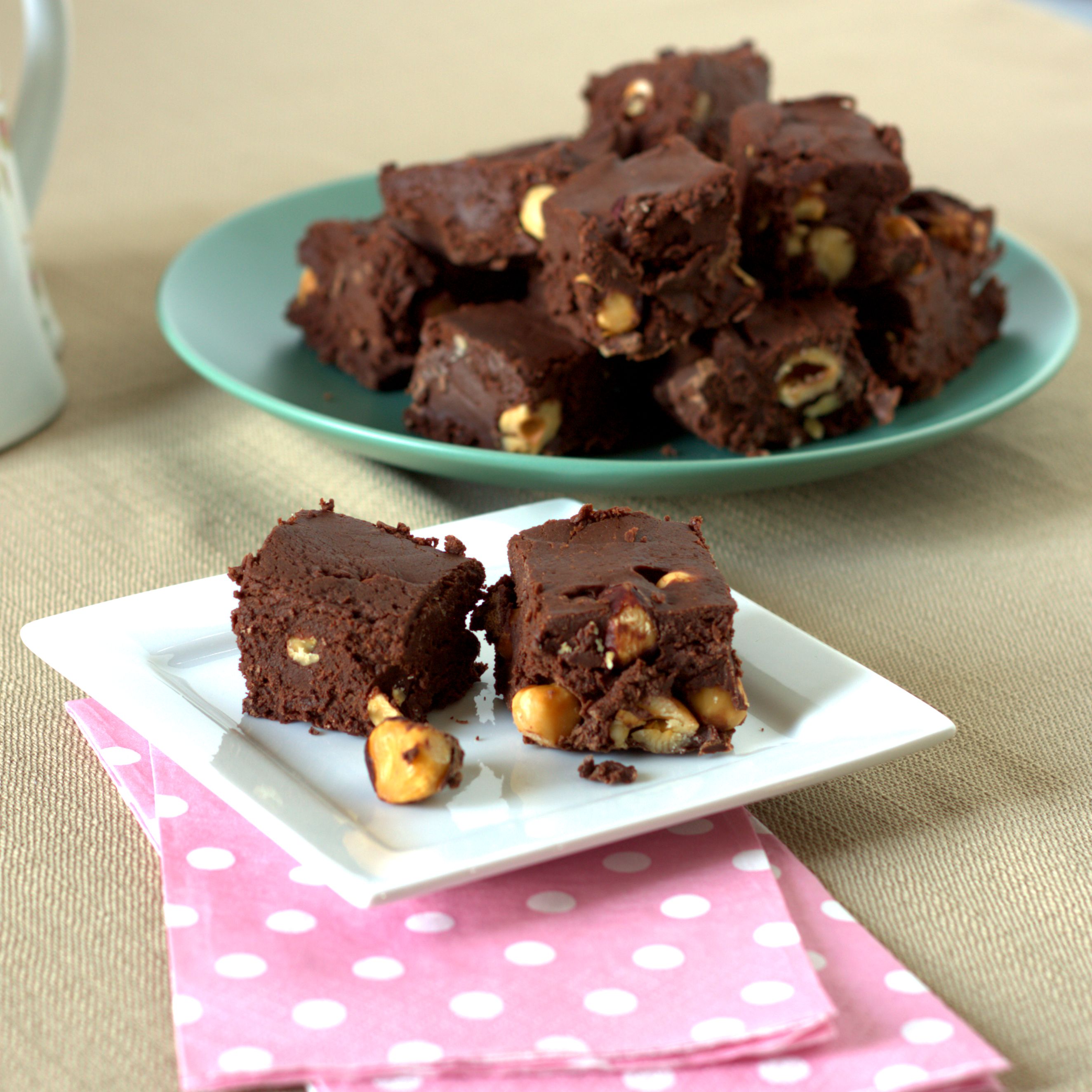 In my opinion, it is never too early to start experimenting with recipes for holiday treats and goodies.  When time allows, I like to prepare a spread of cookies and invite all my friends over for a cookie & tea party a few weeks before Christmas.  With two little ones I haven't been able to throw my party the last few years, but maybe if I start now with ideas and freezer cookies I can pull it off this year.
This week I decided to tinker with my rum raisin fudge, switching out the rum extract for maple and the raisins for toasted hazelnuts to make this Maple Hazelnut Fudge.  It is just as simple, and absolutely decadent.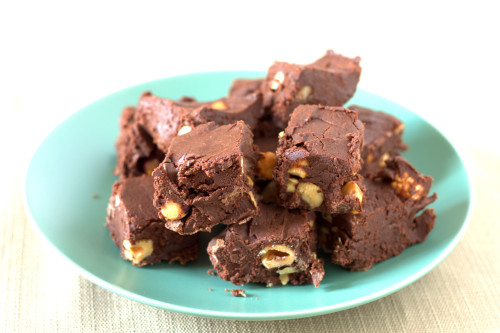 In fact, cutting the fudge into 1 1/2 inch squares is more than enough to get a heavy dose of chocolate.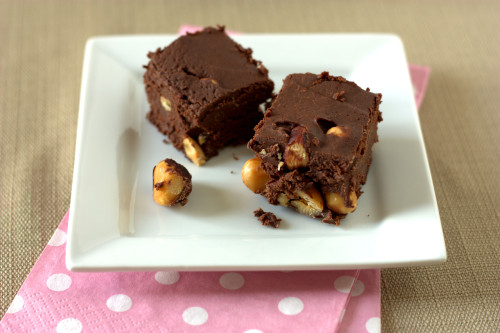 The flavor combo in the Maple Hazelnut Fudge is perfect for fall, and pairs perfectly with my favorite spice tea.  This batch most certainly won't make it to my party, but the recipe will make the list!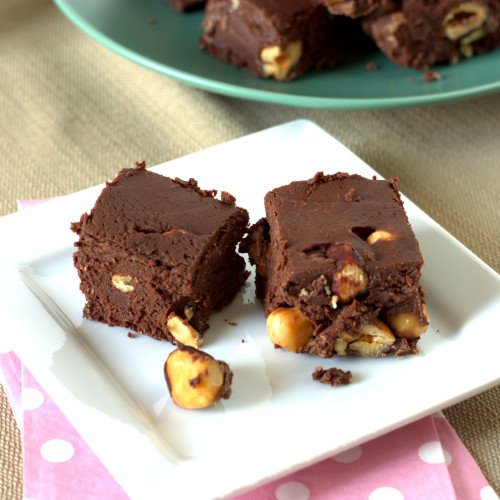 ---
Maple Hazelnut Fudge
1 cup hazelnuts
¼ cup butter
3 cups semi-sweet chocolate chips
14oz can sweetened condensed milk
1 tablespoon maple flavoring
Preheat oven to 350°F.
Place hazelnuts in a single layer on a baking sheet and bake in the middle of the oven for 10 to 15 minutes, or until skins are blistered and nuts are fragrant. Wrap nuts in a kitchen towel and rub nuts in towel to partially remove loose skins; set aside.
Place butter in a microwave safe bowl. Place in microwave on high for 30-60 seconds until just melted. Stir in the chocolate and sweetened condensed milk. Place back in microwave and heat on high for 1-2 minutes longer, stirring every 30 seconds. Once chocolate is smooth, remove from the microwave and stir in toasted hazelnuts and maple flavoring, then pour into a parchment paper lined 8-inch by 8-inch dish.
Refrigerate until set, then cut into squares. Keep in refrigerator until ready to serve.
(636)