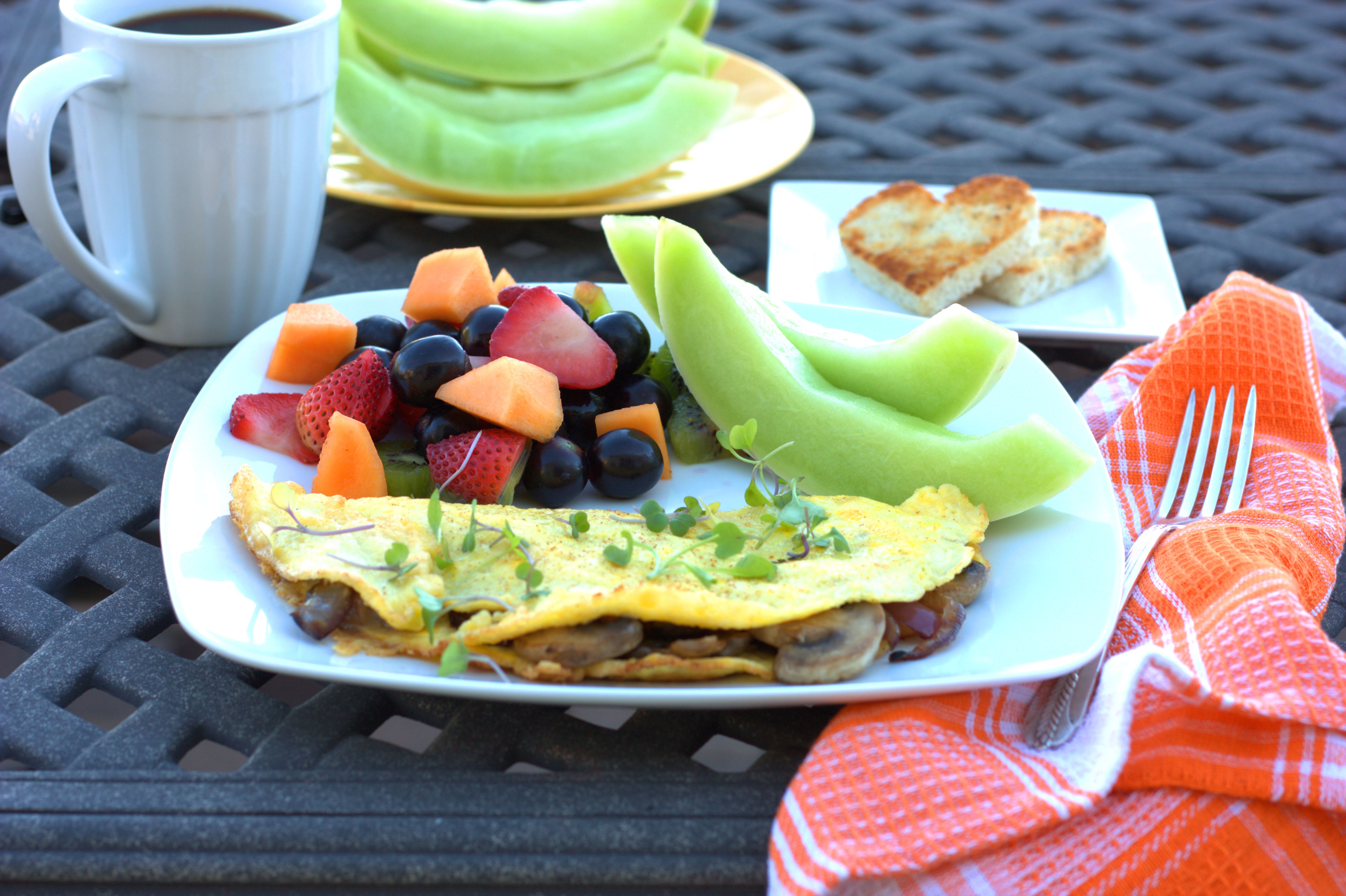 A typical weekend breakfast in my house involves eggs, and even some mid-week breakfasts too (if you haven't guessed by now, given all my posts involving eggs). Since we eat so many, we have been on a quest to continually improve the quality of eggs that we purchase. For a little over a month we have been trying pastured eggs from a local rancher. While pricey, the eggs are loaded with higher nutrients than the conventional, supermarket egg (typically double to triple the vitamin E, A, and omega-3 content) since the hens are allowed to roam their pasture freely.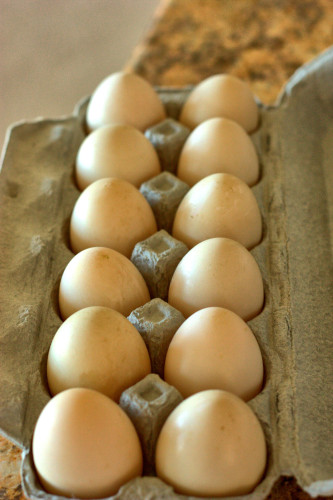 After speaking with the rancher on my egg drop-off day I was intrigued to try one of her other products – duck eggs. Duck eggs are large, resembling jumbo chicken eggs in size. I found the shells harder to crack and the yolk took up a larger fraction of the egg. While the taste was basically the same, I would say they have a more potent egg flavor.
You may ask why try duck eggs if they don't have much of a difference in flavor. According to my supplier/rancher, she has heard or three reasons (and I found similar confirmation here and here):
The egg whites are more firm, creating better texture in baked goods
People with chicken egg allergies can often eat duck eggs
They are an alkaline food, which is thought to help fight cancer
Give their large size, I only needed two duck eggs to make an omelet as compared to 3 large chicken eggs. My omelet fillers rotate with what I have on hand, so this time I thought  sautéed mushrooms,  sautéed red onion, and pepperjack cheese would complement each other well. The resulting Mushroom & Cheese Omelet was a great way to start my day. I can't wait to test the superior baking qualities listed above . . . and the other products my rancher has to offer. Anyone want to share a half of a hog with me?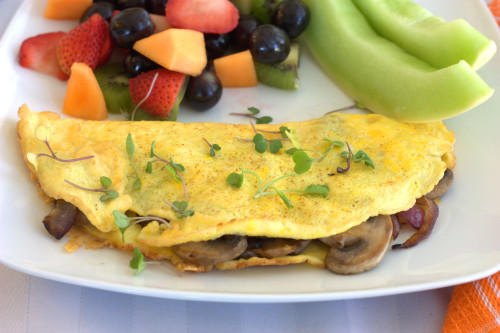 ---
Mushroom & Cheese Omelet
8 duck eggs or 12 large chicken eggs
8 tablespoons butter
8 ounce sliced, button mushrooms, sautéed
1 large red onion, sliced in half moons and sautéed
8 ounces shredded Monterey jack cheese
To make each omelet, first whip together two duck eggs (or 3 chicken eggs). Melt 2 tablespoons of the butter over medium heat in a 10-inch nonstick skillet. Pour in the eggs and let the eggs begin to set. Once the eggs start to set, sprinkle 1/4th of each of the fillers (sautéed mushrooms, sautéed onions, and cheese) on one-half of the omelet. Fold the other half of the omelet over the fillers. Continue to cook until the egg is set and the cheese begins to melt. Plate and repeat three more times to make 4 mushroom & cheese omelets total.
(523)