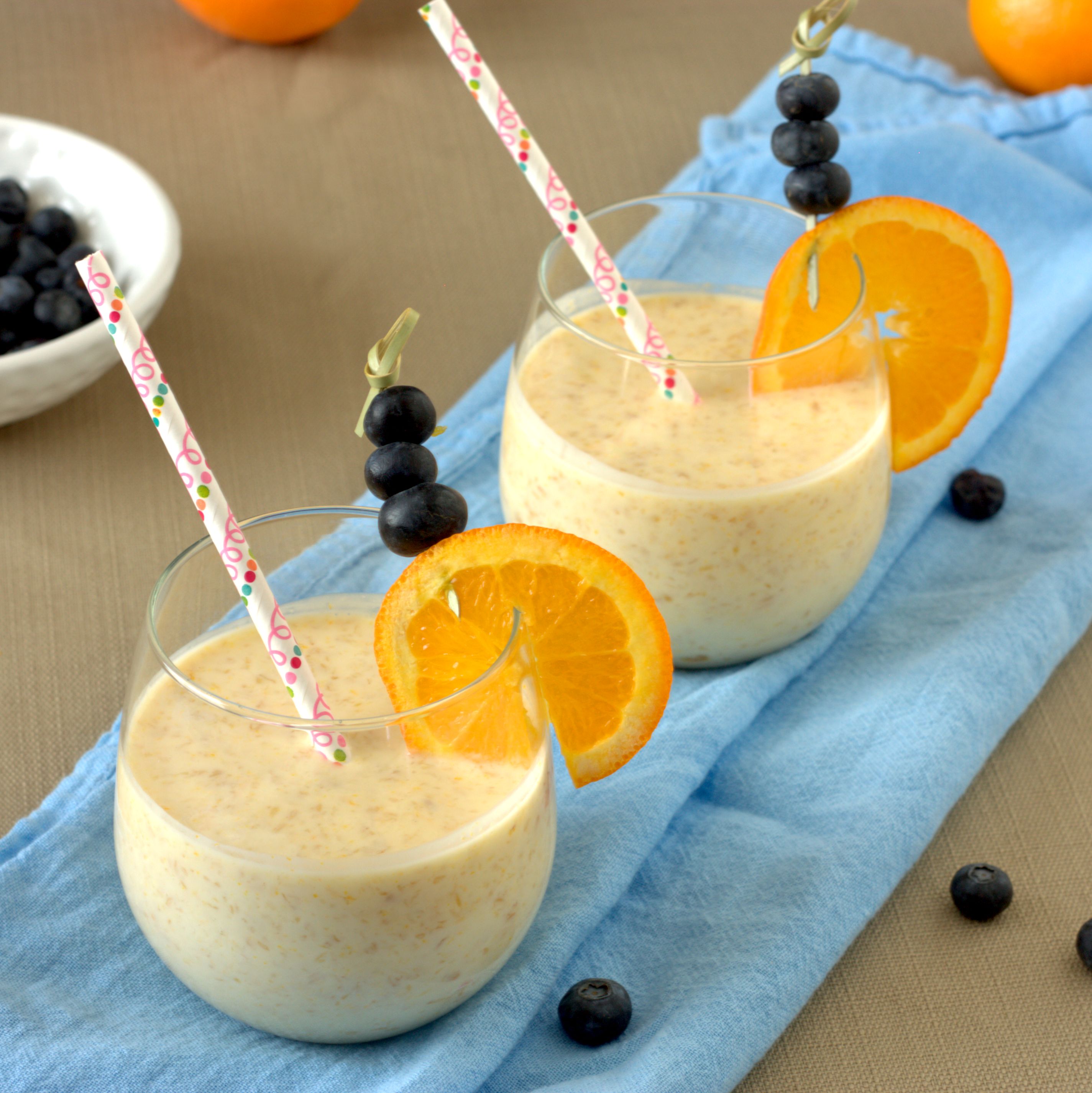 Sometimes breakfast deserves a healthy, yet fun drink.  For instance, when the weather brings a hint of spring and you can enjoy your patio snow-free, even at the early morning hours. It is for that reason that I whipped up these Orange Creamsicle Kefir Smoothies, donned my sunglasses, and ventured outside for an alfresco breakfast.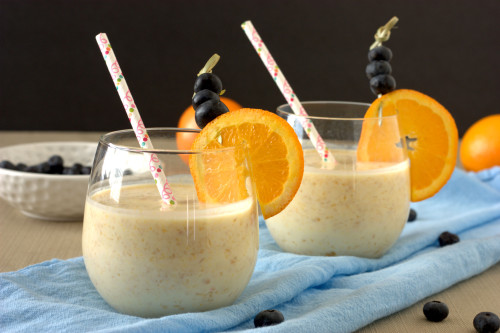 I was recently introduced to kefir – a fermented, milk based beverage that is high in protein, calcium, and live, active cultures.  It is one of my new favorite go-to items to start my day.  It comes in plain and a few flavored varieties, but I haven't seen (and I had a hankering for) an orange flavored kefir.  Consequently, I decided to use a creamy, whole fat kefir as my smoothie backdrop and I added in fresh orange juice and zest and honey to create an orange creamsicle flavor.  I also added some ground flax meal for added texture, fiber, and omega-3s.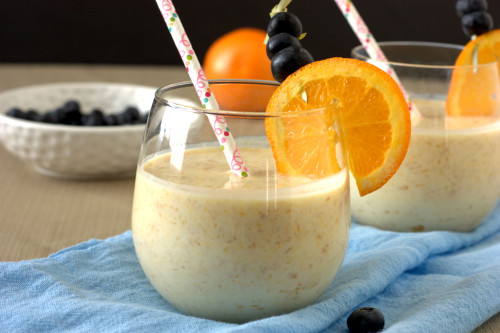 The resulting drink was easy to make (no blender necessary!) and was a joy to drink (especially with the whimsical paper straw) while soaking up some morning sunshine.  I don't know if it truly was the drink or the beautiful weather, but my husband declared he would prefer to start each day with this Orange Creamsicle Kefir Smoothie over a cup of coffee. Time to stock up on kefir!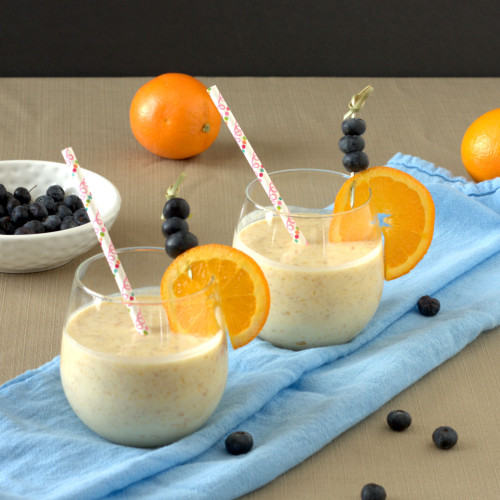 ---
Orange Creamsicle Kefir Smoothie
Zest and juice of 4 navel oranges (~1 cup fresh orange juice)
4 tablespoons honey
4 tablespoons ground flax meal
2 cups whole fat, plain kefir
Oranges slices and blueberries for garnish, if desired
In a large container, stir together the orange zest, orange juice, honey, ground flax meal, and plain kefir until smooth.  Pour into two large glasses, garnish with orange wedge, blueberries, and whimsical straws, and serve.
(838)