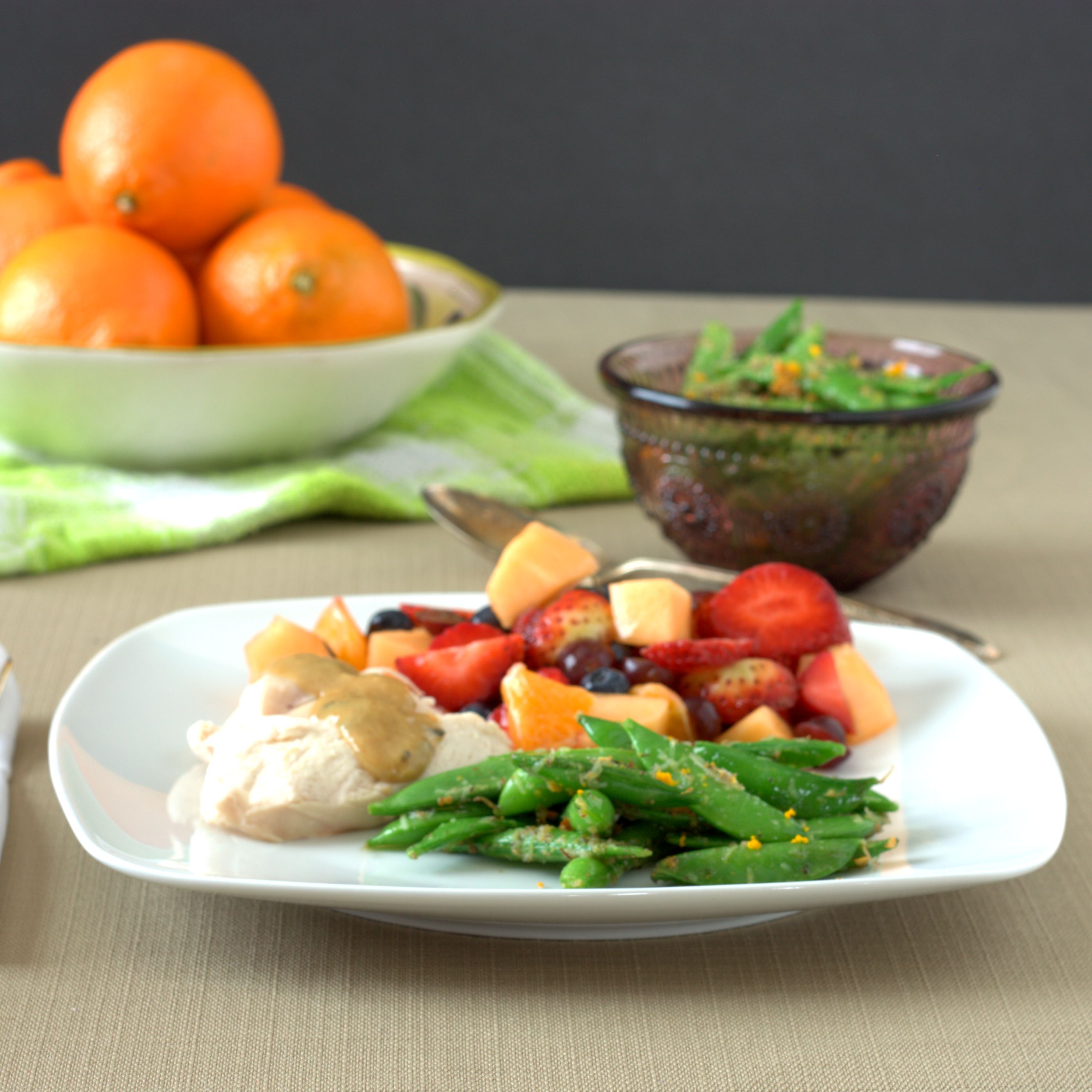 Do you ever get in the doldrums about your vegetable side dish for dinner? Sometimes I think we forget just how easy it can be to whip up a fast, tasty, and – yes – fresh vegetable dish.  My Parmesan-Jerk Sugar Snap Peas are something I pulled together a few years ago, but I just hadn't made them in a while.  The weather in Colorado is FINALLY getting nicer, and the more frequent blue skies and warm days has made me want to get my grill going and eat a wide variety of fresh veggies, which is why I thought this would be a good recipe to share.
Jerk seasoning is a pre-mixed spice blend that includes allspice and dried red peppers, and typically a few other spices such as cinnamon, brown sugar, green onion, garlic, or thyme to name a few.  The brand I have in my cupboard currently is Archer Farms (the Target brand). It adds a nice kick (and color) to the snap peas, which means you don't need too many other ingredients to round out the flavor.  A bit of orange zest brightens the dish, and some freshly grated parmesan brings a creamy, and slightly salty balance to the jerk seasoning.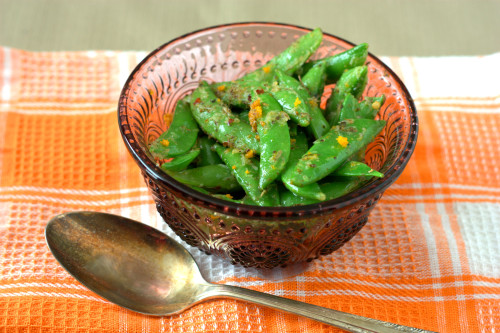 A quick boil to bring out the lively, green color of the snap peas and a toss with some olive oil and the seasonings is all you need to create the Parmesan-Jerk Sugar Snap Peas.  Once you try them, I'm sure you'll be making them for snack time as well as dinner!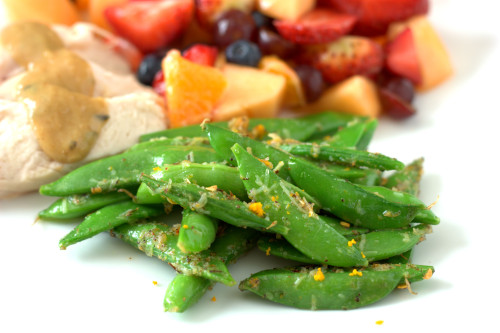 ---
Parmesan-Jerk Sugar Snap Peas
8 ounces fresh sugar snap peas
1/2 teaspoon orange zest (~ zest from 1 large navel orange)
2 tablespoons freshly grated Parmesan cheese
1 teaspoon jerk seasoning
1 tablespoon olive oil
 
Place the snap peas and 2 cups of water in a 3 quart sauce pan.  Place on the stove over high heat and bring to a boil, then boil for 1-2 minutes. Remove from the heat and drain, then place the sugar snap peas in a large bowl.  In a separate, small bowl, stir together the orange zest, grated Parmesan cheese, and jerk seasoning.  Pout the olive oil over the snap peas and stir to coat, then sprinkle the Parmesan mixture over the snap peas and stir until they are evenly coated. Makes 2-3 servings. Serve immediately. 
(520)