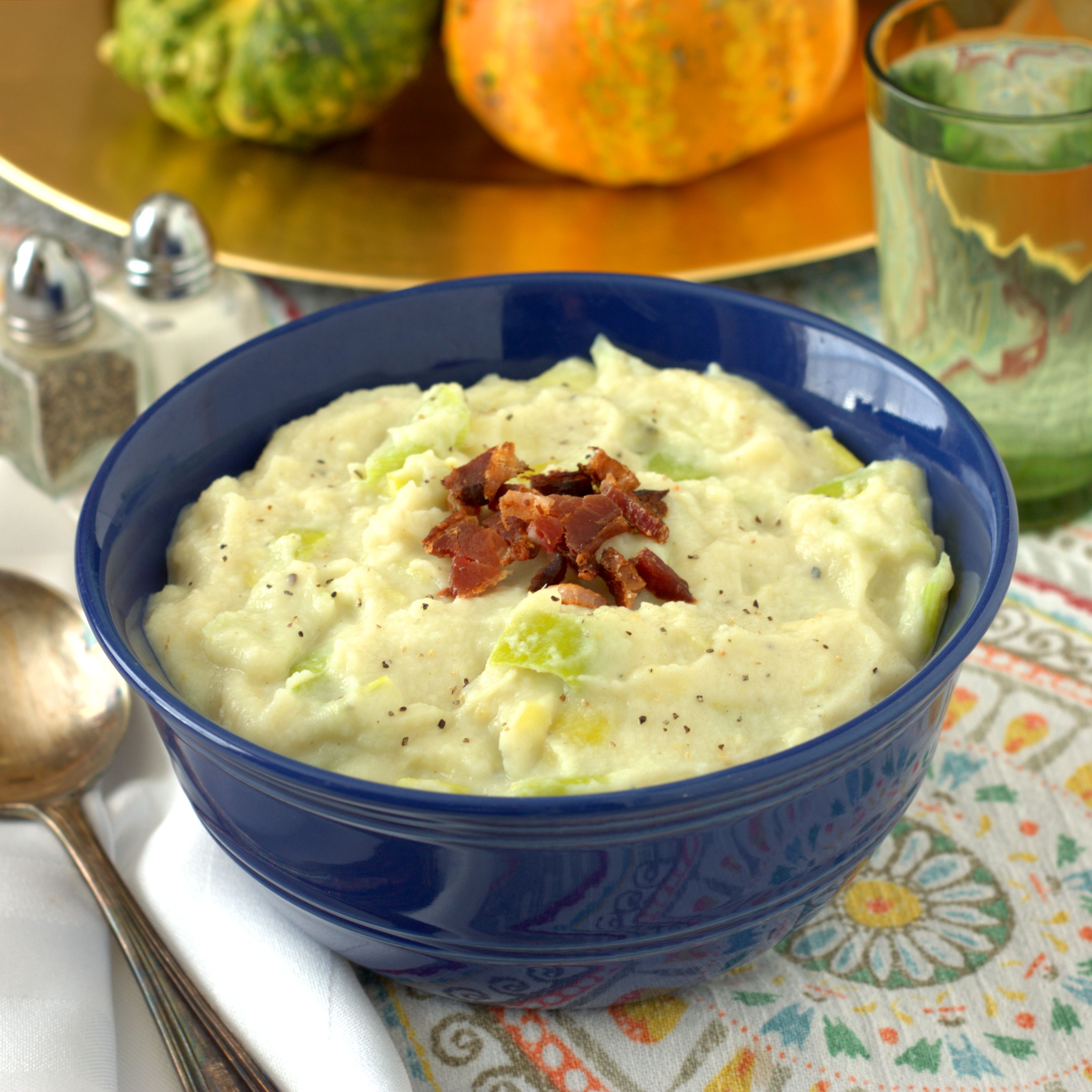 A few months back I wrote about seven ways to eat broccoli in a week which was inspired by a conversation with a client.  Today's Shortcut Potato Leek Soup was also inspired by a client.  Recently the team was teasing him because he was raving about these potatoes he was enjoying. Since they were talking about food I tuned in . . .  only to find out he was talking about instant potatoes.  Hmm – the last time I had tried instant potatoes (which had been eons ago) they were a grainy, tasteless mess. Undaunted, the client came in the next day and handed me and a few others a package of the potatoes with a proclamation that we would to love them and that I should use them in a blog. I'm sure the look on my face suggested otherwise, but I promised I would try them.
That very night I subjected my family to the instant potato experiment. To my utter shock they were fantastic. In fact they nearly tasted the way my grandmother used to make potatoes, which were loved by my family.  OK, these I could eat – in fact, the jury is still out on whether I use them on Thanksgiving if I run out of time cooking.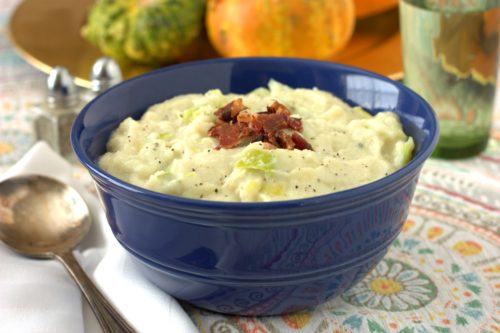 Now that you have the background on why my recipe includes instant potatoes, I can describe the recipe.  My client was correct, I have been tinkering with the instant potatoes in recipes to bring down the prep time which lead to this Shortcut Potato Leek Soup recipe. The prep time is focused on sautéing the leek and garlic and the potatoes get a quick stir-in in the end. The resulting recipe is a thick soup with just enough texture interest from the leeks and bacon. 
I am looking forward to having this as a quick dinner recipe for those cold winter nights when you just have a taste for a bowl of soup.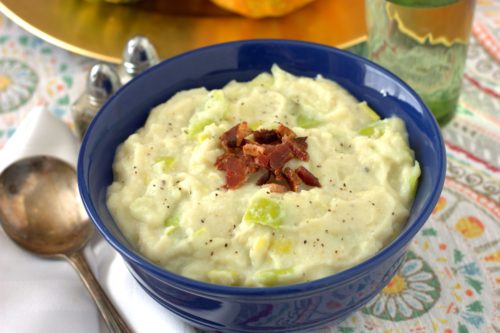 Shortcut Potato Leek Soup
3 whole leeks
4 tablespoons butter
1 tablespoon freshly minced garlic
2 cups stock*
4 cups milk, divided
½ teaspoon ground thyme
½ teaspoon dried oregano
½ teaspoon black pepper
One 8.4 ounce (or two, 3 – 4 ounce) package of instant mashed potatoes**
Cooked, crumbled bacon (optional)
Remove the root part and dark green part of the leeks, then wash the remaining white/light green stems well.  Chop the washed leeks and set aside.
In a large stock pot melt the butter over medium-high heat.  Add The leeks and saute for 8 minutes, stirring frequently.  Add the garlic and saute for an additional two minutes.  Add the stock, 2 cups of milk, thyme, oregano, and pepper and heat until it just comes to a boil. Remove from the heat and stir in the remaining milk and the contents of the instant mashed potato packet(s) until smooth.  Laddle into bowls, garnish with crumbled bacon if desired, and serve.
Note:* This soup is thick; if you like thinner soup add 1-2 cups more of stock.
**The mashed potatoes that inspired this post are Honest Earth. If you have trouble finding them I have also tried the Idahoan brand and found it pretty good.
(541)