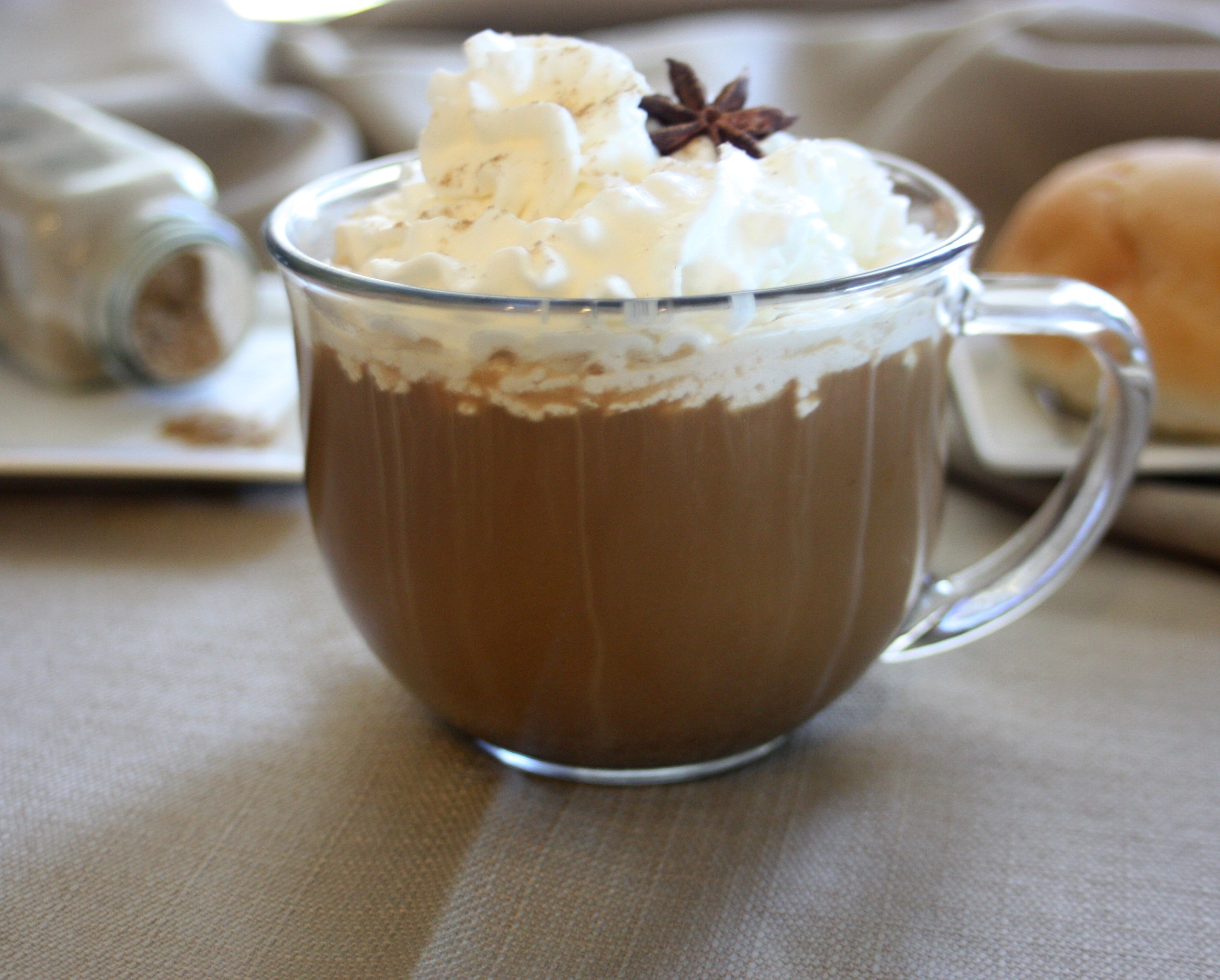 One of the latest trends in employee perks in New York businesses is an office delivery of kegs . . . kegs of iced coffee.
I have to admit that I think this a brilliant service – and I give kudos to Joyride Coffee for creating a niche market.
Since their service doesn't extend to Denver (yet), I decided to brew up my own batch. There is quite a bit of debate regarding the merits of cold brew (which Joyride Coffee uses, but takes a bit of time) versus hot brew (which can result in watered down coffee), though to be honest, I haven't experimented enough with iced coffee to pick a side.
I tend to start my day with a cup or two of piping hot coffee, so I decided to create my version using a variant of the hot brew method. To avoid watering down the coffee I made an ice bath, which means my coffee was poured into a glass surrounded by ice water. I let it cool for about 20 minutes before mixing in my sweetener.
I stirred a bit of Chinese five spice and powdered sugar (which dissolves faster) into some almond milk, and then added it to my coffee.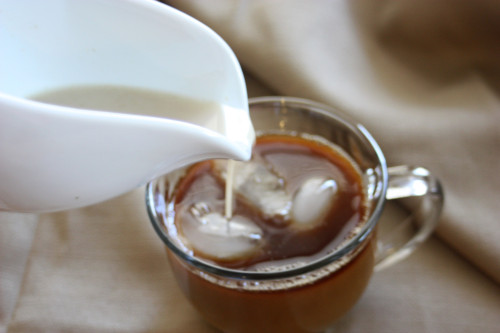 To create a truly decadent morning treat, I even added a bit of whipping cream.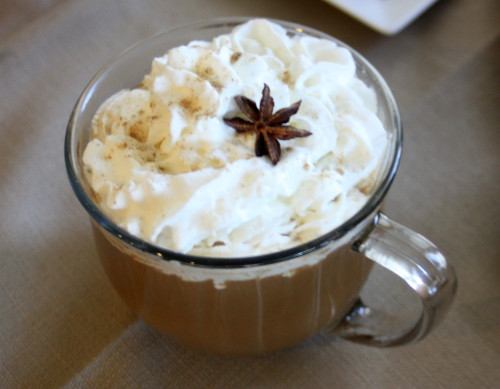 My only remaining question is: what is the proper etiquette when drinking coffee from a keg at work? Stein or coffee mug?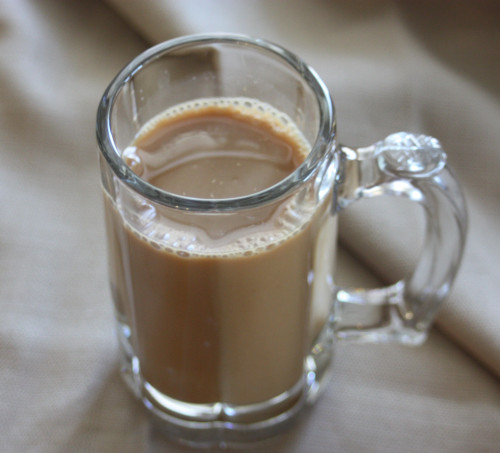 ---
Spiced Iced Coffee
1 cup brewed black coffee
½ cup original flavor almond milk
3 tablespoons powdered sugar
¾ teaspoon Chinese 5 spice
Whipping cream (optional)
Cool the coffee using an ice bath, making sure that the coffee is completely submerged. While the coffee cools, stir the almond milk, powdered sugar, and Chinese five spice together until well mixed. Once the coffee is cool, add the flavored milk to the coffee. Garnish as desired and drink immediately.
(3764)