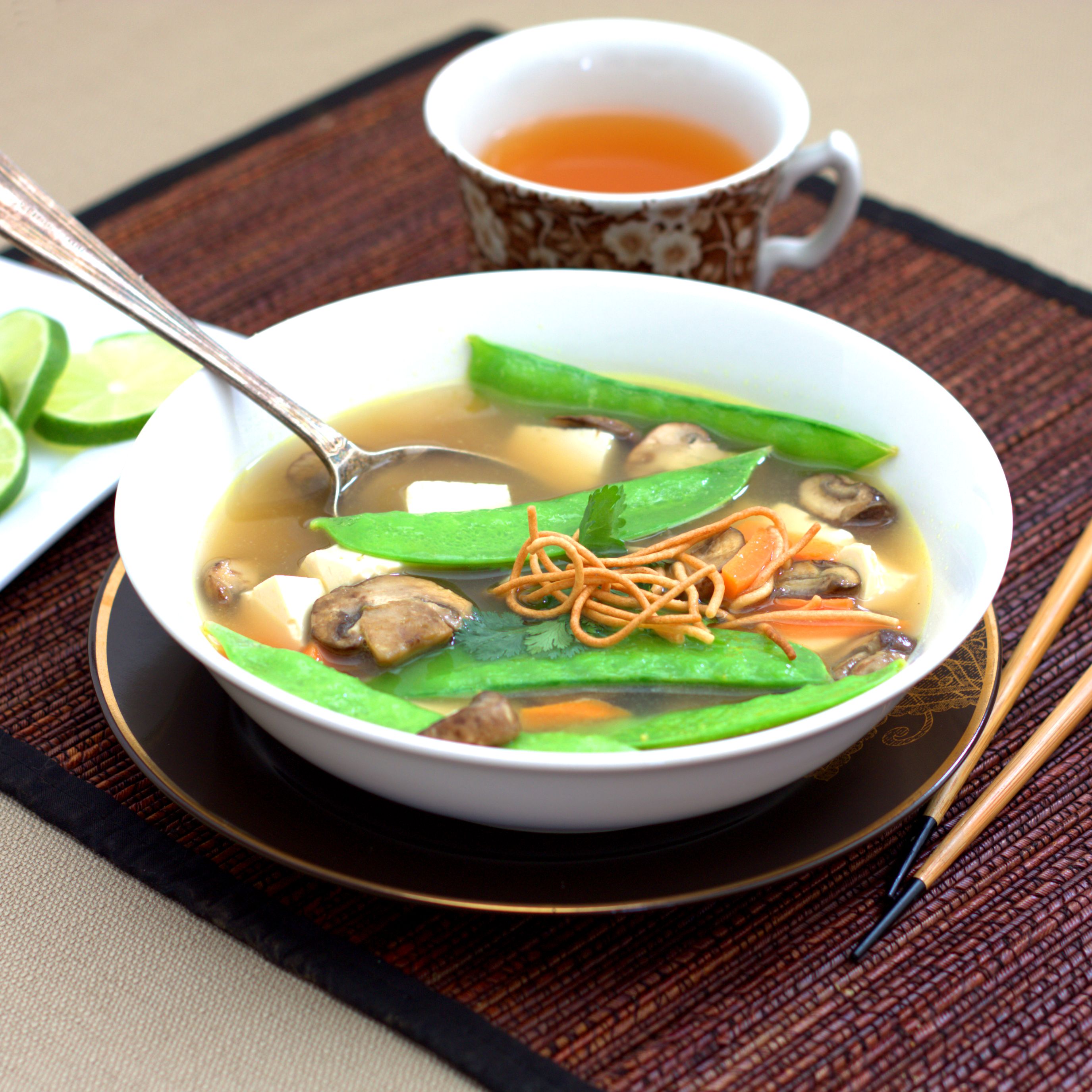 Every now and then I like to try something different, like this Stir Fry Soup. Presented with an overabundance of vegetables in the refrigerator and a desire to clear out some of the other lesser-used items (like oyster sauce) in my stockpile it seemed like the right time to experiment with an Asian inspired dish.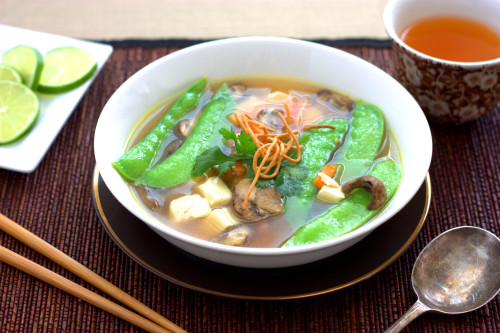 One of the great things about this Stir Fry Soup is that it benefits greatly from the crisp textures of the carrots and snow peas, meaning cooking time is quick, making it a great dish to try, even in summer. The addition of the oyster sauce and lime, both typically seen in Thai cooking, give the soup a unique and well balanced flavor without being overpowering.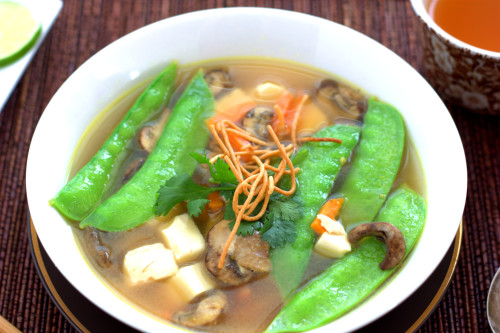 Go ahead and make a quick batch, since I'm sure you'll be delighted (whether lunch or dinner) with this Stir Fry Soup. Don't forget to trade out your usual accompaniment of crackers for the equally as crisp rice noodles!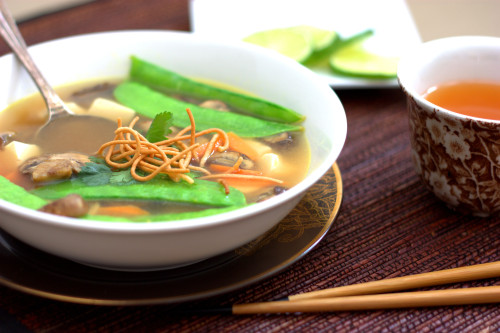 ---
Stir Fry Soup
2 tablespoons vegetable oil
8 ounces sliced baby bella mushrooms
½ cup chopped carrots
4 cups chicken broth
Zest and juice of 1 lime
1 tablespoon oyster sauce
1 teaspoon onion powder
½ teaspoon ground ginger
¼ teaspoon cumin
¾ lb firm tofu, cubed
6 ounces snow peas
Cilantro (optional)
Rice noodles (optional)
In a large pot, heat oil and then add mushrooms. Brown for 5 minutes, then add carrots and cook for 1 minute more. Add broth, lime juice, lime zest, oyster sauce, onion powder, ginger, and cumin and bring to a low boil. Add tofu and snow peas and cook for 3 minutes longer. Ladle into bowls and serve, garnishing with cilantro and rice noodles, if desired.
(585)