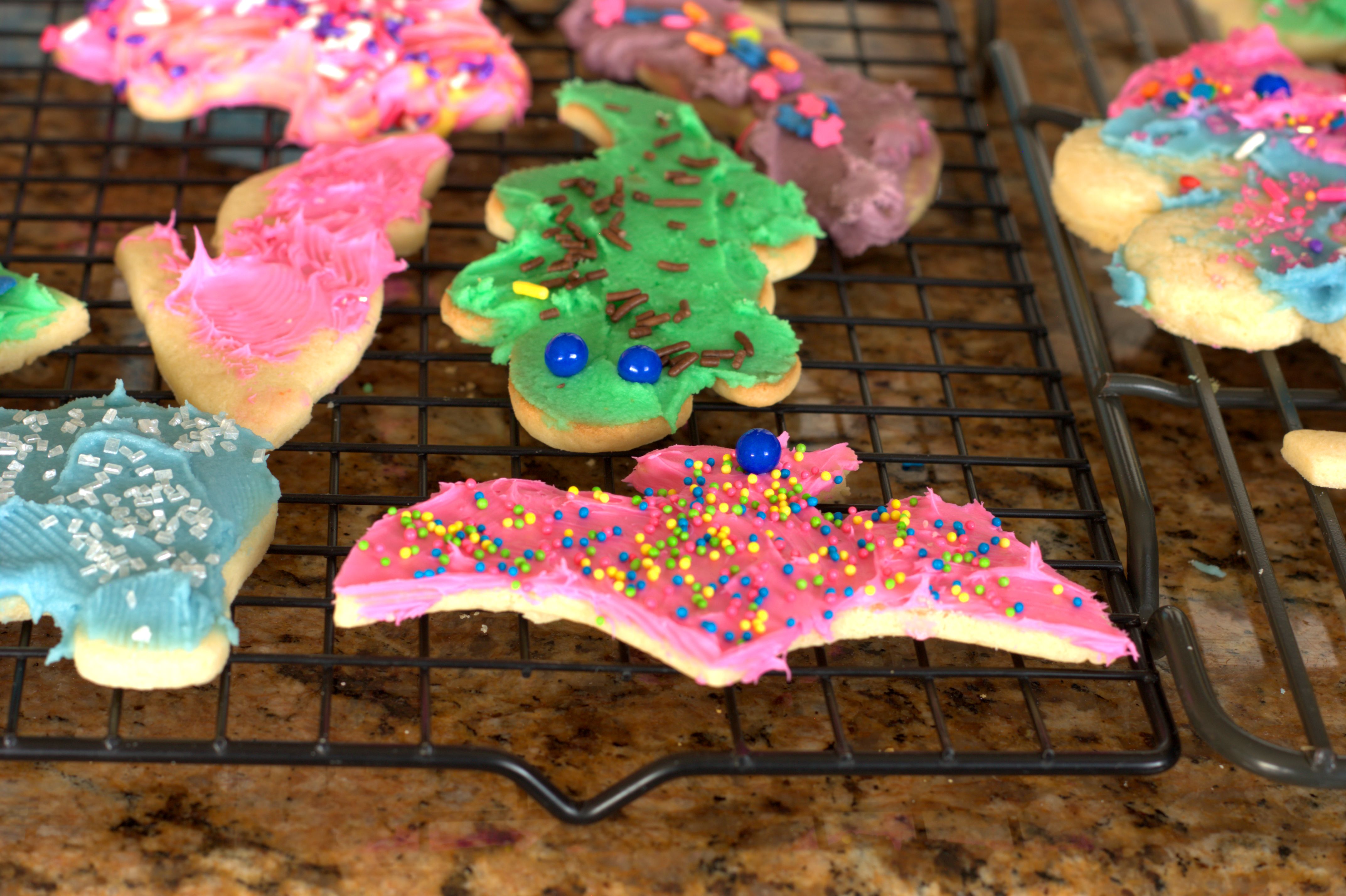 The idea for my daughter's birthday party this year started with an annual Christmas party we attend, which happens to be a sugar cookie decorating party. My daughter sat for an hour coloring cookies, which made me think that a cooking themed party could be fun since she is always wanting to play sous chef.
I built the party around decorating sugar cookies – I baked 5 dozen sugar cookies cut in princess castles, hearts, alligators, and other random animal shapes to please the crowd of Pre-K attendees. I had bowls of frosting in a variety of colors, and an impressive assortment of sprinkles, colored sugar, and nonpariels.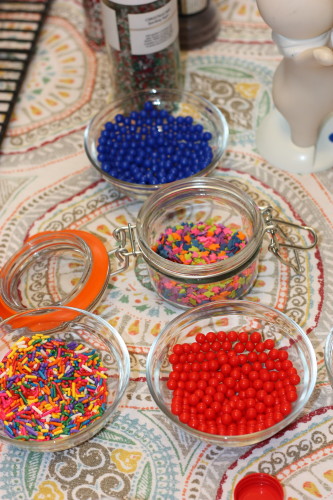 Despite my son immediately claiming the orange bowl of frosting and eating it like a bowl of cereal, it was a success and I heard multiple times from the pint sized guests that they were having fun and doing "an awesome job".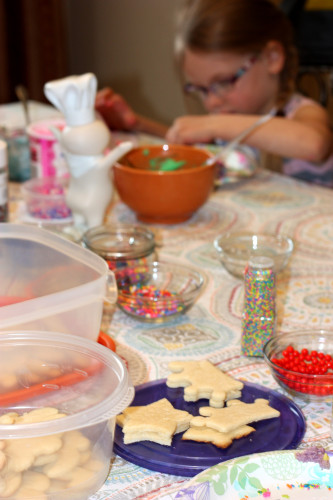 While we let the cookies dry I had other cooking themed games:
Balancing Egg Race (I used plastic Easter eggs filled with dried beans instead of real eggs)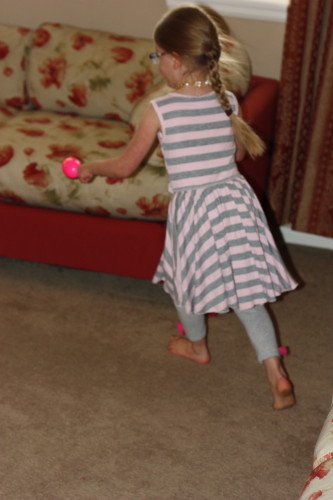 Food Bowling (macaroni boxes as pins with an orange or pumelo as the ball)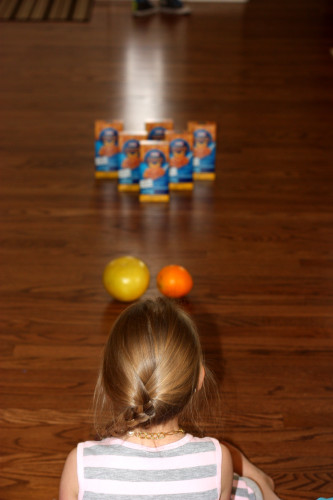 I kept lunch casual by serving a taco bar. The only non-themed item was the dessert, which was a chocolate cream pie decorated with a sparkly horse. My daughter wanted a sub-theme of horse/unicorn party, so I thought a tinseled cake topper like this one would be fun. Surprisingly, I couldn't find a pre-cut glitter figure at my local craft store, so I let my daughter have fun decorating a bunch of plain horses with glitter, which we hung around the house and used for her pie. It probably isn't a shock to you that weeks later I'm still cleaning up sparkles (and that the cake topper didn't come out pinterest perfect, but the birthday girl didn't notice).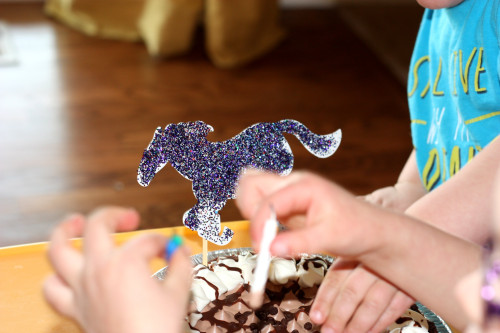 I'd love to share my friend Alison's Sugar Cookie recipe (the one who hosts the yearly Christmas cookie decorating party), but it is a family secret. The links below are extremely close in instructions:
Tips to the above links: for the cookies, rotate the cookies between the top and bottom rack ~ halfway through cooking and note the comments about real versus imitation vanilla extract for the frosting recipe.
I'd also love to hear about your birthday party themes!
(360)