Do you love smoothies but feel like you are in a rut? Why not trying an unexpected flavor to change things up?
A twist I tried this week is fresh turmeric.  Turmeric is a rhizome in the same family as ginger and is more typically used dried, though it is just as delicious fresh. To use it, simply shred a bit of the peeled turmeric and use accordingly.  For my smoothie, I made sure not to get too carried away since I didn't want the slight bitterness of the spice to overpower my drink.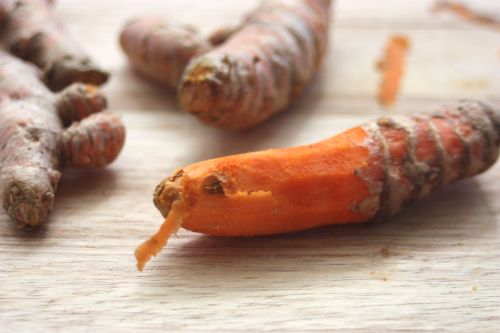 My Tropical Turmeric Smoothie was heavily loaded with fresh pineapple and freshly squeezed orange juice, and rounded out with Greek style yogurt and  of course the turmeric.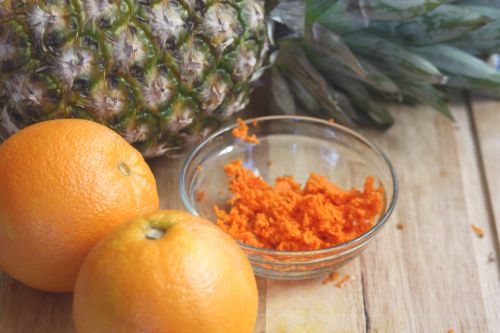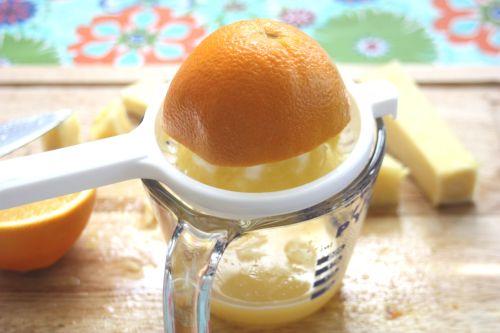 The pungent flavor of the turmeric provided a great balance to the pineapple so the drink wasn't overly sweet and was enough of an exotic flavor to make all of my guinea pigs guests take notice.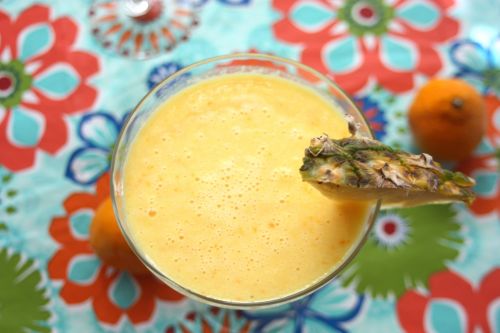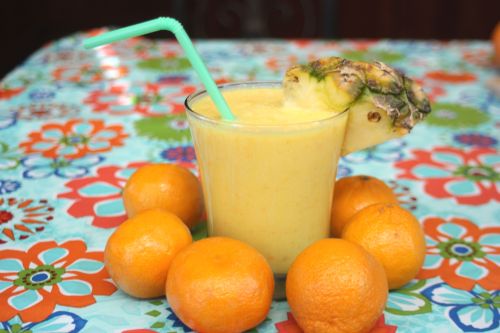 If this colorful beverage hasn't won you over yet, would it change your mind if you knew that turmeric:
has anti-inflammatory properties
Is considered to help with indigestion, coughs, shoulder pain and colic according to Chinese medicine
May prevent cancer or slow cancer growth
Even without these extra perks, a Tropical Turmeric Smoothie is a fun and healthy way to start your day!
---
Tropical Turmeric Smoothie
4 cups fresh, chopped pineapple
½ cup freshly squeezed orange juice
2 tablespoons freshly grated turmeric
½ cup plain Greek style yogurt
blend all of the ingredients in a food processor or blender until smooth. Pour into four glasses, garnish as desired, and serve immediately.
Note: Fresh turmeric stains clothes and skin easily (it is even used as a natural dye) – prepare with caution.
(1546)