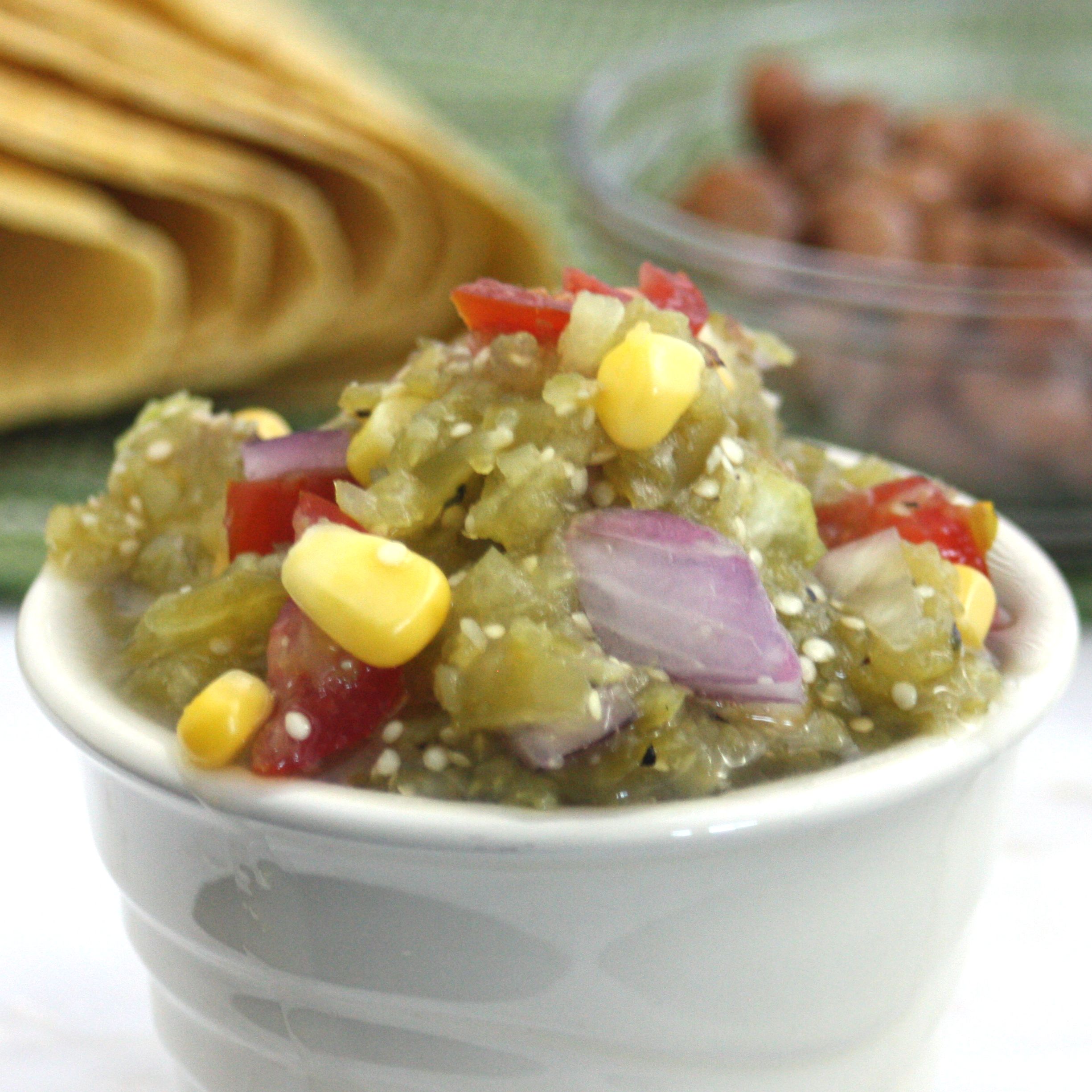 This week we hosted our church small group and the meal theme was taco bar.  I was lucky enough to get to prepare one of my favorite things to make – SALSA.  When I started cooking, a variety of salsas was what kicked off my kitchen experimenting. So much so, that people started saying, "oh yeah, you're the salsa lady – I loved the ________ salsa you made last time".
I love experimenting with salsa because it is so versatile, enabling both vegetables and fruit combos, and eaten with chips or as an entree topper.
My latest salsa is this tomatillo salsa, which starts with a pound or fresh tomatillos that get roasted,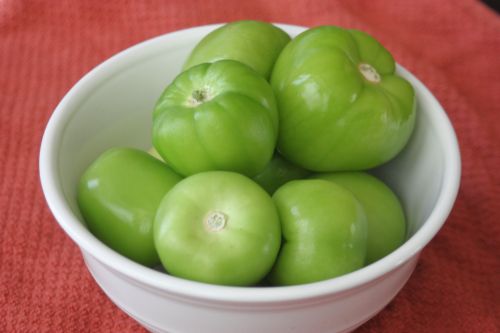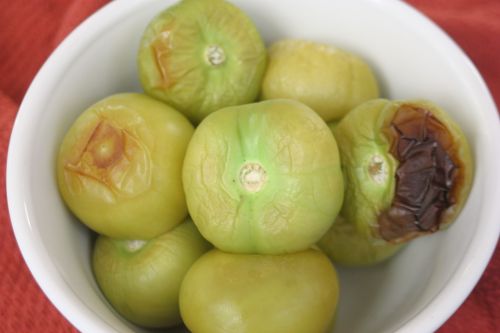 and then blended before stirring in a generous amount of red onion, tomatoes, corn, and garlic (plus a bit of honey to balance the natural tartness of the tomatillos).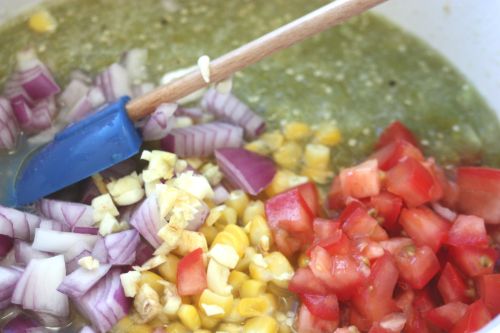 The salsa (and the taco bar theme) turned out to be a great hit – next time I plan on making a double batch!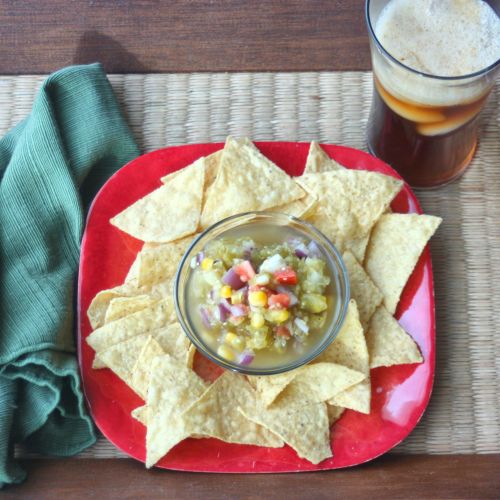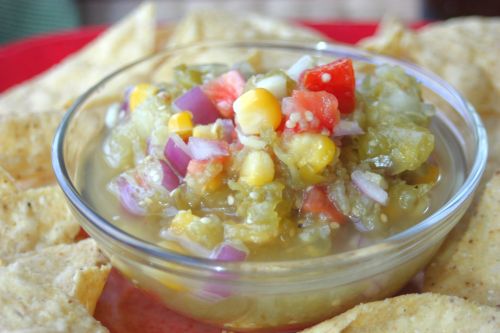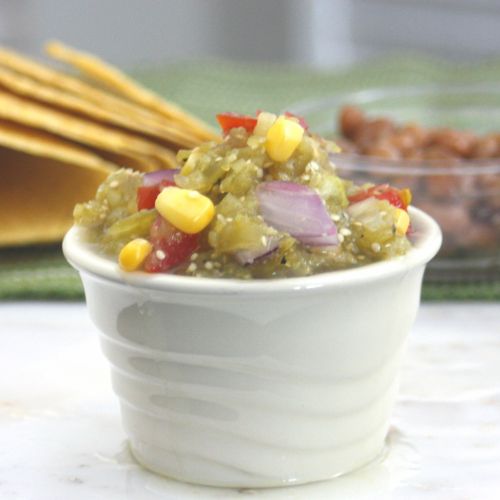 ---
Tomatillo Salsa
1 lb tomatillos, husk removed
2 tablespoons honey
½ teaspoon salt
½ cup diced red onion
½ cup diced roma tomato
½ cup frozen corn, thawed
2 cloves garlic, minced
Set oven to broil and place tomatillos on a roasting pan. Place in the oven and roast for 8-10 minutes, turning once, until both sides are slightly charred. Remove from the oven and pulse in a food processor until smooth. Add the pureed tomatillo to a large bowl, and then stir in the honey, salt, onion, tomato, corn, and garlic. Refrigerate until ready to serve. Serve with tortilla chips.
(584)