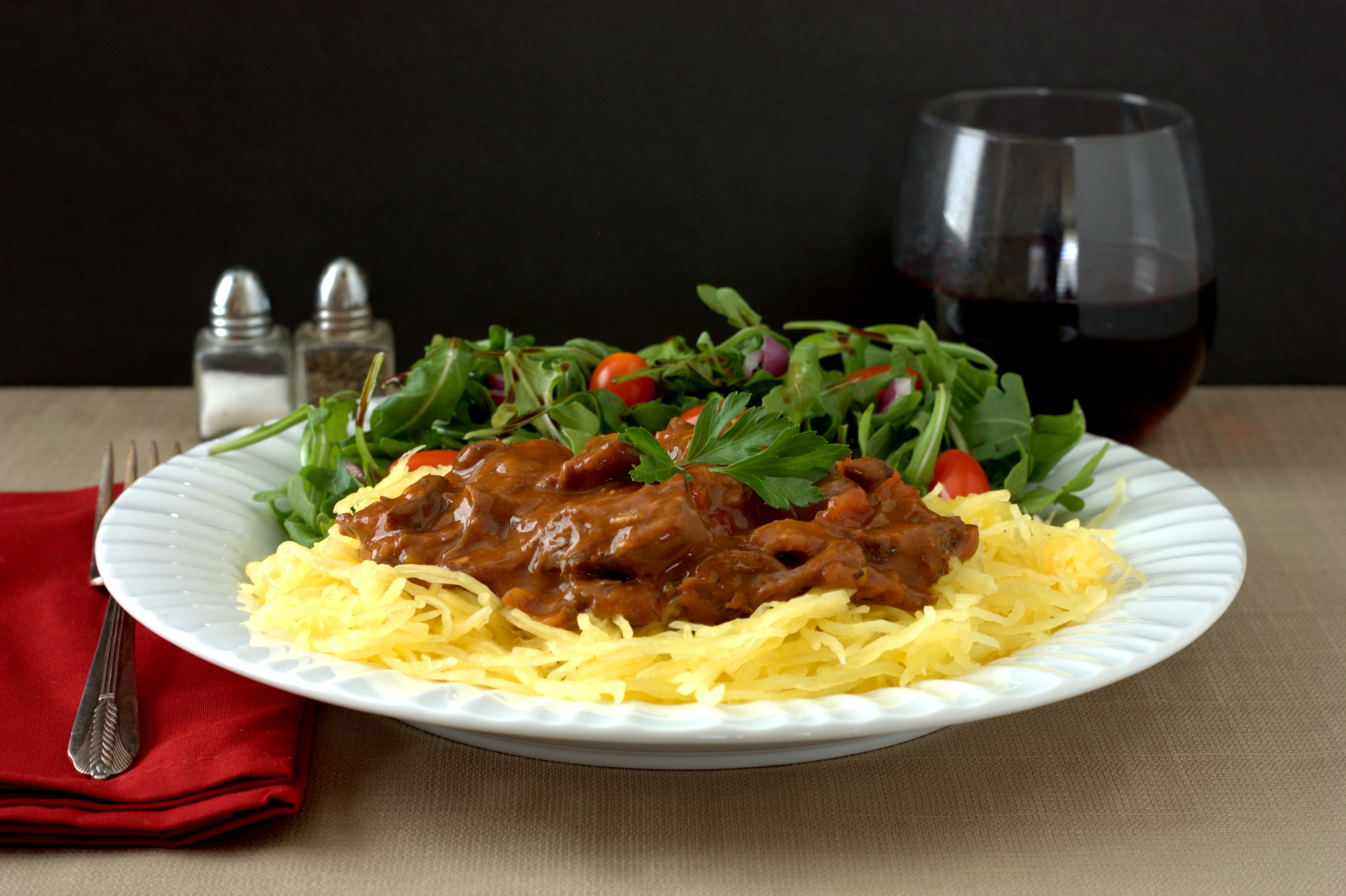 Short ribs are one of those ingredients that have been on my list to cook with for a long time.  I have recipes such as short rib lasagna saved in my must-try recipe stack since they sounds so decadent, so it was about time I started cooking with short ribs.
 Many recipes call for the bone-in short ribs, but I could only find boneless short ribs this week.  I also don't own a dutch oven (I know – gasp – a horror for a foodie) so I opted to create a slow cooker recipe, resulting in this Beef Short Rib Ragu.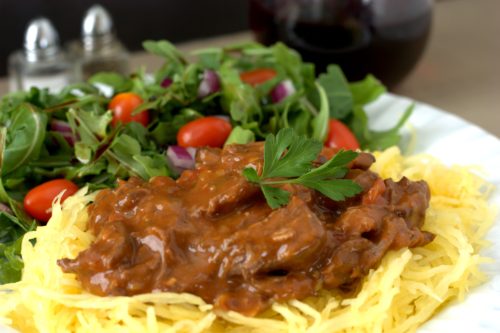 The shortribs get browned in a skillet and then transferred to the slow cooker.  To create a thick, and flavorful sauce I borrowed a technique from the America's Test Kitchen slow cooker pork roast.  Onions and tomato paste build flavor with a few minutes of cooking in a skillet, as does flour which gains a nutty taste and serves to thicken the sauce made of beef stock and wine. The beef turns tender after a few hours of cooking.
 Now the hard part is determining what to serve the ragu over.  Mashed Potatoes? Pasta?  This week I served it over a bed of spaghetti squash, which the whole family enjoyed.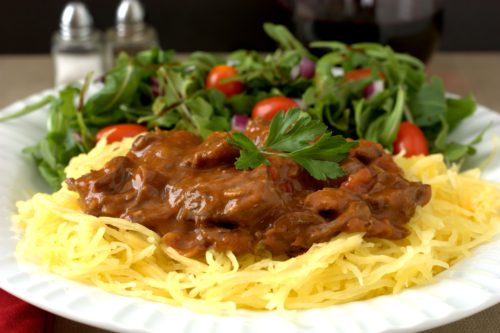 Boneless Beef Short Rib Ragu
 
1 pound boneless beef short ribs
1/2 teaspoon salt
½ teaspoon black pepper
1tablespoon olive oil
1 ½ cups diced yellow onions
1 tablespoon freshly minced garlic
1 tablespoon fresh thyme, removed from the stem
tablespoons tomato paste
1/4 cup flour
½ cup beef broth
1 cup pinot noir wine
One 14.5 ounce can stewed tomatoes, Italian style
Season the short ribs with the salt and pepper.  Add the oil to a 12-inch skillet and heat over high heat.  Once hot, add the short ribs and brown, 2 minutes per side.  Transfer the short ribs to the bottom of a 4-quart slow cooker. Return the skillet to the stove and reduce heat to medium. Add the onions, garlic, thyme, and tomato paste to the skillet and cook, stirring frequently, until onions are soft, about 5 minutes.  Add the flour and cook for one minute longer, stirring continually.  Slowly whisk in the broth and wine, until a smooth and thick sauce is formed and fond is removed from the bottom of the pan. Pour the sauce over the short ribs in the slow cooker.  Add the can of stewed tomatoes to the slow cooker.  Cover and cook on high for 5-6 hours. Shred the short ribs in the slow cooker and stir into the sauce; serve over mashed potatoes, pasta, or spaghetti squash.
(435)