Move over taco Tuesday, I have a new favorite, easy weeknight meal.  This Kevin's Thai Larb was greeted with praise this week.  If you aren't familiar with larb, it is a meat salad typical of Thai or Laotian cooking that is primarily a ground meat (chicken, beef, or  pork) that is seasoned with a bunch of fresh herbs, onions, and chilies. While authentic larb includes a ground rice, I have omitted this ingredient to keep the dish keto and paleo friendly.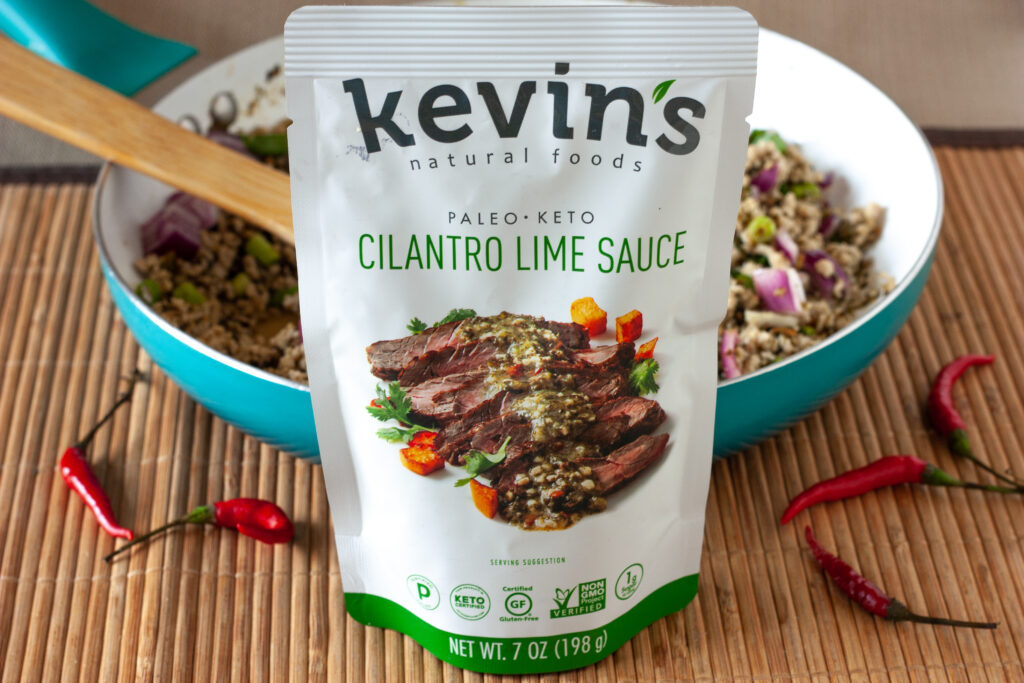 I used Kevin's Natural Foods Cilantro Lime Sauce as my main seasoning since it had so many of the flavors you would typically find in larb. Pulling together this one pot meal was so quick. Once the ground chicken is cooked, simply mix in the Kevin's Natural Foods Cilantro Lime Sauce, chopped red onion, green onion, and mint for a slightly spicy and fresh entrée. Serving the larb in lettuce cups adds to the fun of meal.
I'm grateful for the ability to participate in the Kevin's Natural Food challenge as I and my family have become hooked on these sauces! I will be sure to keep both Kevin's Natural Food Korean BBQ Sauce and Kevin's Natural Food Cilantro Lime Sauce on hand.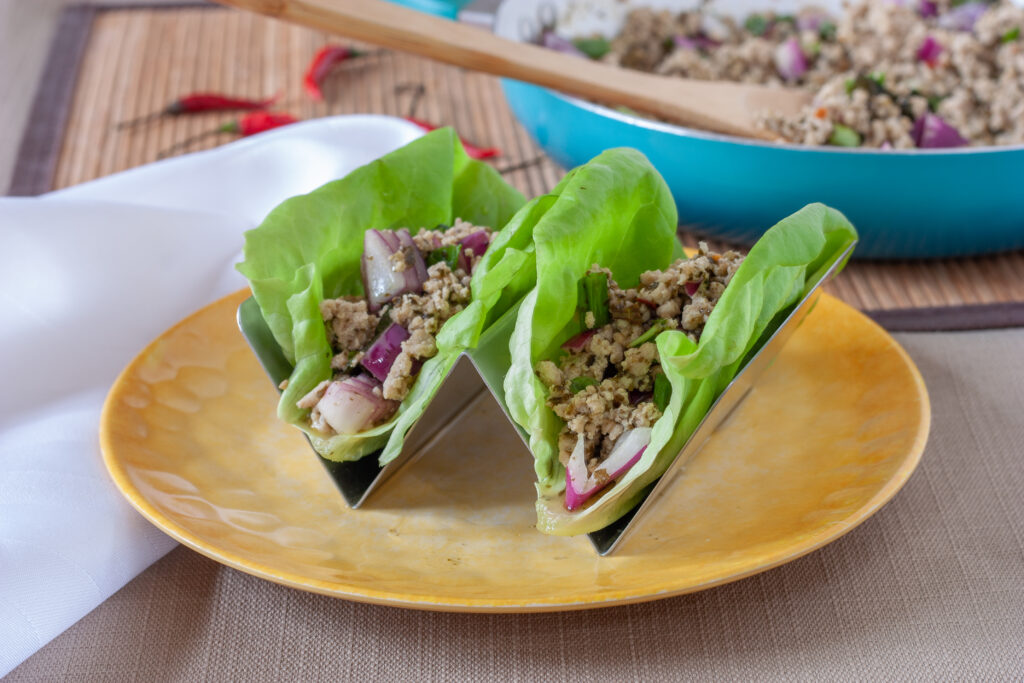 ---
You can find all of Kevin's Natural Food products at the following sites:
---
Kevin's Thai Larb
1 pound ground chicken
One, 7 ounce packet of Kevin's Natural Foods Cilantro Lime Sauce
1 cup chopped red onion
3 green onions, chopped
2 tablespoons chopped fresh mint
12 butter lettuce leaves, washed and patted dry
In a large skillet over medium -high heat, brown the ground chicken.  Once cooked through, drain excess liquid. Add the packet of Kevin's Natural Foods Cilantro Lime Sauce to the skillet and stir to coat.  Remove from the heat and stir in the red onion, green onions, and mint. To serve, scoop some of the larb into a butter lettuce leaf and eat.  Makes four servings (three lettuce servings of larb each).
(144)