Most twice baked sweet potato recipes mirror traditional Thanksgiving sweet potato casseroles. They are full of brown sugar, pecans, and sometimes marshmallow. Much like my Sweet Potato & Curry Corn Chowder, the recipe I am sharing today is a savory recipe, named Thai Twice Baked Sweet Potatoes. It probably is no surprise that this recipe features Kevin's Natural Foods Thai Coconut Sauce. The sauce is versatile and can easily be used to spice up a chicken dinner too. If you are looking to change up your sweet potato preparation, look no further!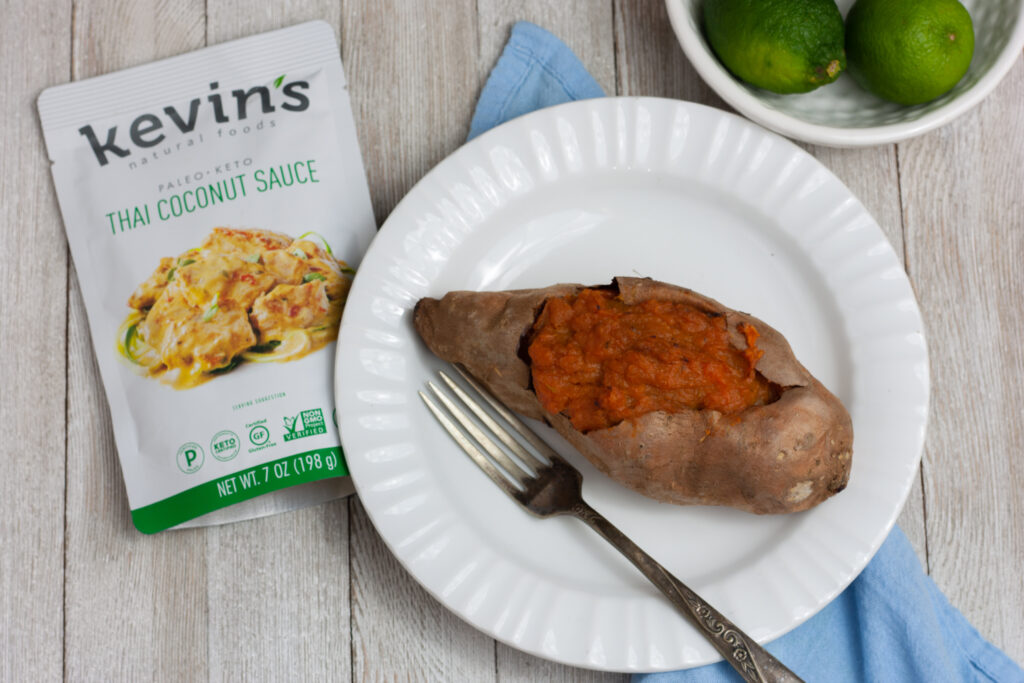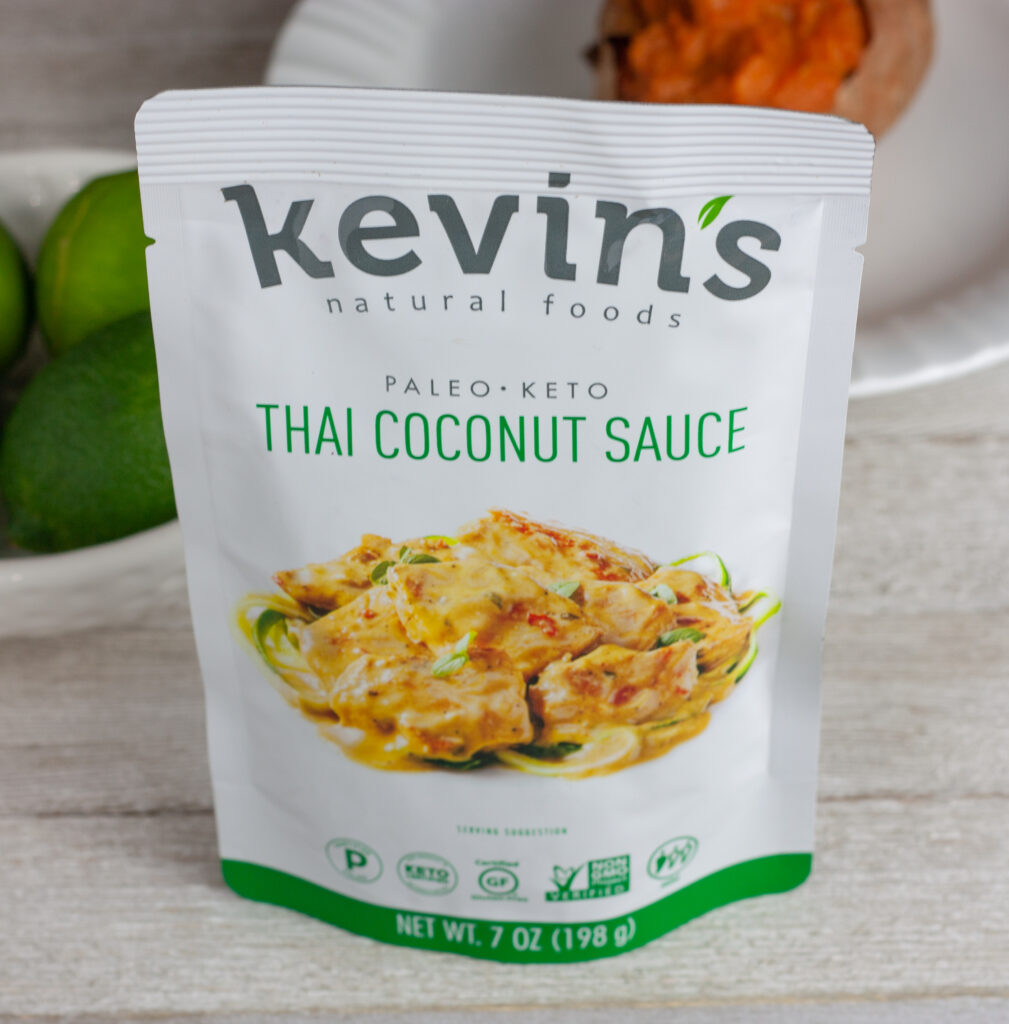 If you are interested in the other sauces and produces offered by Kevin's Natural Foods, check them out on their Facebook Page, Instagram, or Pinterest pages.
---
Thai Twice Baked Sweet Potatoes
4 large sweet potatoes
1 tablespoon avocado oil
1/3 cup diced shallot (1-2 shallots)
One, 7 ounce packet of Kevin's Natural Foods Thai Coconut Sauce
Preheat oven to 375 ºF. Place sweet potatoes on a large baking sheet and place in oven. Bake for 50-60 minutes or until soft. While the potatoes bake, heat the oil in a nonstick skillet over medium-high heat. Add the shallot and cook for 4-5 minutes, or until they begin to soften; set aside. When the potatoes are ready, remove from the oven and let cool enough to handle, then split potatoes on top and scoop out the insides leaving ¼ inch wall thickness of the sweet potato. Add the scooped out sweet potato to a medium size bowl, along with the cooked shallots and contents of the packet of Kevin's Natural Foods Thai Coconut Sauce. Put the mixture back into the 4 potato shells evenly and bake for an additional 15-20 minutes or until the tops just start to brown. Serve, makes four servings.
(132)