As I mentioned in my last post, this year has been about trying a bunch of new recipes in addition to recipe creation. I was thrilled when I was offered the opportunity to participate in the Kevin's Natural Foods recipe contest, which feature the delicious sauces the company has to offer. The first dish I'd like to debut is a Korean BBQ Meatloaf with Mashed Daikon to showcase Kevin's Natural Foods Korean BBQ Sauce.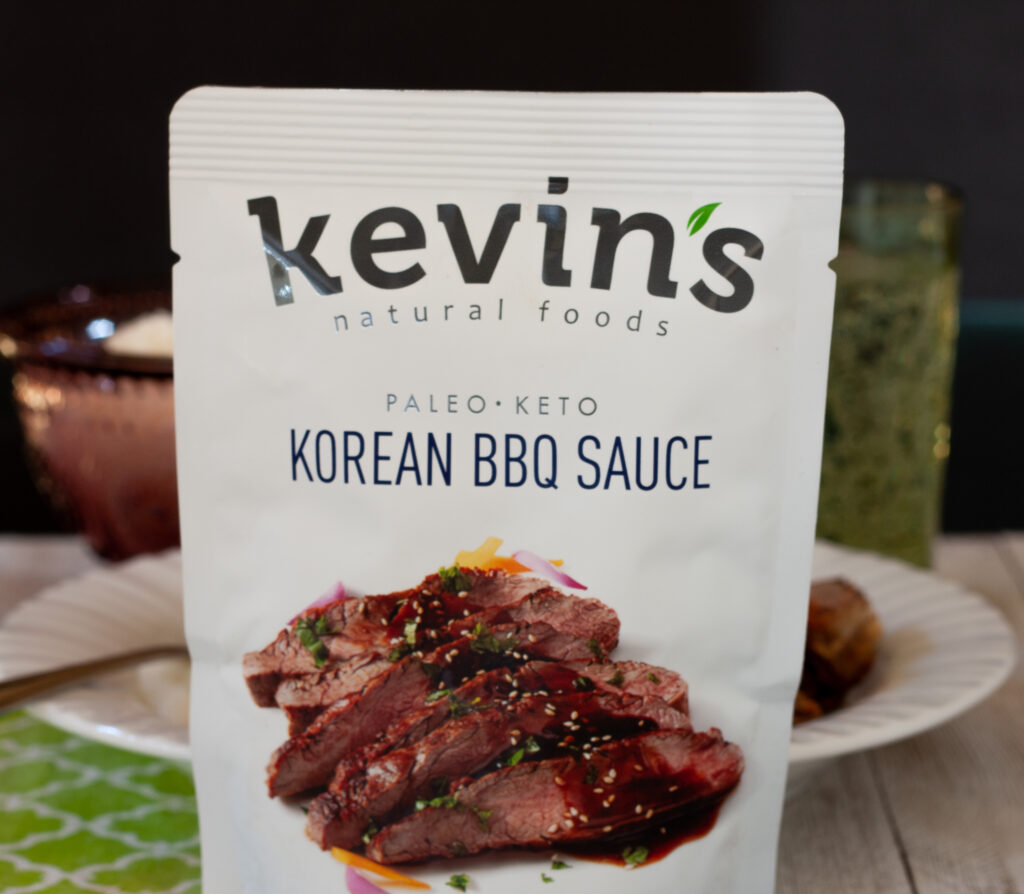 The first thing I have to say about these sauces is that they are fresh and delicious, on top of being paleo and keto friendly. In fact, the Kevin's Natural Foods Korean BBQ Sauce was the perfect amount of spice for my meatloaf, which was added along with some sautéed bok choy stems and matchstick carrots for a new take on a classic entrée.  To finish off the meatloaf each serving received a generous slathering of the sauce for real wow factor.  As a side for this Korean BBQ Meatloaf I served mashed daikon, keeping the meal paleo and keto friendly.  My entire family declared this dish a winner and I'm sure yours will too!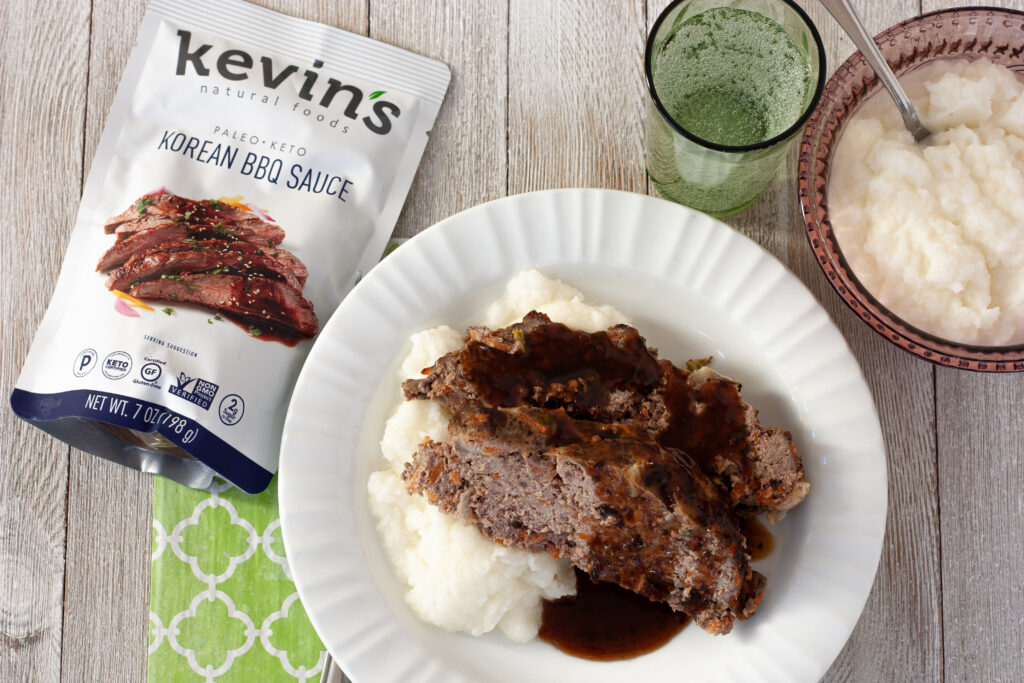 If you are interested in the other sauces and produces offered by Kevin's Natural Foods, check them out on their Facebook Page, Instagram, or Pinterest.
---
Korean BBQ Meatloaf with Mashed Daikon
3 baby bok choy
1 tablespoon avocado oil
4 ounces matchstick carrots
2 pounds ground beef
2 large eggs
Two 7 ounce bags of Kevin's Natural Food Korean BBQ sauce
2 pounds daikon radish
4 tablespoons ghee
Preheat oven to 400ºF. Wash the baby bok choy then chop the white stems, reserving the dark green leafs for another use if desired. Add the avocado oil to a nonstick skillet, then add the chopped bok choy and carrots. Saute the vegetables for 5 minutes and then transfer to a large bowl. Add the ground beef, eggs, and 4 tablespoons of the Kevin's Natural Food Korean BBQ sauce to the bowl and mix thoroughly. Prepare a baking sheet with avocado oil cooking spray, then form a loaf on it that is approximately 6 inches wide by 10 inches long. Bake for 45 minutes.
While the meatloaf bakes, peel the daikon and chop into 1-inch cubes. Place in a large pot and cover with water. Place the pot over medium high heat and bring the water to a boil. Boil the daikon for 20 minutes, or until it becomes tender. Drain the daikon and place in a food processor along with the ghee and process until smooth.
To serve, plate 1/4th of the mashed daikon and 1/4th of the cooked meatloaf on each of four plates.  Smother the meatloaf with the remaining Kevin's Natural Foods Korean BBQ Sauce and serve.
Note: if you are not familiar with ghee, it is a clarified butter
(322)