I have been on the hunt for fun ways to get my daughter to eat more protein in her lunch.
One of the cookbooks I have been using in my experiments is the "Muffin Tin Chef" by Matt Kadey. What I love about this cooking method is the mini servings, which are great for the short amount of time that elementary school kids have for lunch.
One of the recipes that struct my eye was the Microwave Quinoa Cakes – I had no idea that you could bake in the microwave using silicone! 2 ½ minutes to muffins? Yes please!  While I haven't found the perfect recipe to get my daughter to eat quinoa, I was able to adapt the cooking method to my own high protein Power Lunch Muffins. The trick was trying to find a taste good option with out a nut since their school is nut sensitive.
The dates and maple syrup add just enough sweetness to the Power Lunch Muffins, and the cinnamon and allspice keep them being bland. I'm happy that this quick recipe is a winner with the kids, and that their lunch bags come home empty.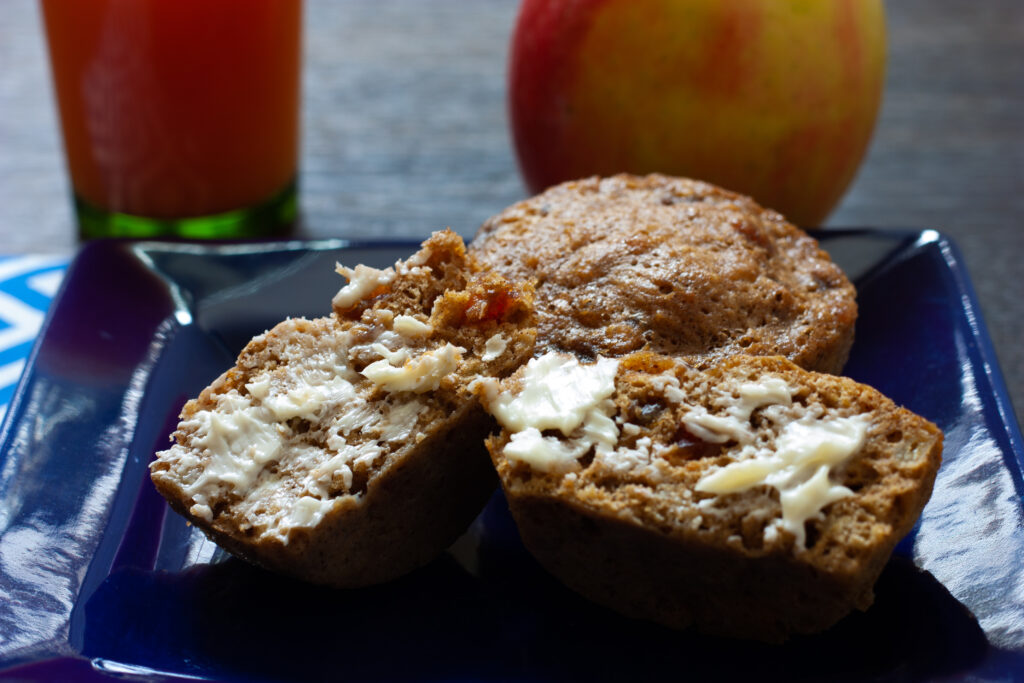 ---
Power Lunch Muffins
1 medium, ripe banana
½ cup chickpea flour
2 large eggs
3 tablespoons diced, dried dates
2 tablespoons pure maple syrup
1/2 teaspoon ground allspice
½ teaspoon Saigon cinnamon
½ teaspoon baking powder
1/2 teaspoon maple extract
In a large bowl, mash the banana.  Stir in the flour, eggs, dates, maple syrup, spices, baking powder, and extract. Divide the batter between 6 regular size silicone muffin cups.  Microwave on high power until set, about 2 ½ minutes (rotating throughout).  Let cool, then serve.
(92)