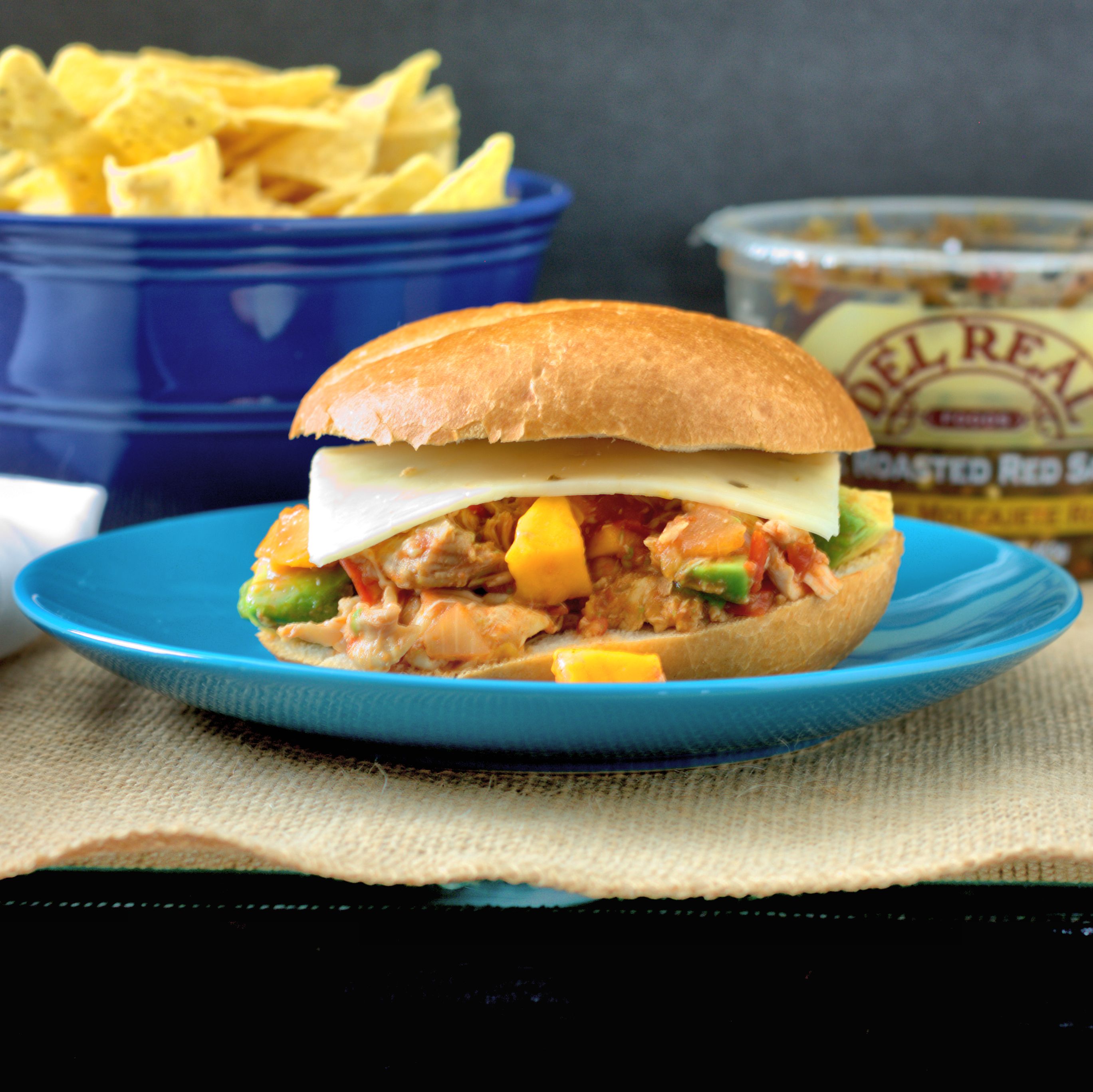 The Del Real recipe challenge deadline was extended a few days, so I took advantage of the extra time and created another entry.  I decided to try a unique version of a kid favorite classic – the sloppy joe.  Instead of the usual ground beef and tomato-based sauce, I used Del Real's Chipotle Chicken Tinga.  To create a sweet & spicy sandwich I stirred in a bit of avocado and mango and added a slice of pepper jack cheese to each sandwich.  The mix-ins also helped to tame the spiciness of the chipotle for the younger crowd.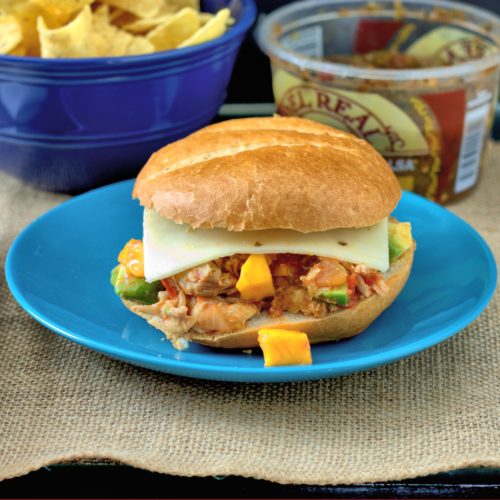 I have really enjoyed trying the different flavors of ready-to-eat products Del Real offers.  While I didn't have time to finish creating a third recipe with their shredded beef, I was impressed with the flavor as it tasted as if I had ordered it in a restaurant.
The contest has netted quite a few tasty looking recipes – you can view and vote for your favorite on the Del Real Contest website!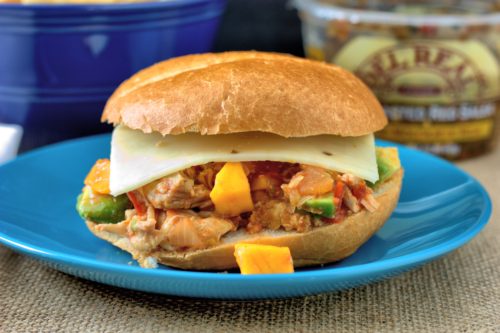 ---
Chicken Tinga Sloppy Joes
16 ounce package Del Real Chipotle Chicken Tinga
½ cup diced yellow mango
1 Hass avocado, peeled and diced
4 good quality hamburger buns, split
Four, 0.75 ounce pepper jack cheese slices
Heat Del Real Chipotle Chicken Tinga in microwave according to package directions.  Add to a large bowl and shred large pieces of chicken.  Add the mango and avocado to the chicken and stir to combine.  Evenly place the chicken mixture on the bottom slices (cut side up) of all four buns.  Add one slice of pepper jack cheese on top of each mound of chicken, then top each sandwich with the top half of the bun (cut side down) and serve.
(364)