With Mother's Day and my birthday in such close proximity, I was in the mood to make a cake, and a Pistachio Cake was just what I wanted for my celebration.  Like many young ladies, one of the gifts I received for my wedding shower was a collage of recipes from my closest friends and family.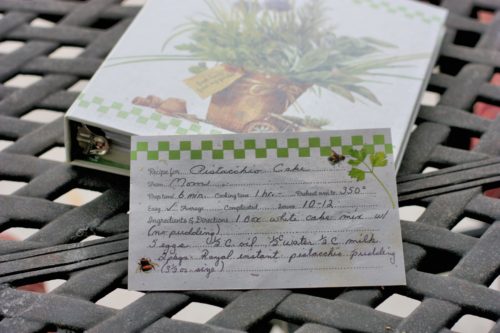 The recipe my mother-in-law added to the collection was the Pistachio Cake she typically makes around the holidays, since it is a favorite of my husband.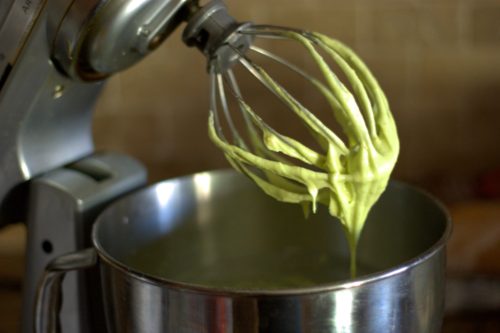 We both love the cake, but I have not made it for a few years with our more recent mostly-gluten-free diet.  The advent of more gluten-free friendly fare such as the Pillsbury Gluten Free box cake mix, means that I couldn't resist making the treasured recipe this week.  I substituted the gluten free yellow cake mix for the white cake mix in my Mother-in-law's recipe with success.  We managed to eat the entire cake in under 30 hours in my house (by a family of 4 – no judging), which should signify it's success. If you google Pistachio Cake, you will find multiple links with the same recipe, but my heirloom recipe doubles the pudding quantity and changes the water/oil ratio to water/oil/milk.  I'll just put in my plug for the recipe below since it is well tested at both sea level and high altitude AND with gluten-free box mixes.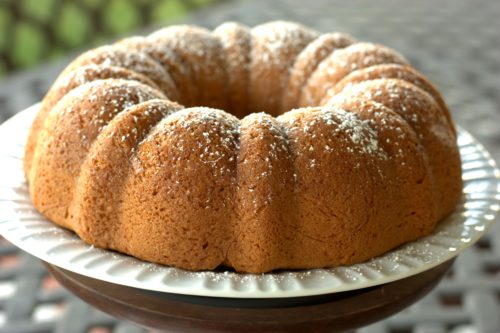 While semi-home made recipes aren't my typical fare, I sometimes can't resist the simplicity, nostalgia, and satisfying taste.  What handed down recipes can't you resist?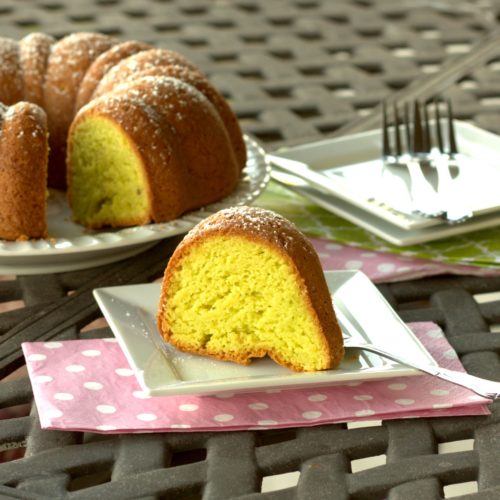 ---
Pistachio Cake
1 box white or yellow cake mix
5 eggs
2 (two) 3.4oz box pistachio instant pudding mix
½ cup vegetable oil
½ cup water
½ cup milk
Powdered sugar
Heat oven to 350°F.
Mix all ingredients except for powdered sugar using a standing mixer until blended.
Pour into greased Bundt pan and bake 50 to 60 minutes or until toothpick inserted near center comes out clean. Cool cake in pan 10 minutes. Loosen cake from sides of pan and invert cake onto wire rack; gently remove pan. Cool cake completely.
Sprinkle with powdered sugar just before serving.
(534)