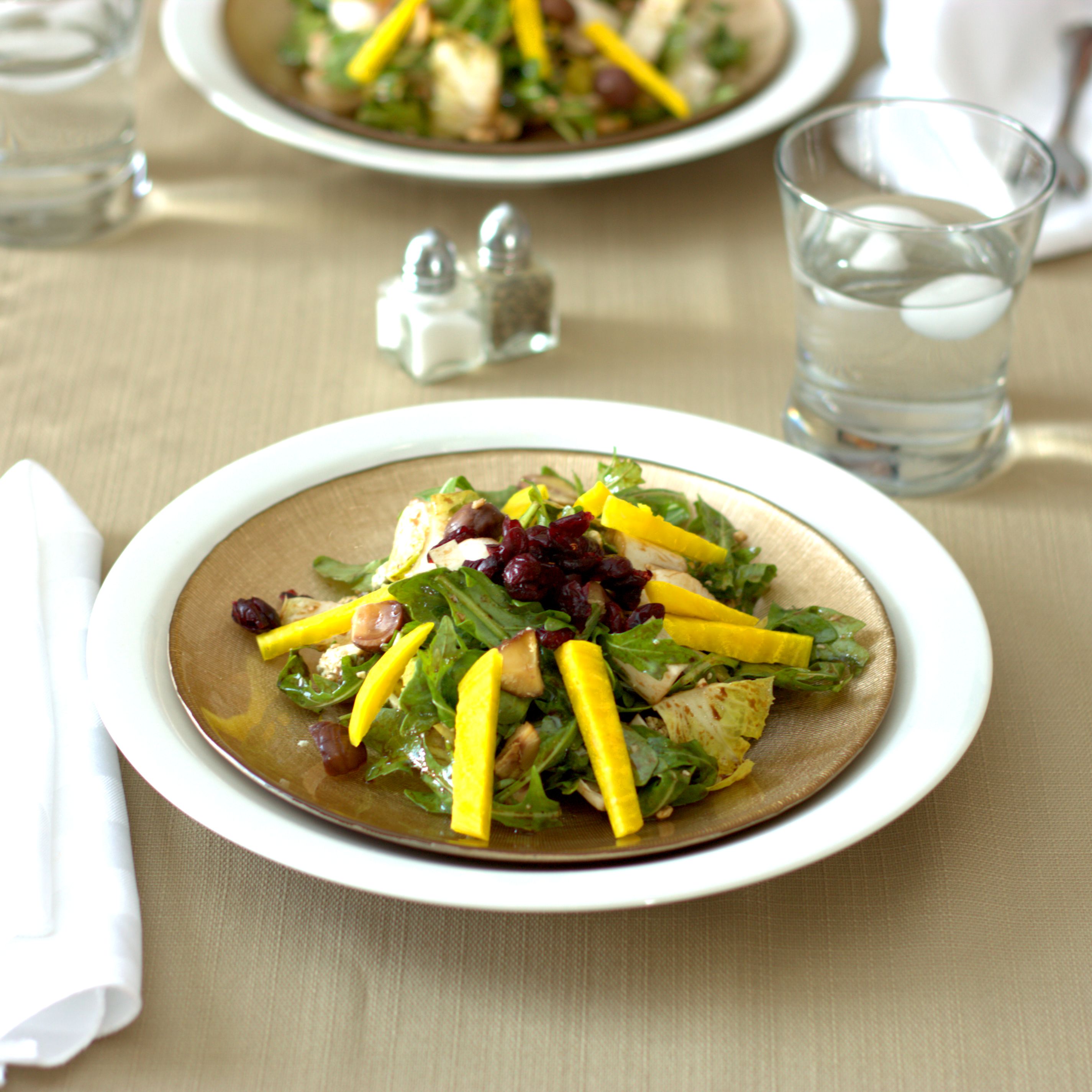 "Chestnuts roasting over an open fire . . ." croons a popular Christmas tune. Roasting chestnuts is often associated with the holiday season, however I have found the task tedious and more work than it is worth to taste the tender treat. That is why I was thrilled to find the whole roasted and peeled chestnuts from Blanchard & Blanchard at the grocery store.
Chestnuts, unlike other nuts, are actually low in fat while still providing a good source of both fiber and protein. They are also a good source of vitamin C and provide almost as much potassium as a banana in ½ cup of chestnuts. One of the ways I have enjoyed them this year is in my Christmas Chestnut Salad.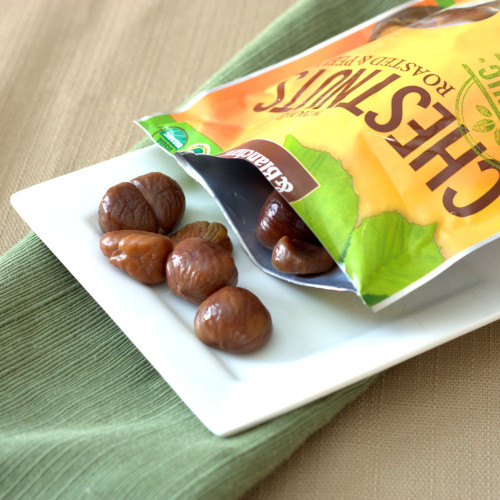 In my opinion a celebratory holiday dinner isn't complete without a festive starter salad. For this recipe I started with a blend of arugula and endive, dressed with a balsamic vinaigrette, and then topped the greenery with blue cheese, dried cranberries, chestnuts and golden beets.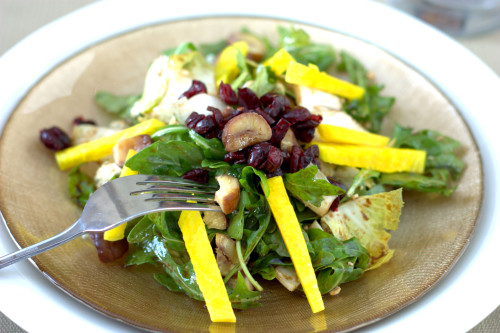 The resulting Christmas Chestnut Salad is a vibrant starter with well-balanced flavors. I also love that it sneaks in a serving of in-season root vegetable!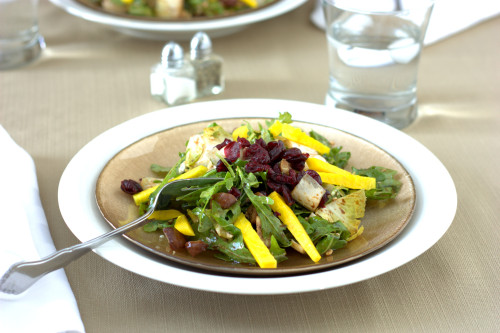 ---
Christmas Chestnut Salad
¼ cup olive oil
1/4 cup balsamic vinegar
1 T white sugar
½ teaspoon salt
4 cups arugula
4 cups chopped Belgian endive
1 cup crumbled blue cheese
½ cup dried cranberries
½ cup whole roasted and peeled chestnuts, chopped
1 cup sliced golden beets
Make the dressing by pouring the oil, vinegar, sugar, and salt in a small container and mixing until well blended; set aside. Place the arugula, endive, and blue cheese in a large bowl, then pour the salad dressing over the salad mixture and stir to coat and mix the leaves. Divide the dressed leaves between four salad plates. Evenly top the four plates with the dried cranberries, chestnuts, and sliced beets. Serve immediately (makes 4 servings).
(726)