Cranberry sauce is usually a staple at a Thanksgiving meal. The bigger debate around this popular side dish is typically canned, jellied version vs. homemade, whole berry cranberry sauce. While I like both, I really enjoy the flavor variety you can add to homemade sauce. Plus it is super easy.
For this year's meal I wanted to add a second type of berry. I chose blackberry since it also goes well with poultry. In addition to blackberry, I added a hint of hibiscus and orange zest (which I cut in larger chunks rather than finely grating the peel), resulting in a very ruby colored and delicious Blackberry-Hibiscus Cranberry Sauce.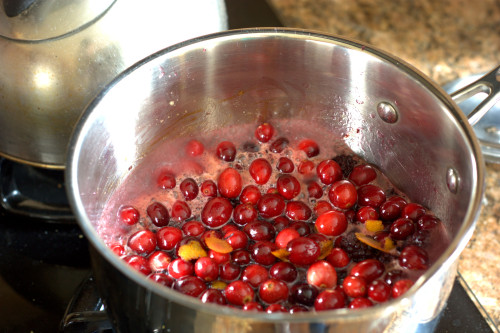 The exotic flavored cranberry sauce has been a fun treat to enjoy all week, both as a sauce for my turkey and stirred into my morning parfait.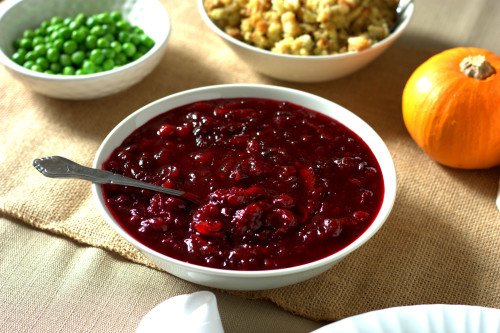 Even if you are a lover of the canned variety, I encourage you to give this cranberry sauce recipe a try!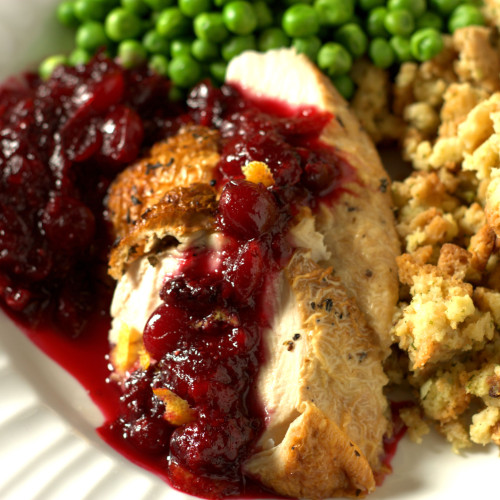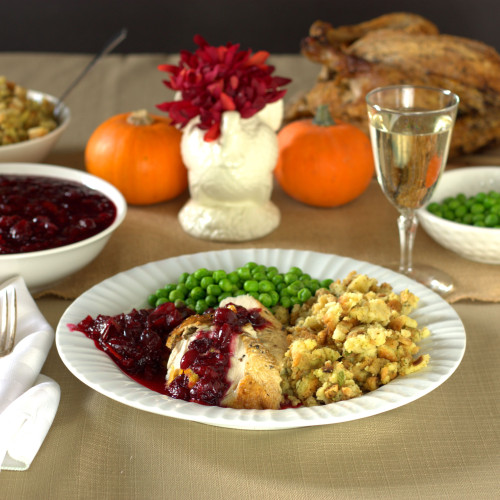 ---
Blackberry-Hibiscus Cranberry Sauce
1 cup white granulated sugar
1 cup pulp-free orange juice
½ lb frozen blackberries, thawed (~1 cup)
3 cups fresh cranberries (wrinkled berries removed)
1 tablespoon dried hibiscus
Zest of one orange
Place all of the ingredients in a large sauce pan and bring to a boil. Reduce heat and simmer for 15-20 minutes or until the cranberries skin begin to burst and sauce thickens. Remove from the heat and transfer to a bowl. Let cool, then store in the refrigerator until ready to serve.
(585)