I started collecting recipes long before I actually had the opportunity to get in the kitchen everyday and tinker. One of my early acquisitions was my grandma's Joy of Cooking Cookbook. An odd momento for an 18 year-old to keep, but at the time it seemed such a true representation of her and the love-infused meals she created. As I turned to this trusted book once again for a favorite recipe, I realized what a perfect keepsake it is.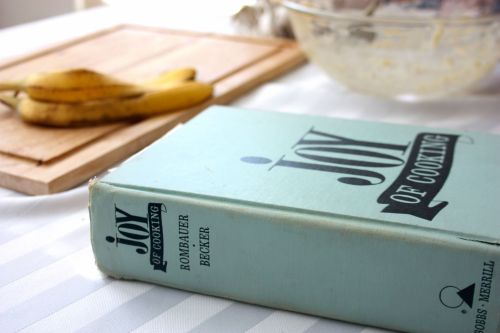 I have kept all of her book markers that were in the volume, which are both place holders and reflective of her character. For example, the place markers include:
An Easter Card with the verse " He is Risen" (Matt 28:6) on the front, a representation of her faith that she expressed daily.
Scratch paper with shopping lists and recipes. Much like my grandma (and very unlike my age) I write down my shopping list and recipe interests as they hit me, often on scratch paper in my vicinity.
The start of a letter to a "dear friend" – who was this friend? Did they share her passion for cooking? What made her start the letter in the midst of cooking? Questions I'll never answer, but interesting none-the-less.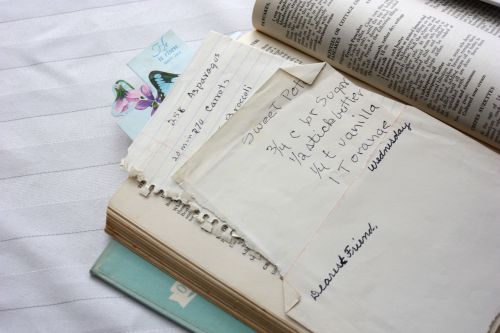 One of the recipes I make often from this cookbook is the quick banana bread. There is nothing fancy about the banana bread, just flour, shortening, banana, sugar, egg, and baking powder.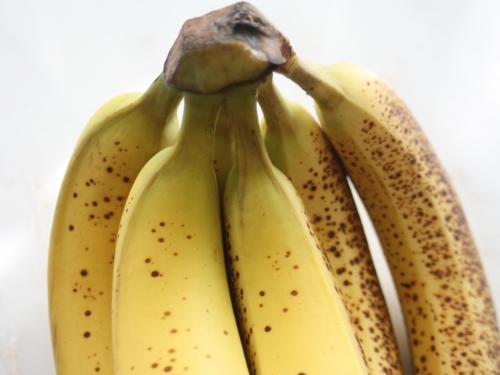 While I would generally use bananas that were more ripe than the photos show, my 3 year-old heard me mention that I wanted to make banana bread. This means that I heard her ask every half hour, "Are we were going to make banana bread?" until we did, regardless if the bananas were that perfect shade.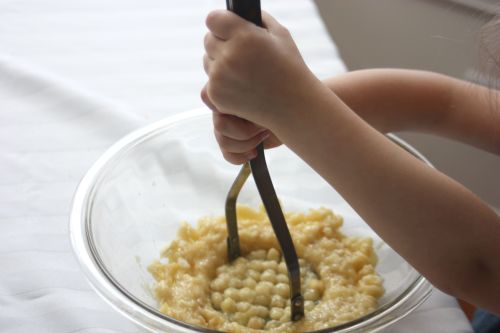 We mashed, mixed, filled the pan, and finally baked our loaf . . .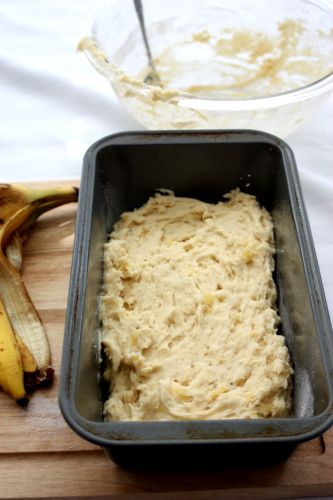 achieving a lovely golden crust, and buttery inside.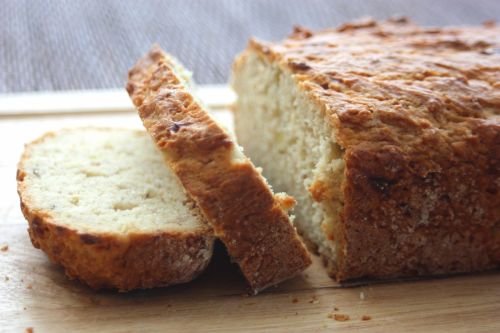 The motivation to make banana bread was actually tied more to my kitchen experiments. I am sure you have heard of the "Elvis Presley Sandwich", which is a fried banana, peanut butter, and bacon sandwich. Honestly, the idea of the sandwich falls in a gray area for me – it is either going to be surprisingly tasty or absolutely unpalatable. My cheater version is to make banana bread and make what I am calling Elvis Presley Frosting.
The frosting is a sweet-savory concoction of peanut butter, powdered sugar, milk, and bacon. Much to my surprise, it actually tastes good!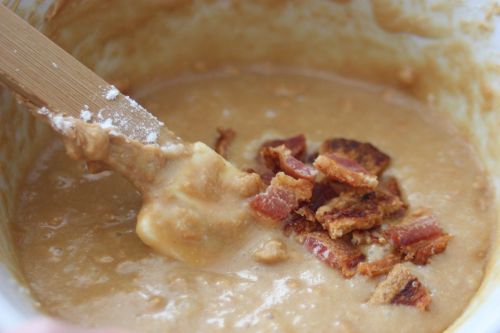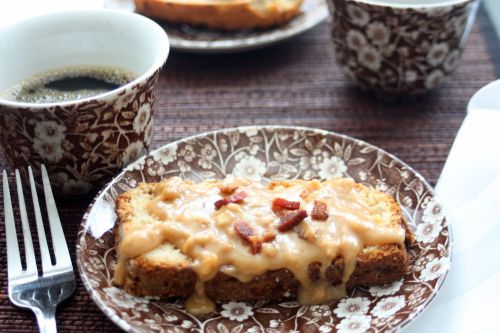 ---
Elvis Presley Frosting
½ cup crunchy peanut butter
1 1/3 cup powdered sugar
¼ cup original flavor almond milk
4 slices applewood smoked bacon, cooked crisp and cooled
Stir together the peanut butter, sugar, and almond milk until smooth. Crumble the bacon and stir into the peanut butter frosting.  Serve on top of thick slices of banana bread.
(1215)