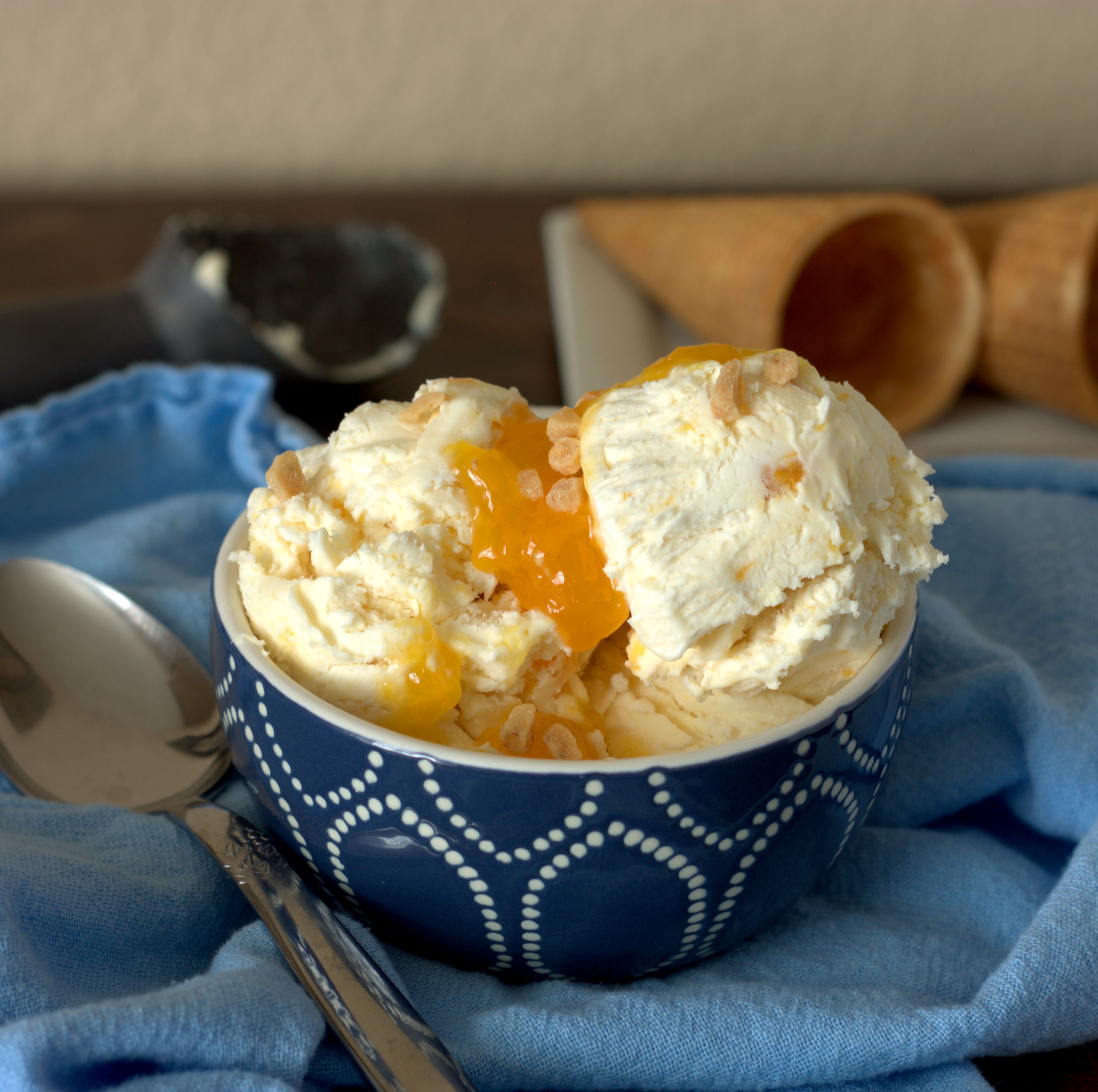 Over the last few months I have seen a couple mentions of no churn ice cream, which is ice cream that does not require an ice cream maker. Since my freezer is currently packed such that I couldn't fit the bowl of my ice cream maker in between the other frozen foods I was intrigued. I used the no churn recipe from Wisconsin Cheese Talk, swapping out only the fruit mix-ins in their recipe for a peach preserve I am currently enjoying.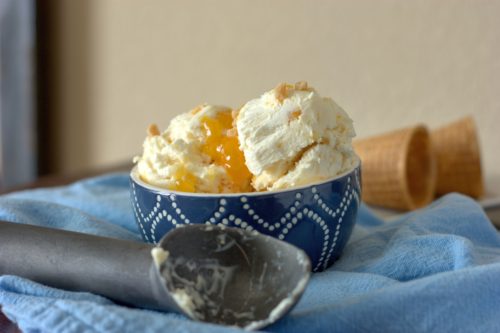 Instead of the custard base of a typical ice cream, this no churn variety uses whipped cream as the base, with added creaminess from mascarpone cheese. The texture is just as smooth as the churn-type ice cream and the flavor was a hit with my test audience (OK, my husband). The prep was so simple that anyone could make this ice cream. If I am in a time crunch but craving a frozen treat, this no churn ice cream will be at the top of my list of recipes to make!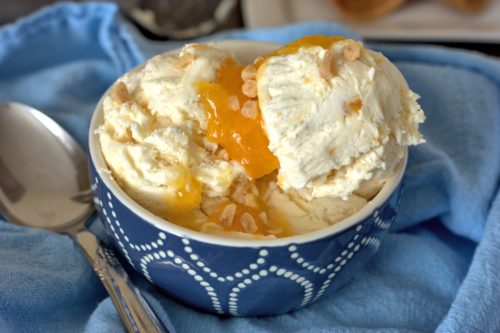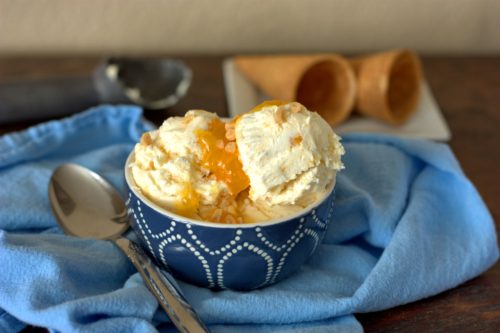 ---
No Churn Ice Cream
8 ounces mascarpone cheese
1 cup sweetened condensed milk
2 cups heavy cream
2 teaspoons vanilla
1/8 teaspoon salt
1 cup peach, mango, orange preserves or other favorite fruit preserves
Place mascarpone and sweetened condensed milk in bowl of stand mixer fitted with whisk attachment (or use hand-held electric mixer); whip until smooth and combined. Add heavy cream, vanilla and salt. Whip until stiff peaks form. Stir in preserves leaving orange streaks to create a swirl effect. Spoon ice cream into ice cream pint or plastic food storage container; cover and freeze 6 hours or overnight.
(769)