Sometimes my recipe tinkering comes about because I am trying to create a copycat version of a dish we had at a restaurant. Today's recipe is one such occasion. For our honeymoon, my husband and I went to Hawaii. One of our favorite things on that trip was the coconut syrup that was served with waffles at many of our breakfasts. My husband insisted I learn how to recreate the syrup, I'm sure so that he could envision he was sitting under palm trees whenever he ate breakfast. When we returned, I did research and recreate the syrup using coconut extract and corn syrup.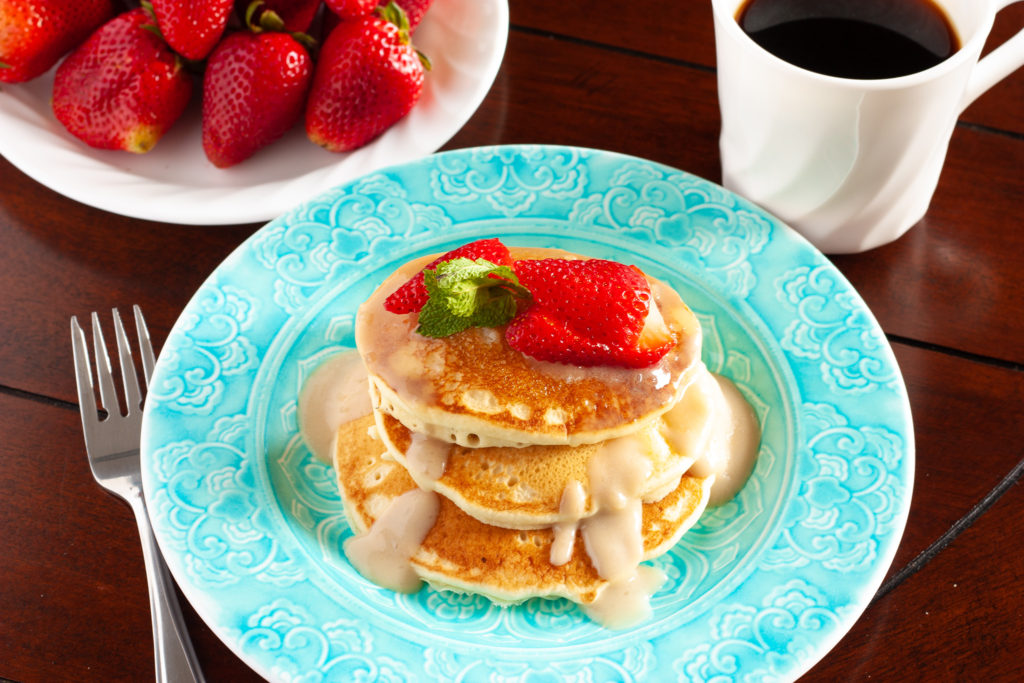 Now that I am a more seasoned cook, I wanted to update my recipe so that I could eliminate the corn syrup.  I don't know why I didn't do so years ago, but starting from coconut milk is just as easy.  With just three ingredients – coconut milk, brown sugar, and corn starch – you can create a vacation worthy topping for your waffles or pancakes.  My husband loved this version of coconut syrup just as much as the first time we tried it.  I guess I will be making it more often!
---
Coconut Syrup
14 ounce can of coconut milk
6 tablespoons brown sugar
Add the ingredients to a medium sized sauce pan and blend together the ingredients until there are no corn starch clumps. Simmer over medium heat for about 20 minutes, or until the sauce to thickens (it should coat the back of a spoon). Cool before serving; store left overs in refrigerator.
(104)