In the May issue of Better Homes & Gardens there was a method of cooking chicken that intrigued me – baking chicken starting from a cold oven.  The magazine article was adamant that the result was perfectly cooked, tender chicken.  Since I am currently living in an apartment without a grill, I thought I would give it a try.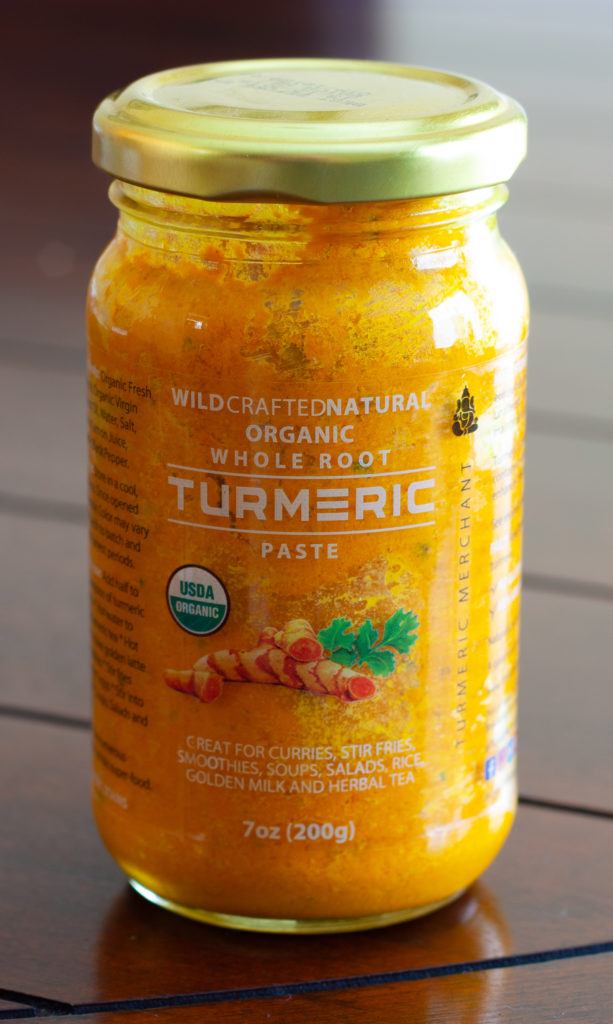 Rather than try one of the seasoning blends discussed in the magazine, I concocted my own blend.  A few weeks earlier I had bought jarred turmeric in a local store on an impulse and have been waiting to use it.  One of my favorite recipes for chicken involves turmeric ( from Steve Raichlen's book Planet Barbecue,  Chicken Brochette in the Style of Fez), so it was a natural starting point for  my seasoning.  For my Parsley & Turmeric Chicken, I added a bit of Mrs. Dash Table Blend, salt, pepper, and cream to make my coating. A quick dunk in the coating and my chicken was ready for the cold-oven test.
Sure enough, my chicken was ready in 30 minutes and was amazingly tender (though I do recommend testing based on final temperature since ovens vary).  I will most certainly use this baking method again.  I highly recommend that you give it a try!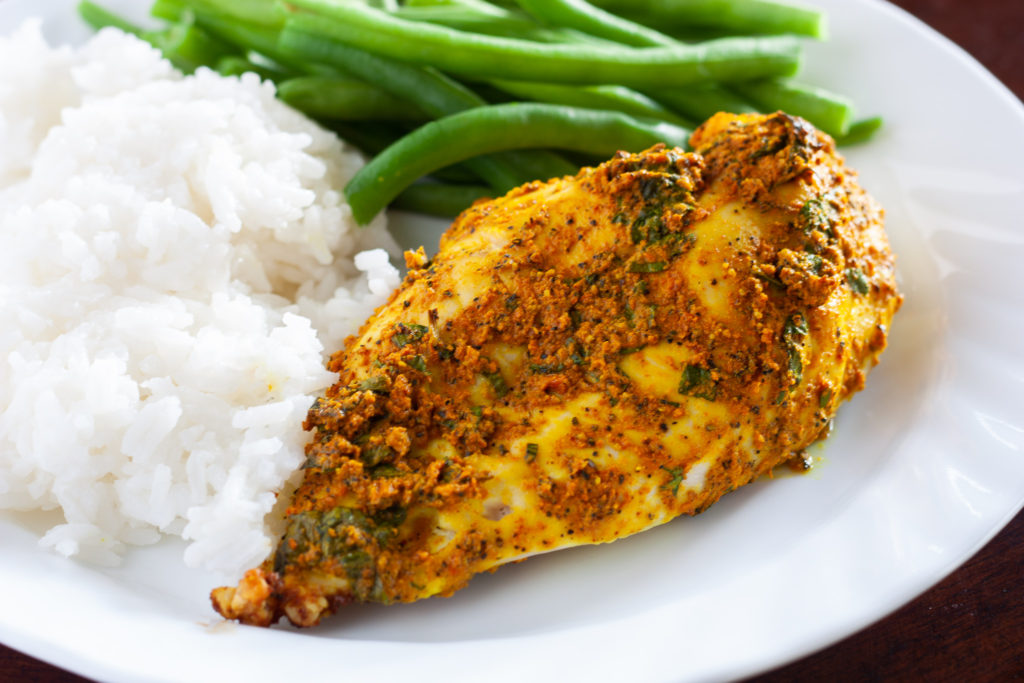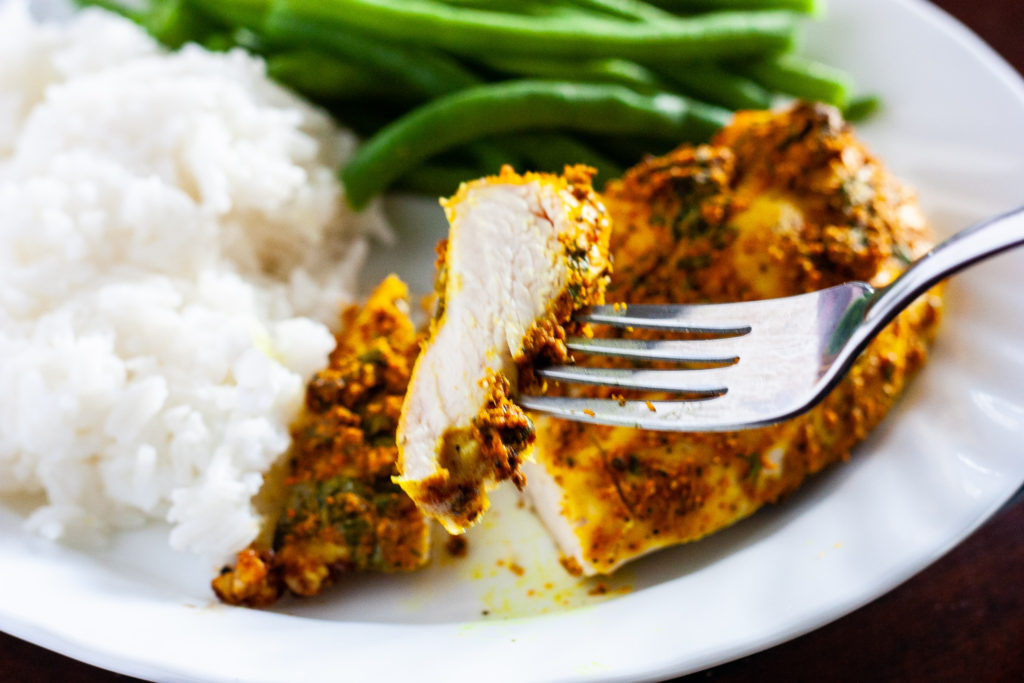 ---
Parsley & Turmeric Chicken
2 tablespoons turmeric paste
1 teaspoon Mrs. Dash Table Blend
1 teaspoon salt
1 teaspoon black pepper
3 tablespoons minced fresh flat leaf parsley
1 teaspoon vegetable oil
1 tablespoon half and half
1 1/2 pounds boneless skinless chicken
In a large glass bowl, mix together the first 7 ingredients.   Coat a glass baking dish with non-stick cooking spray, then coat the chicken with the turmeric sauce and place in the baking dish.  Place the baking dish in a cold oven. Heat the oven to 450 °F and bake the chicken for 30 minutes or until the chicken reaches an internal temperature of 165 °F.
Note: Turmeric stains (it is what makes mustard yellow!). This includes metal baking sheets, so a glass baking dish is recommended.
(134)