If you often get bored with the typical dinner sides of rice and potatoes, then you will like trying this ancient grain as much as I did. Farro is a hulled wheat that provides a good source of fiber, protein, and magnesium among other nutrients. When cooked, it has a chewy texture and a nutty flavor. I used it to create a Farro and Mixed Berries Salad that was both refreshing and delicious.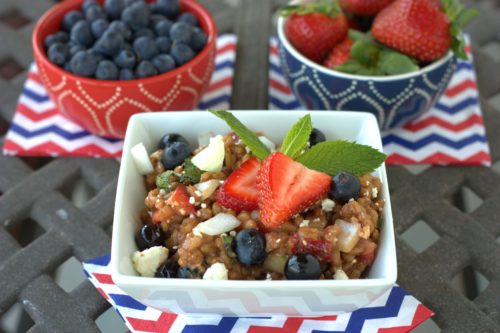 I also thought it would be a fun side dish for 4th of July parties by mixing in a bit of red, white, and blue through my add ins. The strawberries and blueberries add a pop of color and just the right amount of sweetness, whereas the onions and feta add enough savory balance. Who knows, the unique grain might also serve as a great conversation starter during your meal!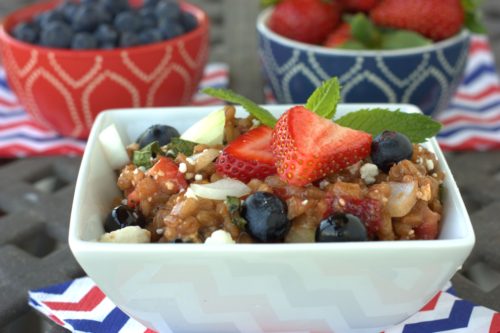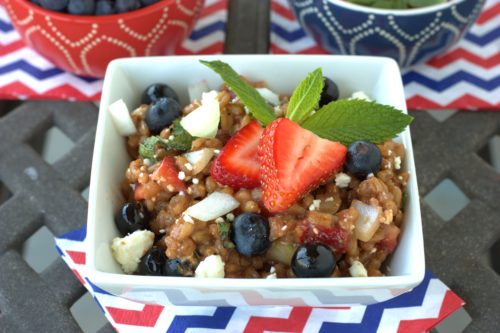 ---
Farro and Mixed Berries Salad
1 cup farro
2 ounces balsamic vinegar
2 ounce olive oil
¼ teaspoon salt
¼ teaspoon pepper
½ teaspoon ground mustard
1 tablespoon honey
½ cup chopped strawberries
½ cup blueberries
½ cup diced white onion
½ cup crumbled feta
1 tablespoon chopped mint
Rinse the farro, then add to a large pot with 3 cups of water. Bring to a boil, then reduce heat and simmer for 30 minutes then drain and add to a large bowl. In a separate small bowl, stir together the vinegar, oil, salt, pepper, mustard and honey. Pour over the farro and stir to coat. Add in the strawberries, blueberries, onion, feta, and mint and stir to combine. Refrigerate until ready to serve.
(314)