I had mentioned that I went a little bit nuts with the purchase of exotic fruits a few weeks ago. This is my third, and final exotic fruits post for a while. The feature of today's post is cape gooseberries. The gooseberries of my childhood were of the green variety, which grew in my grandmother's backyard. I had never see orange gooseberries that resembled tomatillos in packaging, meaning a paper thin husk that surrounds the fruit.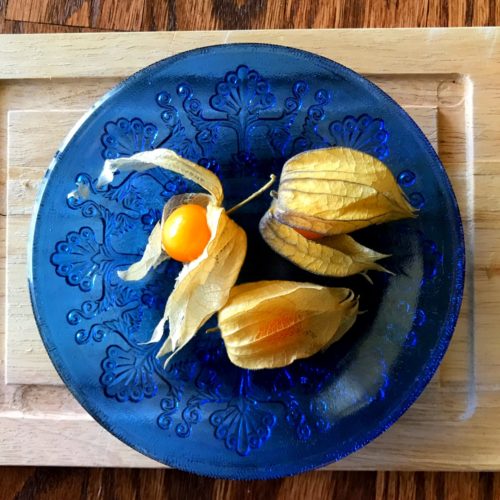 Cape gooseberries, which are also referred to as ground cherries, have a unique and hard to describe flavor. It is a combination of a bunch of sweet and tart fruits rolled into one, such that I can only suggest you give it a try to see what I mean.
To showcase the flavor I chose to make a simple salsa. I mixed diced cape gooseberries with red onion, green onion, lime juice, and honey, which served as a topping for roasted chicken.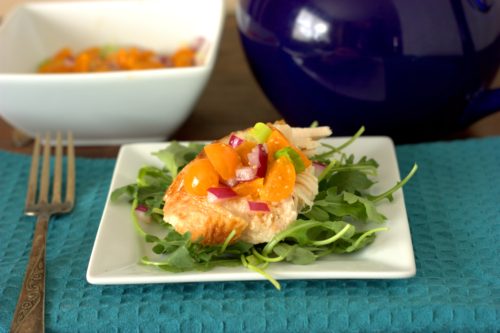 OK, so cape gooseberries might be hard to find, but I still like trying new things. What unique fruit do you want to recommend?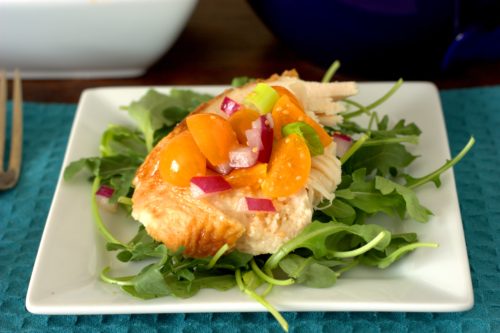 ---
Gooseberry Salsa
20 cape gooseberries, quartered (~3-4 ounces)
2 tablespoons diced red onions
2 tablespoons diced green onions
1 tablespoon lime juice
1 tablespoon honey
Mix together the gooseberries, red onion, green onion, lime juice, and honey.  Stir to combine and refrigerate until ready to serve.
(1090)