Trusted go-to meal. Comfort food. A super tasty dinnertime feast. Would you believe that I am talking about meatloaf?  That's right, I said meatloaf.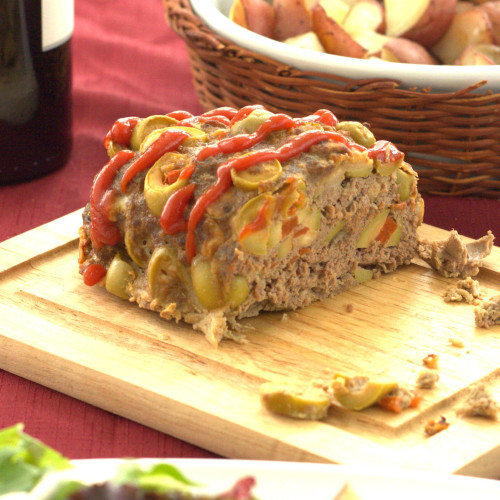 I know there are many who would argue with me and say meatloaf is not a household favorite, but I would have to firmly inform them that they are wrong.  The haven't tried either of my meatloafs, one of which is a frequent enjoyed in my house. My Green Olive Meatloaf is a staple meal, and has developed out of a re-creation attempt on my part.
Shortly after moving to Colorado, an old friend of my husband invited us over for dinner.  He made his version of meatloaf which included green olives.  I thought it was such a unique and flavorful addition that I just had to try my own.
First, I actually searched for a good, basic meatloaf recipe. After some online digging I settled on a recipe entitled The Perfect Meatloaf on Southernfood.com.  The recipe makes quite a large loaf, so I have trimmed it back to half the size. I have also kept the saltines as the filler, but replaced the sautéed onions with a generous amount of chopped, green olives.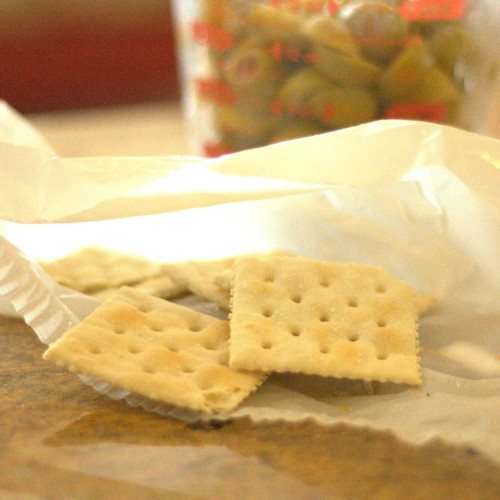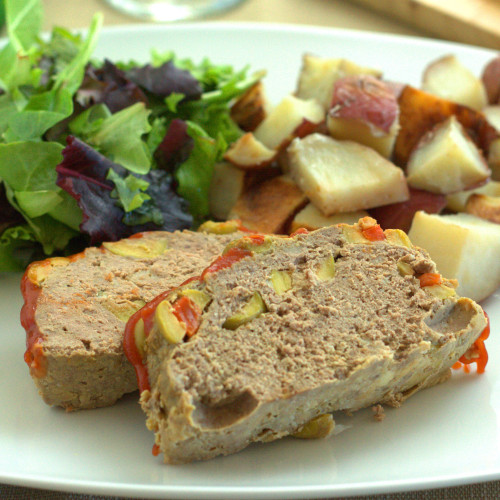 I have even gotten rave reviews from extended family, who have not broken from their favorite ground turkey meatloaf in years.  See, it pays to try new things!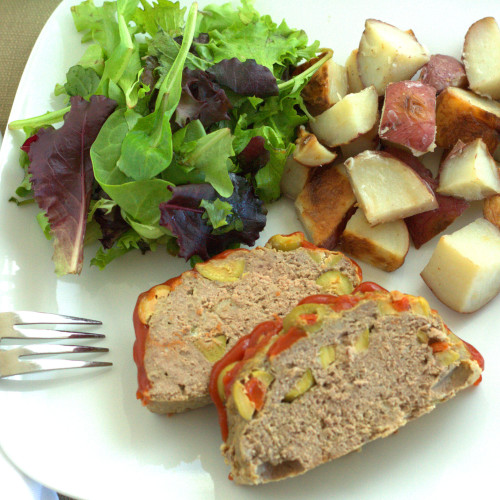 ---
Green Olive Meatloaf
1 lb ground beef
1 large egg
1/2 teaspoon salt
1/4 teaspoon ground black pepper
2 teaspoons Dijon mustard
2 teaspoons Worcestershire sauce
8 saltine crackers, crushed
1 ½ cups chopped green olives
Heat oven to 375 °F. Add meat to a large bowl along with the egg, salt, pepper, mustard, Worcestershire sauce, crackers, and olives. Using your hands, mix the ingredients together until well mixed. With wet hands, pat mixture into a 9×5-inch loaf shape on a foil lined and non-stick spray coated baking sheet. Bake until crisp on top and cooked through, about 1 hour. Cool slightly and serve with ketchup.
(5562)