A few years back, a good friend of mine brought a house warming gift when she visited me at my new home. It was a simple gift, but perfect in selection, since she new I loved to tinker in the kitchen and try new things.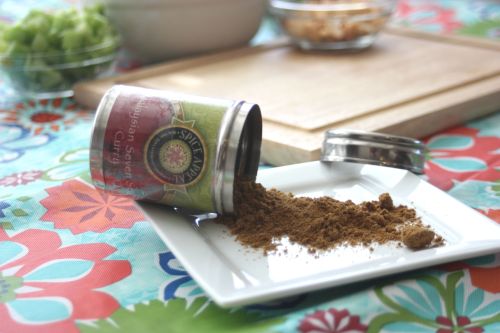 It was a jar of Malaysian Seven Seas Curry made by Spice Appeal, which she found at a craft and specialty food event. I absolutely LOVE the flavor, and often put it in my chicken or tuna salad, which I thought I would share today.
The contents of the little jar have long been gone, but I managed to snag two industrial sized jars of it online to make sure I never run out again. Weighing in at a pound a piece, my replacement jars will make a ton of Malaysian Curry Tuna Sandwiches.
For this spicy sandwich, I like to mix in celery, grapes, green onions, and cashews,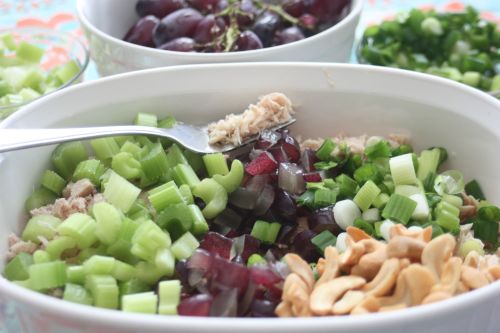 Along with mayonnaise and a generous amount of the curry.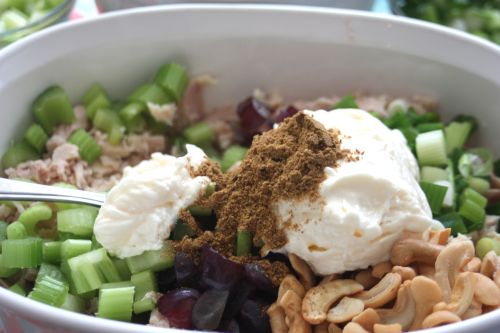 You might think the grapes are an odd addition, but they add a nice sweet compliment to the heat of the curry.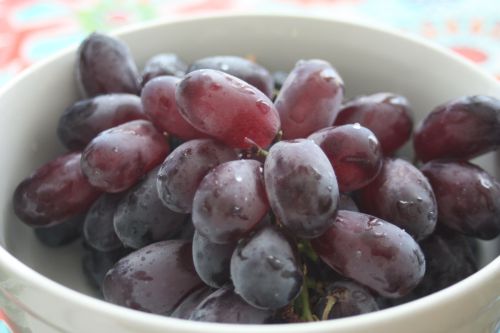 Once it is stirred together it gets served in pita pockets, and then you let your family rave about your delicious lunch.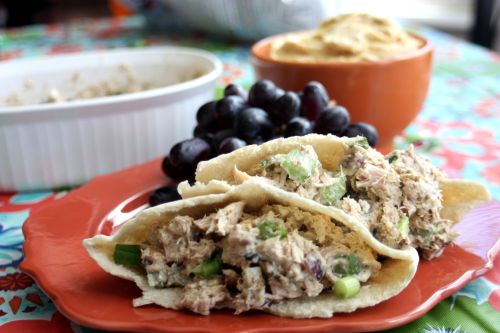 Can't wait to try it? Stop on by – once you taste it I'm sure you will run out to find some for your spice collection!
---
Malaysian Curry Tuna Sandwich
(2) 7 oz. Cans of tuna packed in water, drained
1/3 cup cashew halves
½ cup diced red seedless grapes
½ cup diced celery
2 green onions, diced
¾ cup mayonnaise
2 tablespoons Malaysian Seven Seas Curry
4 Pita pockets, cut in half and opened to make 8 pockets
In a large bowl, mix together the tuna, cashews, grapes, celery, green onions, mayonnaise, and curry. Stir until well combined and them evenly stuff the pita pockets. Serve immediately.
(968)