I know, I know, chia seed pudding is an "in" thing right now, but have you tried it? It is definitely worth the hype, since it has the trifecta of great taste, easy prep, and good-for-you benefits.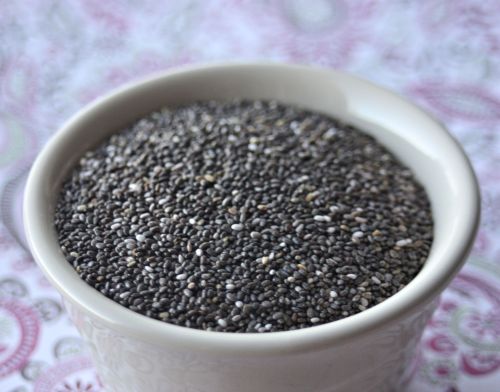 Chia seeds are a power house of nutrition, with a high fiber content, protein, calcium, and omega-3 fatty acids. One of the other amazing attributes of chia seeds is their hydrophilic tendency – they can hold on the order of 10 times their weight in fluid! This fact means I can turn a few simple ingredients, such as almond milk, cappuccino powder, and chia seeds into a pudding once the chia seeds expand and form a gel.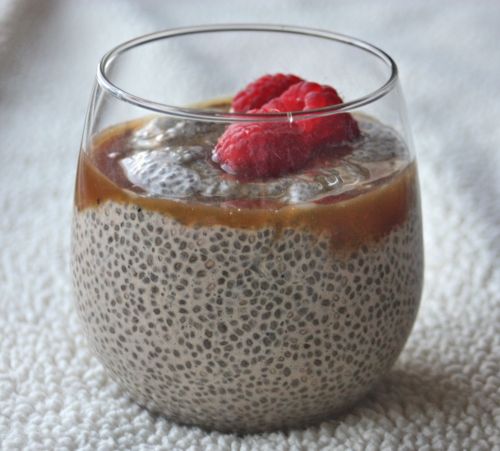 I added a bit of extra flavor with some caramel sauce and raspberries. Eating this for breakfast makes me feel like I am cheating and eating dessert, but I can't think of any better way to get the nutrient boost mentioned above.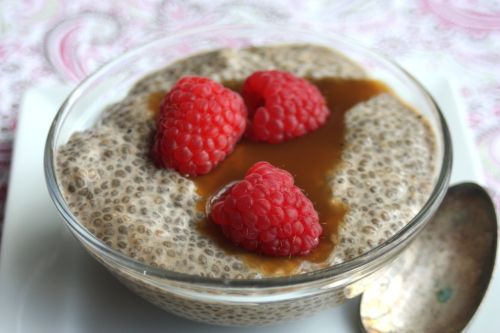 OK, I agree, having the raspberries sit in a pool of caramel probably doesn't count as a "healthy" breakfast, but it sure is tasty!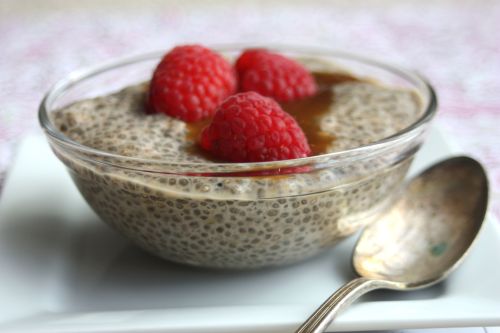 ---
Cappuccino Chia Seed Pudding
6 tablespoons powdered French vanilla cappuccino mix
2 cups original flavor almond milk
1/2 cup chia seeds
caramel topping
Stir the French vanilla cappuccino mix into the almond milk until smooth. Stir in the chia seeds and refrigerate for at least one hour. When ready to serve, evenly divide between four small bowls and top with caramel sauce. If desired, serve with fresh berries.
(1549)