Ah, the perils of a food blogger. Sometimes a recipe sounds better in your head, and when you try to execute the idea, it is quickly derailed. Point in case – my ninja panini.
Since Ninjas are trained in the art of stealth, I thought it would be a clever name for a sandwich that snuck in some broccoli. What better way to add some extra veggies to your kids diet, all the while fooling them with a fun name?
I started with some chopped up broccoli, diced ham, cream cheese, and shredded cheddar cheese, and stirred them all together to make a filling.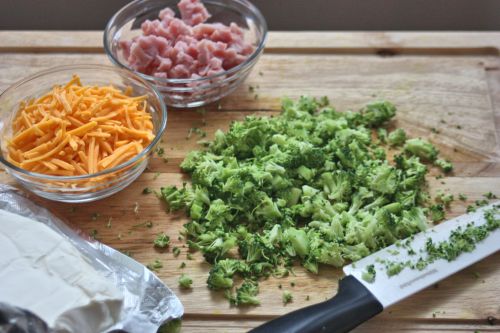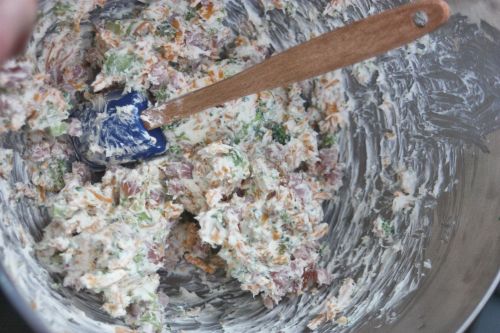 I brushed the outside of my bread slices with butter, split my broccoli-cheese filling between four slices of the bread (butter side down) and spread the filling. I topped the sandwiches with the remaining slices of bread and then grilled them in my indoor, double-sided grill ( alternatively, you can use a panini press or two heavy skillets).
The result was a golden, crunchy on the outside and deliciously gooey in the inside sandwich. I loved it, but unfortunately the kids were not fooled and didn't eat much of it. I have actually seen them eat more broccoli serve raw AND without a dip.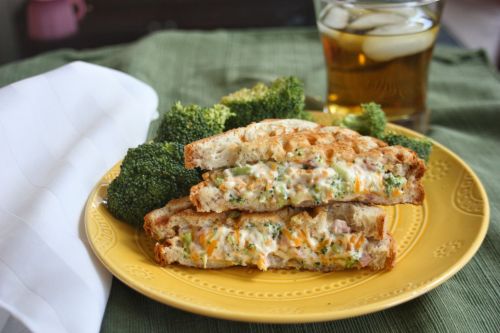 The second disappointment was that the other element behind the name – the shape of the sandwich – was also a fail. I had wanted to use my ninja cookie cutters to shape the sandwiches. The cookie cutters aren't sharp enough and the sandwich the wrong consistency, meaning I was left with more of a blob than a ninja.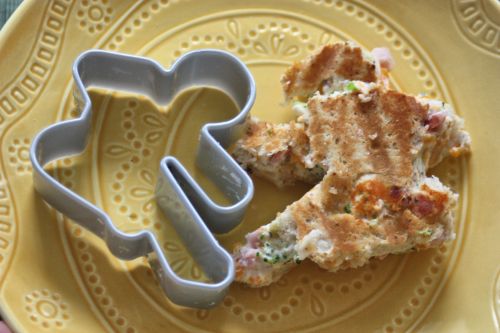 Oh well. Failures are just as important to the crafting of culinary skills as successes!
---
Ninja Panini
8 oz cream cheese, softened
1 cup shredded cheddar cheese
½ cup diced broccoli
½ cup diced ham
8 slices of bread
2 tablespoons butter, melted
Preheat a panini press.
Place the cream cheese, cheddar cheese, broccoli, and ham in the bowl of a large mixer. Using the paddle attachment, mix the cheese, broccol, and ham until a uniform spread is formed.
Lightly butter one side of each piece of bread. Turn four pieces of bread bread butter side down and evenly divide the cheese spread between the four slices, smearing it in an even layer. Top with the remaining slices of bread, butter side up. Grill the sandwiches in the panini press for 2 minutes each, or until the bread is golden and the cheese is melted. Remove the sandwiches (makes 4) and serve immediately.
(1469)