Last weekend I enjoyed a special, Mother's Day treat. I managed to get away for a gal's only trip to Napa with my mom and sister.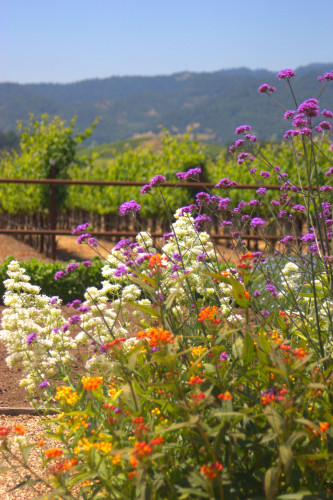 It was a much needed break, and the trip was the perfect blend of relaxation, girl's time, and food & wine touring. The grapes were just beginning to flower at this time of year, yet it was still beautiful to weave through the valley, enjoy the farms/wineries, meet interesting people, and learn a bit about the history of wine making.
Food is just as big of a part of the Napa valley as the popular libation. While we did dine at highly recommended eateries, the morning breakfast bar at our hotel was also a must every day.
The morning spread turned out to be an assortment of fresh baked mini-loaves, made to order waffles, other typical continental fair, and an oatmeal bar. It was the oatmeal bar that surprised us, and the owner's recommendation of stirring in goat cheese and dates that won me over.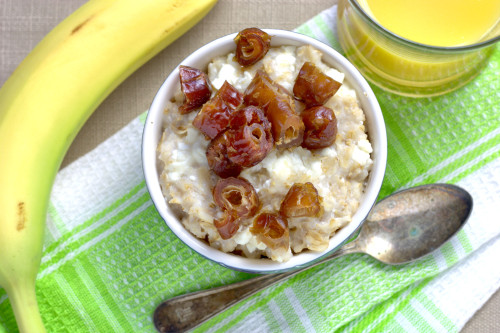 The goat cheese melts right into oatmeal and adds a savory touch to balance the sweetness of the dates (and a dash of brown sugar).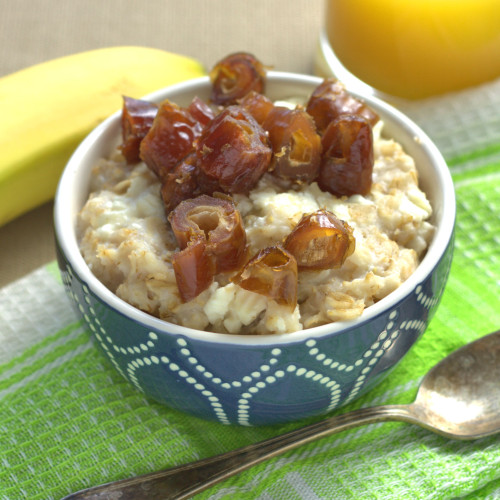 If goat cheese is a bit of a stretch for you, perhaps one of the other provided stir-ins would be more your style – maybe the chocolate covered raisins? My thought is that if adding one of your favorite toppings (including chocolate) is going to help you eat the oh-so-good-for-you oatmeal, you might as well try it!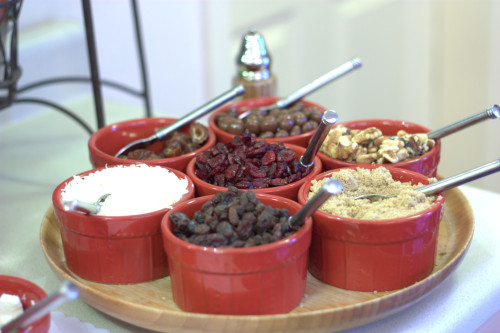 ---
Oatmeal with Goat Cheese & Dates
½ cup dry old fashioned oats
1 cup water
¼ cup goat cheese
1 teaspoon brown sugar
5 pitted dates, chopped
Combine oats and water in a microwave safe bowl and microwave on high for 2 ½ minutes (alternatively, you can make the oatmeal on the stovetop by boiling the water, stirring in the oats and cooking for 5 minutes). Remove from the microwave and stir in the goat cheese until the cheese begins to melt, then stir in the brown sugar. Top with the dates and serve. Makes 1 serving.
Note: At the hotel they boiled the water, cooked the oats for 30 minutes and then kept them warm in a crock pot.
(797)