Two months in to the school year and my daughter is bored with lunches. To spice up her lunch box AND do something fun for Halloween, I decided to make an easy Spooky Sandwich.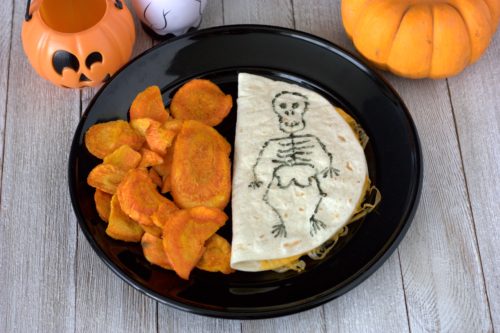 I bought a set of food markers (I found mine at Walmart, but a craft store would also be a good source) to decorate some lunch items. It is best to draw on a more solid surface, such as royal icing, or in this case a tortilla. Soft items like bread or oily/crumbly items don't work well.
I drew skeletons onto one half of the tortilla before filling them with cheese to make quesadillas. I also drew on sandwich rolls, just make sure to roll the sandwich first so that you don't hide some of the image.
This is such an easy way to bring a smile to your kiddos face without much effort. Every now and then I plan on surprising my daughter with flowers or faces on her sandwiches!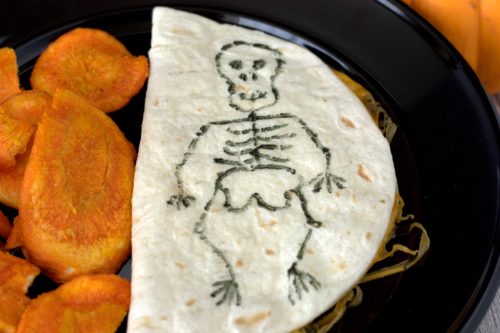 ---
Spooky Sandwiches
Food markers
Flour tortillas
Shredded cheddar cheese or cheese slices and lunch meat
Use food marker to draw on tortilla, then build quesadilla (or sandwich), and serve.
(187)