This week, one of the books my daughter brought home for reading homework was Stone Soup. If you have never read the book, the story is about an impoverished town that comes together to share the small amounts of food they have to create a large and scrumptious kettle of soup. Reading about a "little bit of meat, a little bit of beans, and a little bit of carrots" got me thinking that a hearty soup was just the ticket for this weekend. Not only would I get to use the last bit of kale from my garden, but it also would give me a vehicle to get more beans into the kid's diet.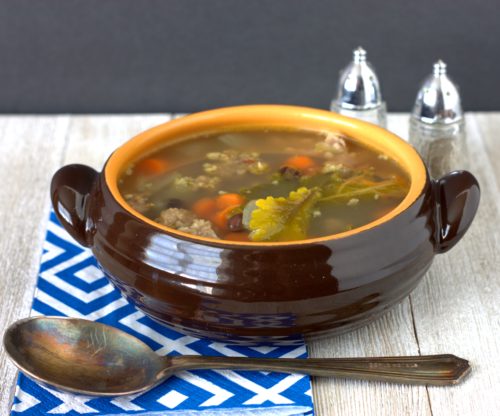 I chose mild Italian sausage as my "little bit of meat" since it would add a lot of flavor. I rounded out the soup with kale, black beans, carrots, onions, and chicken broth. The soup was delicious without being too heavy. The kids thought it was a fun way to bring the book to life. Stone soup never tasted so good!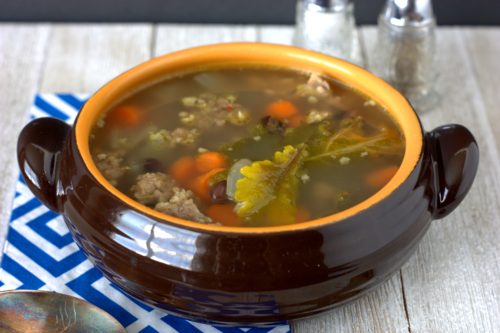 ---
Sausage and Kale Soup
1 lb mild Italian sausage, without casing
12 cups chicken stock
1 cup diced carrots
1 cup diced yellow onions
3 cups kale
One 15 ounce can or black beans, drained
Add the sausage to a large pot and brown and crumble over medium heat. When the sausage is cooked through, add the stock, carrots, and onions. Bring to a boil and add the kale and black beans. Cook for until the kale is wilted, then serve. Refrigerate any leftovers.
(120)