I know it has been a while since my last post, though I hope you can forgive me.  The process of starting a new job and getting settled in a new home is quite the undertaking!  I am hoping that in the coming months I can get back to more regular blogging.
As we ease into the last few weeks of October, the weather is finally starting to feel like fall here in Kansas.  While many gravitate to all things pumpkin spice latte when there is a hint of cool air, I think of apple cider.  I love the smell and taste of the rich juice.  Since cider is so sweet already, it makes a simple breakfast of Cider Steel Cut Oats really easy.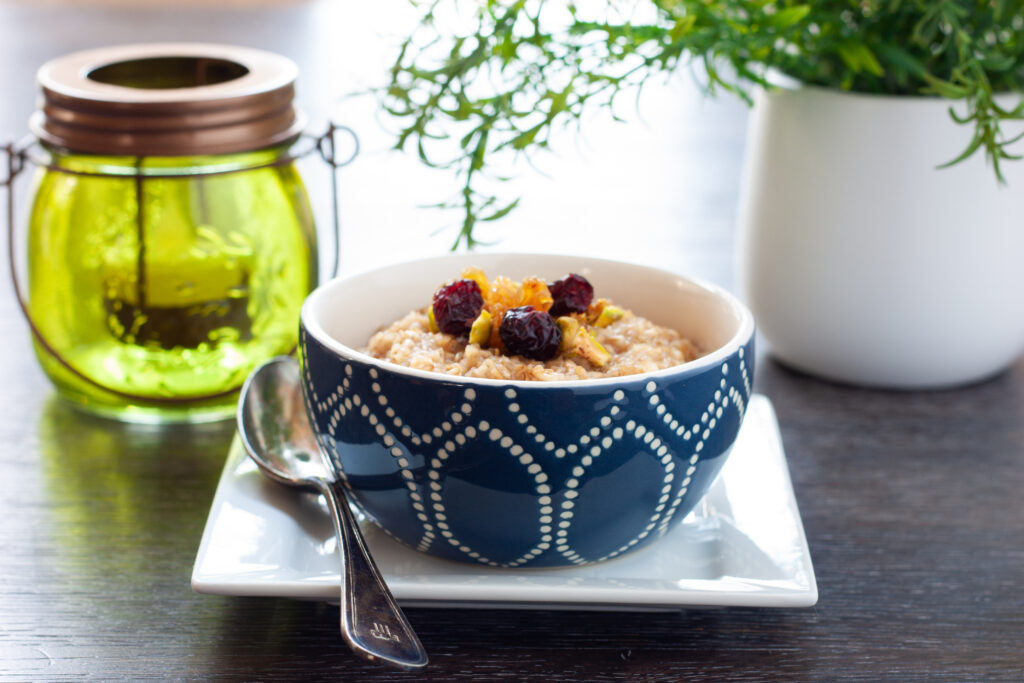 I have added allspice to my cider and oats, but that is it.  A few minutes on the stove is all it takes to create the creamy breakfast cereal. I have garnished mine with golden raisins, dried cranberries, and pistachios, though I can see a variety of toppings being just as good.  A bit of candied pecans and crème fraiche perhaps?  I do love to experiment with different mix-ins for oats, as you may recall from my posts Oatmeal with Goat Cheese & Dates and Lemon and Blueberry Oatmeal.  What topping do you think I should try the next time I make Cider Steel Cut Oats?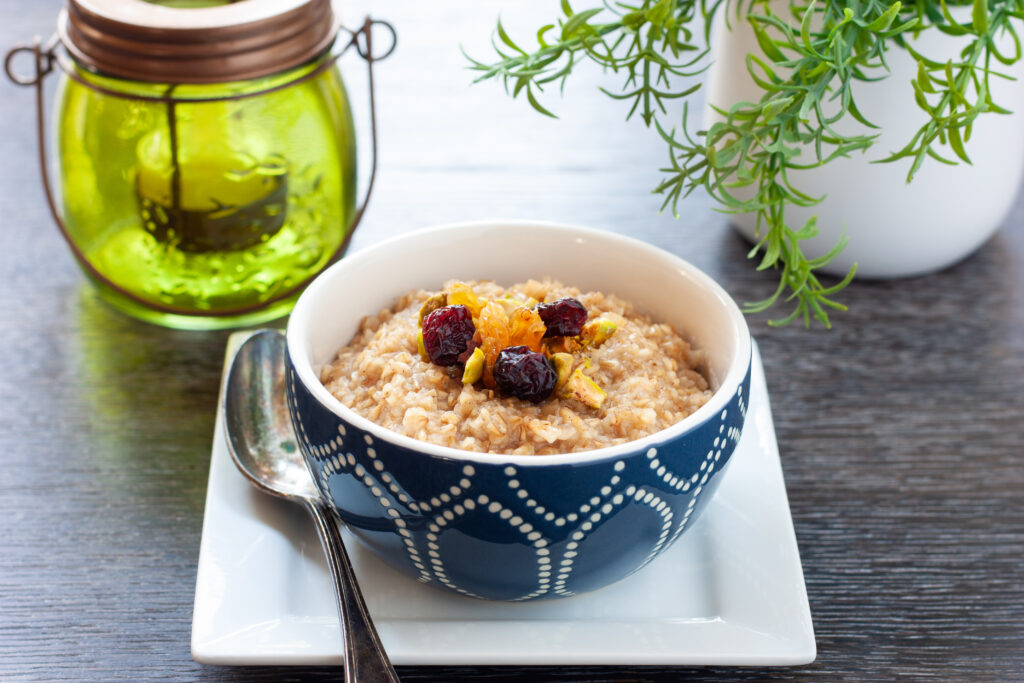 _______________________________________________________________________________
Cider Steel Cut Oats
2 cups apple cider
1 cup quick cook steel cut oats
1/2 teaspoon allspice
Golden raisins, dried cranberries, and pistachios for garnish
Place the apple cider, oats, and allspice in a medium sized pan. Bring to a boil, and then reduce heat and simmer for about 7 minutes or until the oats are tender but still chewy, stirring occasionally.  Remove from heat and let sit 2 minutes, then plate and garnish with raisins and nuts. Serve.
(98)