As I mentioned a few weeks ago, I picked up quite a few exotic fruits at my local grocery store. One was prickly pear, which is also known as cactus fruit. Once the spines and skin are removed, the pulp inside is typically pureed for recipes for easier removal of the seeds inside.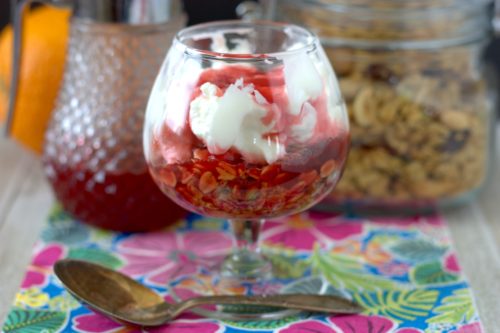 The fruit is a beautiful ruby color, which I thought would be great as an addition to a yogurt parfait or topper for pancakes. Just a bit of sugar and lime juice was all I needed to add to make the prickly pear syrup. It was a hit with the whole family – I love trying new things!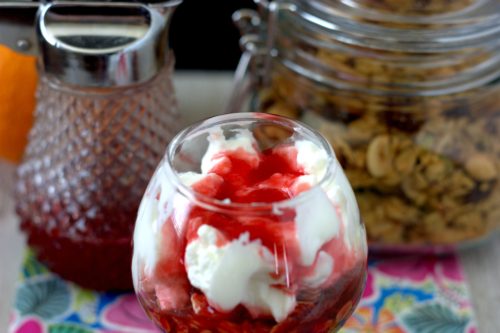 ---
Prickly Pear Syrup
2 prickly pears
¼ cup white sugar
1 tablespoon lime juice
Remove the skin from the prickly pears, then add the fruit to a food processor and blend until liquefied. Strain the liquid to remove the seeds and add the liquid to a small sauce pan, along with the sugar and lime juice. Heat over medium heat and bring to a boil. Boil for 5-8 minutes or until juice begins to coat the back of a spoon. Place in a glass jar and refrigerate until ready to use. Use as syrup on yogurt, ice cream, or pancakes.
Note: If harvesting prickly pears yourself, make sure to follow safety tips for handling them with spines
(197)