I have tried to make my own BBQ sauce in the past but I felt like it didn't have the right balance. Consequently I have been on the hunt to find the "it" ingredient that gives it the right punch. I have decided that the key ingredient is tamarind sauce. Tamarind is a tart, fruit that lends its unique flavor to Worcestershire sauce and pad thai.
Often you will find tamarind in paste form, but I wanted to try to make my own tamarind sauce from the fresh pods. The outershell is broken off, and the sticky flesh is boiled off, and the inedible seeds discarded.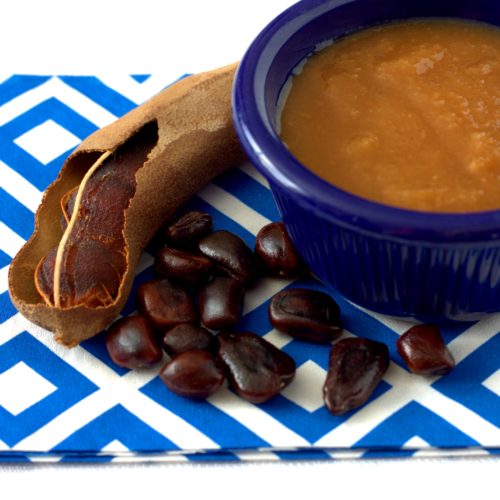 To make my tamarind BBQ sauce I mixed some of my tamarind sauce with other BBQ sauce staples – ketchup and molasses – and seasoned it with some Worcestershire sauce, onion granules, garlic, and pepper. The result was a tasty sauce with I now consider my base to build upon. I can't wait to add on more depth to this tamarind BBQ sauce.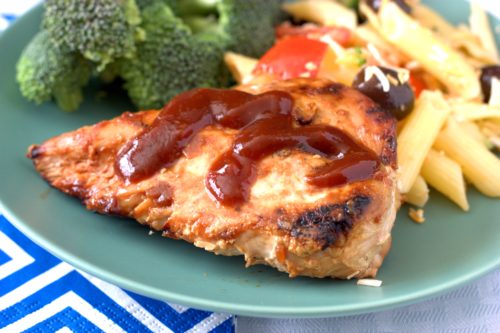 Tamarind BBQ Sauce
Tamarind sauce
8 ounces fresh tamarind (~10-12 pods)
2 cups water
Break off the outershells from the tamarind pods, and discard the shells. Place the tamarind in a bowl. the Pour 2 cups boiling water over the tamarind and let sit for 1 hour. Break apart the flesh, remove the seeds, and strain, squeezing out the juice and flesh. Add the strained tamarind to a small sauce pan and boil for 10 minutes; remove from heat and place in a sealable glass container. Makes 1 cup; refrigerate.
Note: I found this blog helpful in making sure I got the steps done correctly.
BBQ Sauce
1 cup ketchup
¼ cup dark molasses
¼ cup tamarind sauce
1 tablespoon Worcestershire sauce
1 teaspoon dried onion granules
½ teaspoon garlic powder
¼ teaspoon black pepper
Place ingredients in a large sauce pan and simmer for 5 minutes. Remove from heat, place in a sealable glass container and refrigerate until ready to use.
(304)